Every day we use cookware and kitchen equipment to produce our food, it is a need that no one escapes. In addition, eating on the street on a daily basis is nothing recommended health so we no doubt need all know cooking, although it is rather Basic.
It happens that on many occasions by some carelessness or any circumstance, our pot may end up burned out unexpectedly. This can be unpleasant to prepare another meal and clean thoroughly. You should not worry, happens very often, it even happens to people more experienced in the kitchen.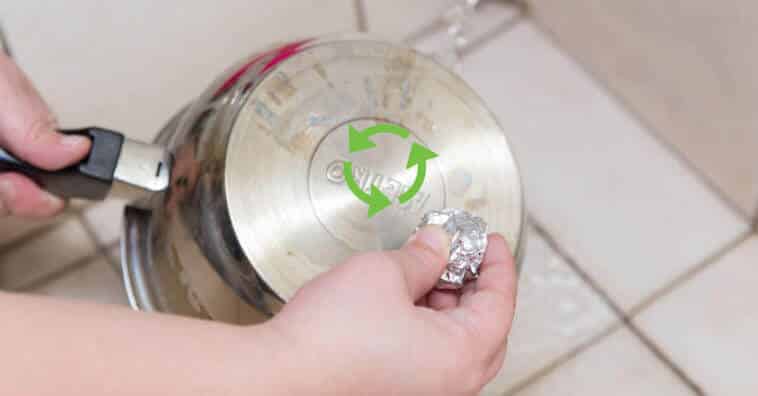 Although at the beginning, it would seem that this problem has no solution, must know the most foolproof methods that are going to get out of this dilemma and let your shiny pots, as new. It is not only an aesthetic problem, if the pot becomes stained, it may affect its future use reaching affect the food you cook.
That is why on this occasion we want to teach you this trick, with which you can clean your burned pots and let them shining like new.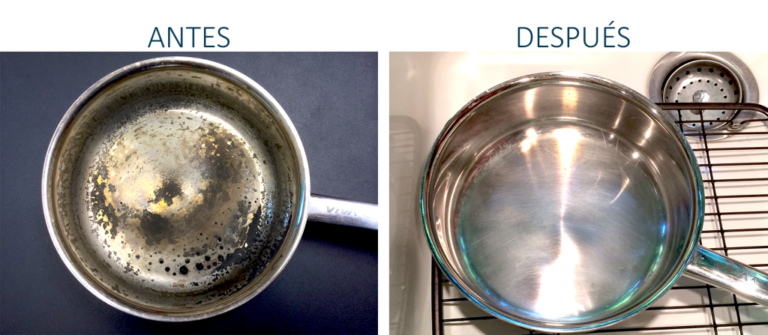 It is likely that your solution has been to put it to soak overnight in water or even add hot water but you have not been successful. To clean a burned pot is needed much more, here we will show you a very economic method that will even save you having to buy a new one. Takes note.
To perform this trick is not necessary to use very expensive materials, the trick lies in acquiring a bit of aluminum foil, even you can take any remaining piece of a prior use. Now follow these steps once you have in hand:
Wrinkled aluminum to form a ball, moisten it lightly to clean the inside of the pot.
Scrub well inside and out, try not to apply too much force to avoid scratching it. You can use gloves to protect your hands.
Can also apply more water if deemed necessary.
At the end, passes a cloth covering large part of residues and rinse with water and dishwasher for a thorough cleaning. A trick that takes only few minutes and an element very easy to acquire. In this way your pots will be as new so they return to the stove to cook.
Tips:
If stains are very stuck on the outside, you can use a piece of stainless steel wool, but do it as less as possible to avoid scratches in the pot.
Similarly you can use a card of aluminum to carve complicated stains.
You should never scrape the pot, that may start teflon pot or scratch it and leave it in bad condition, you just rub gently.