It is inevitable that the water begins to run out and is becoming one of the most precious in some parts of the world resources. Much of all that water we use, is used for cultivation. Therefore, that today we show you a simple and economic way through solar drip. It's very efficient, simple and economical irrigation that can help millions of farmers worldwide to increase production, up to 10 times, using less water.
It is true that there are irrigation systems that are efficient enough, as conventional drip, but are not within the reach of many farmers in many parts of the world, where poverty becomes a survival. That is why we are presenting today the KondensKompressor, or drip solar. With this simple invention, you will be able to reduce water consumption up to ten times: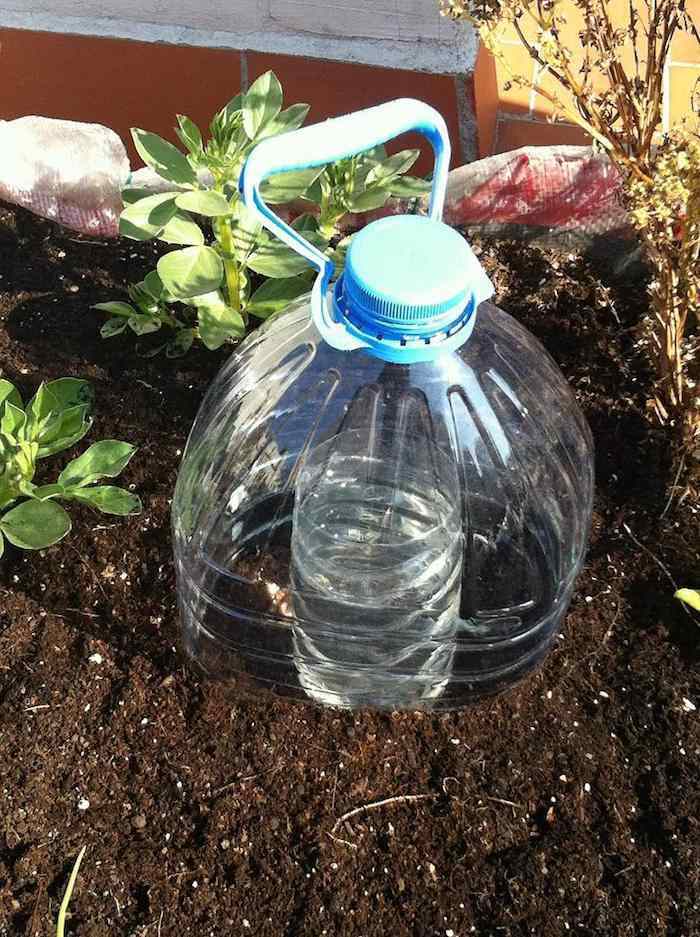 This is a technique of irrigation to achieve the maximum utilization of the water, using solar energy as a motor element of the process of the distillate and movement of water. In addition, with the Kondenskompresor system, you can use brackish or sea water for irrigation, already that this becomes fresh water during the process.
Let's step by step how to make solar drip system: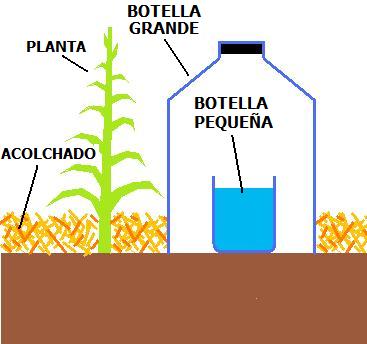 You'll need a bottle of 5 liter water and a bottle of 1.5 litres, both of plastic, although they also operate with Crystal if you have the proper material to cut them. You will have to cut off the base to large carafe and small will have to cut it in half as shown in the drawing.
Then put the small above ground, near the plant, and then put another on it, more or less centered, so that you can pour the water without having to get the 5 liter bottle. Around the plant and the Kondenskompressor we will put Hay, dry leaves or straw, so that it all arranged as in the following image: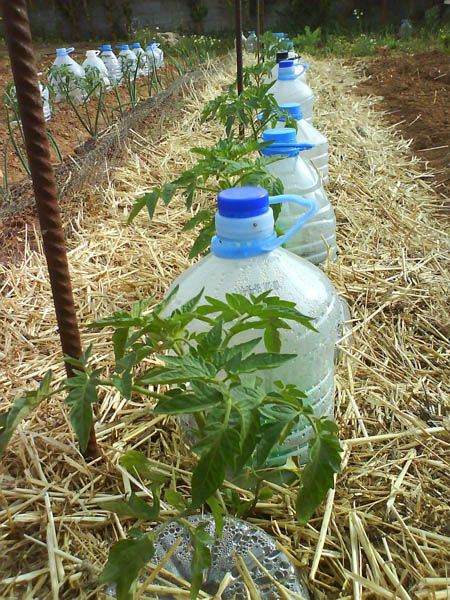 The operation is similar to the solar stills.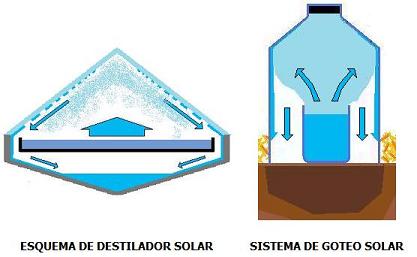 When the Sun's rays impinge on the Kondenskompressor, inside a greenhouse, to raise the temperature of the inside the water tank will be evaporating is unleashed.
The water condenses on the walls of the flask.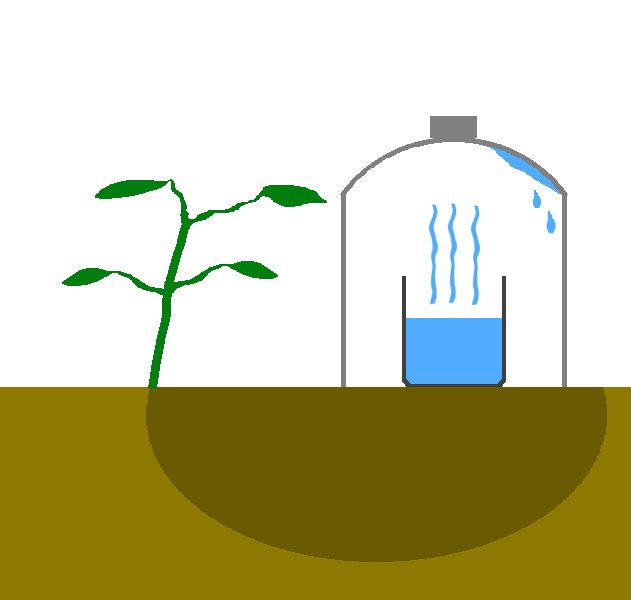 When the Kondenskompresor stays in the Sun, the water is constantly evaporating, so it drops every time will get bigger, until they begin to fall by the walls of the bottle to the ground, damping completely.
If all farmers installed this simple, practical and economical system, their pockets but also the entire planet would notice not only since we would then have to save untold amounts of water.