If you have always wanted to be able to have vegetables inside your house and harvest them throughout the year, this is ideal for you: an indoor hydroponic garden system from Ikea.
This system is an alternative to buying vegetables at the supermarket, because it allows anyone to easily grow fresh produce at home without using soil and without even needing previous experience in gardening.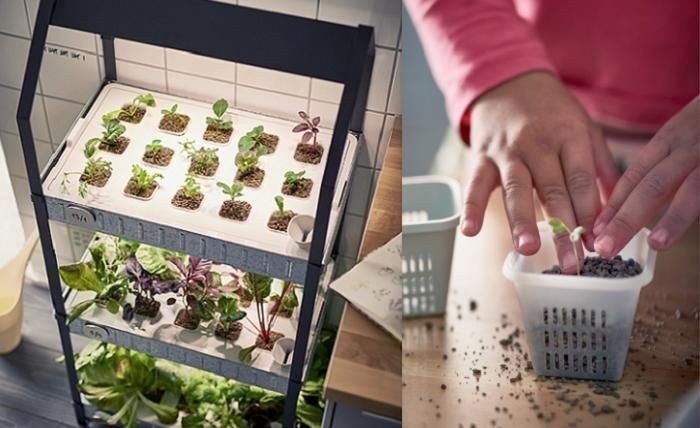 Hydroponics is a soilless crop that is the ideal way to maintain control of the healthy growth of plants. It is usually used for commercial use in tomato crops, lettuce and a variety of vegetables. But over time, it has begun to be in vogue, especially in small private gardens.
How does it work?
So that vegetables can grow in this indoor grower, it is only necessary to have water, light and nutrients. And, instead of land, use mineral solutions.
The indoor growing kit contains absorbent plugs, where the seeds can sprout and stay moist. Then just transfer the plug to a pot with pumice, due to its water retention capacity.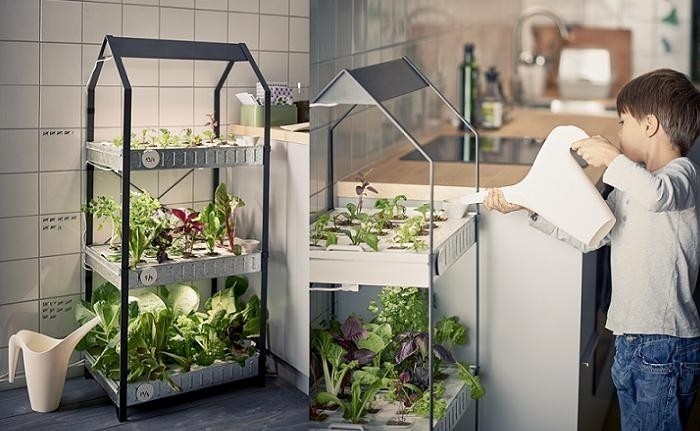 You must place the pots in a tray with a solar lamp of culture, that will help that the plants receive the nutrients that need during all the year. It is thanks to the lighting system that vegetables can be grown in any space deprived of sunlight.
This is such an efficient system that it can even be successful in rooms that do not receive sunlight, although it is always convenient to place it next to a window. In addition, it has a sensor installed in the device will deliver the necessary amount of water for crops to grow properly.
 The professor of the University of Agricultural Sciences of Sweden, Helena Karlén, explained that the idea was "to make the cultivation of plants in a hydroponic system simple, so that anyone can achieve it".
It is an ideal solution for those who love gardening but do not have an outdoor space to plant their crops.