Fortunately, measures to combat global warming are coming to stay and thanks to them, also the laws are now supporting. Therefore, the State of California passed a law requiring that all new homes should have solar panels.
It will be by law that the new houses and low-rise California apartment buildings have to include solar panels according to the approved this week by the California Energy Commission, United States. The rules now go to the Committee on standards of construction in the State, where it was expected that they will easily win approval.
"This is innovative", said Pierre Delforge, scientific head of the natural resources Defense Council, said that implementation of these rules "they will save energy, reduce invoices, maintain comfortable houses and reduce the" contamination of houses and buildings in California'.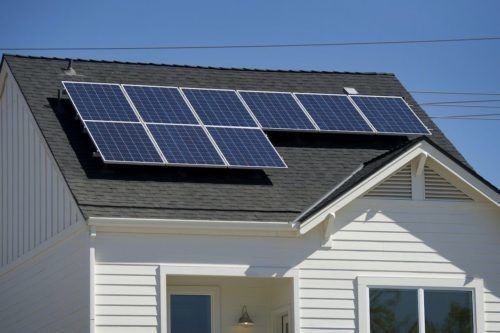 Year 2020
The new measure was not received without complaint, and this was mainly because requirements, which would enter into force in 2020, could add more than $10,000 to the costs of construction of new housing, the Commission says. And some builders say that the costs could be more than double. However, the Commission and most of the builders are in agreement that costs should be more than offset by energy savings during the lifetime of the solar system. The plan has attracted generally positive reviews of the construction industry.
California has always been innovative in technology and legal matters, as well as highlight the drivers of the measure is: "the adoption of these standards represents a big leap in standards for State buildings," said Robert Raymer, technical director of the California Building Industry Association. 'No other State in the nation will have something like this, and you can bet that other 49 States will be tuned to see what happens here in California'.
Objectives
Rachel Golden, Chief Representative of My Generation campaign for the Sierra Club's clean energy campaign, said that the plan is encouraging, but that the approach should include the reduction of emissions from the buildings.
"The goal is zero-emission buildings," said. "We want the State to directly focus on greenhouse gas emissions". This is how California is now one of the Territories most committed that combating global warming is concerned.