The holidays are just beyond the horizon, and chances are you'll have at least a guest or two in your dining room. If your current dining area is old, outdated, or just unattractive, you may feel like there's nothing (affordable) that can be done…or that you're running out of time. That's just not true! And these daring and delightful dining room makeovers prove it.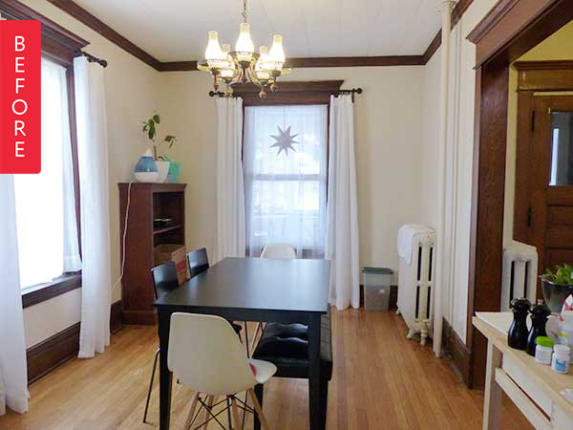 (Image credit: Submitted by Lisa)
Lisa's dining room before wasn't terrible, but it lacked pizzazz. Not the kind of space you would be overly excited to show off to holiday guests, you know? But Lisa's "after" is the perfect example of just how much can be done with a little — she redid the whole room for less than $1,000.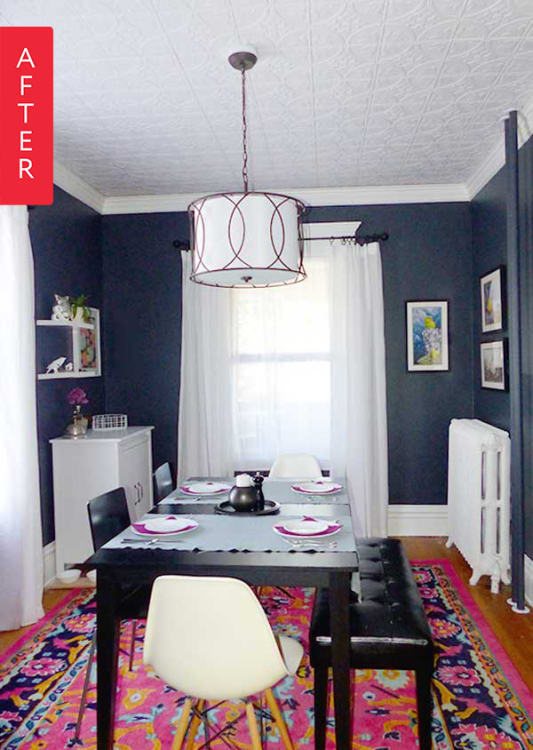 (Image credit: Submitted by Lisa)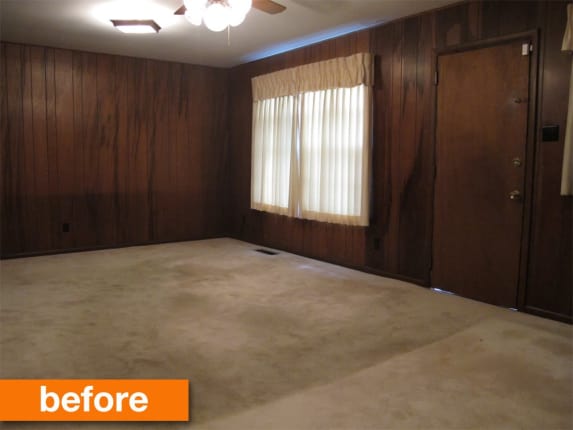 (Image credit: Cara Hazlewood)
It doesn't get much more dated than a room full of wall-to-wall carpet and dark-wood wall paneling. But Cara didn't let this daunting space deter her. And the "after" is definitely proof any room can be made modern and welcoming: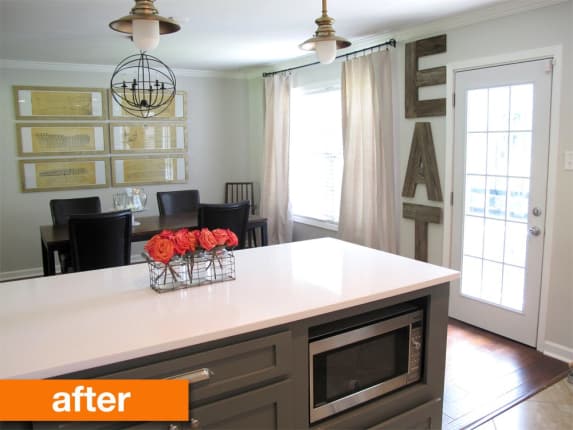 (Image credit: Cara Hazlewood)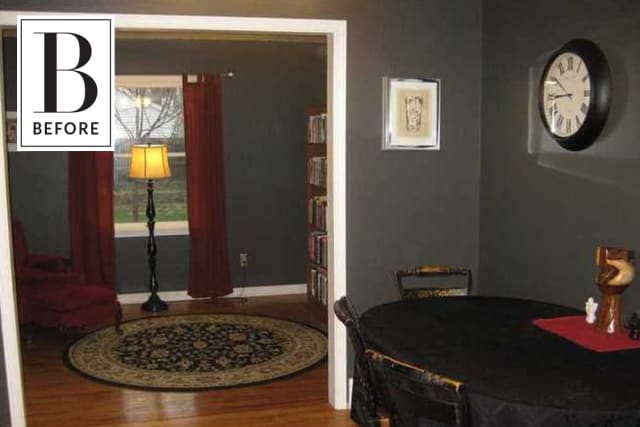 (Image credit: zillow listing)
Andrea was faced with two dining areas in need of updating when she bought this Midwest house. The eat-in dining nook in the kitchen was dark and uninspiring. And the room off the kitchen was being used as a small, dark library, rather than the more formal dining room Andrea wanted to transform it into. She treated both rooms differently when she gave them makeovers, but they both complement each other and her style beautifully.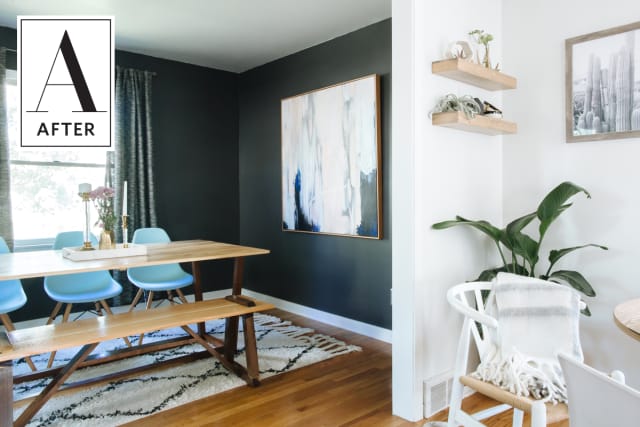 (Image credit: Diana Paulson)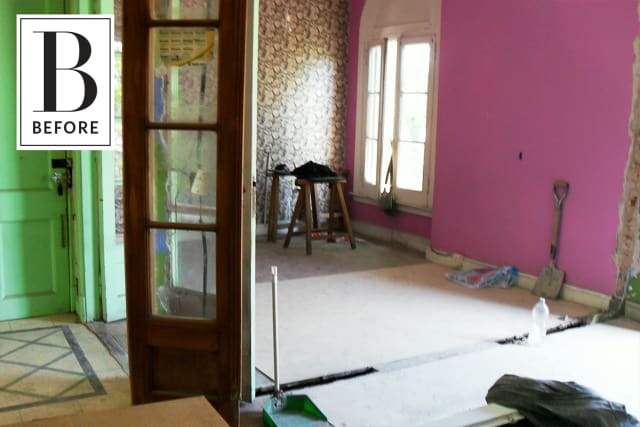 (Image credit: Maximiliano Sanguine / Fernando Diez)
It's hard to see how anyone could see the potential in this room — painted in garish colors and covered in peeling wallpaper. But Fernando and Maximiliano weren't afraid to take on the decorating challenge, and the "after" is a classic and beautiful transformation: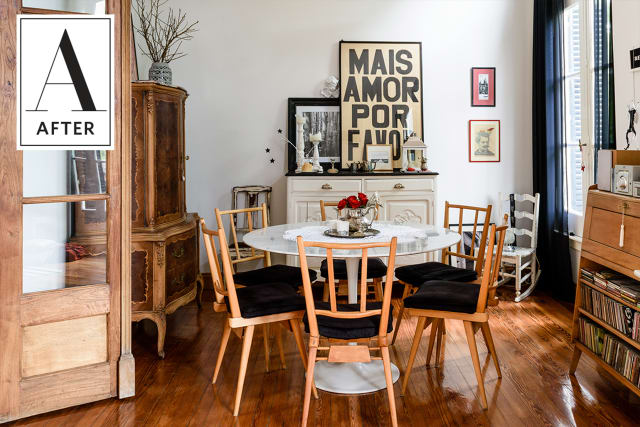 (Image credit: Federico Paul)
Don't feel like your entire dining room needs a makeover? You might consider a clever, affordable furniture transformation, instead. The two projects below start with cheap, uninspiring shelves…but the end products look more like furniture from high-end retail stores.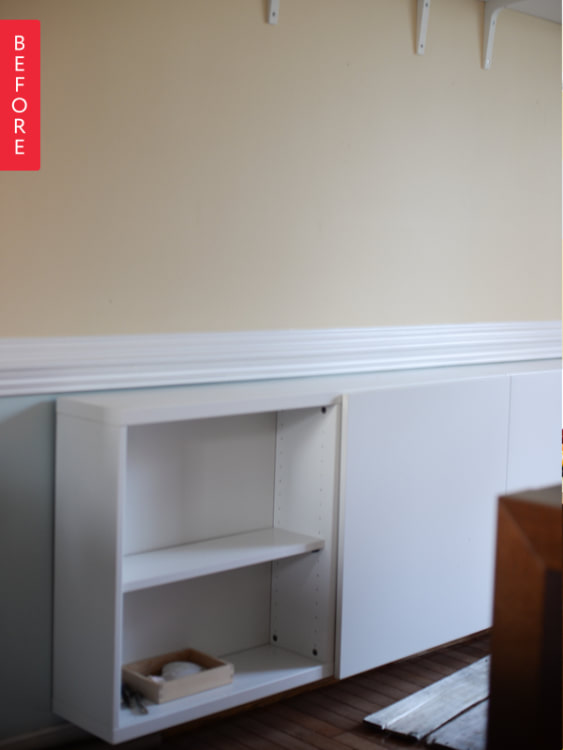 (Image credit: Aniko Levai)
"Aniko's white IKEA wall unit worked fine in the dining room. But the second she saw West Elm's reclaimed wood buffet, she knew she could refresh this basic piece into a showstopper — and save over $1,100 in the process."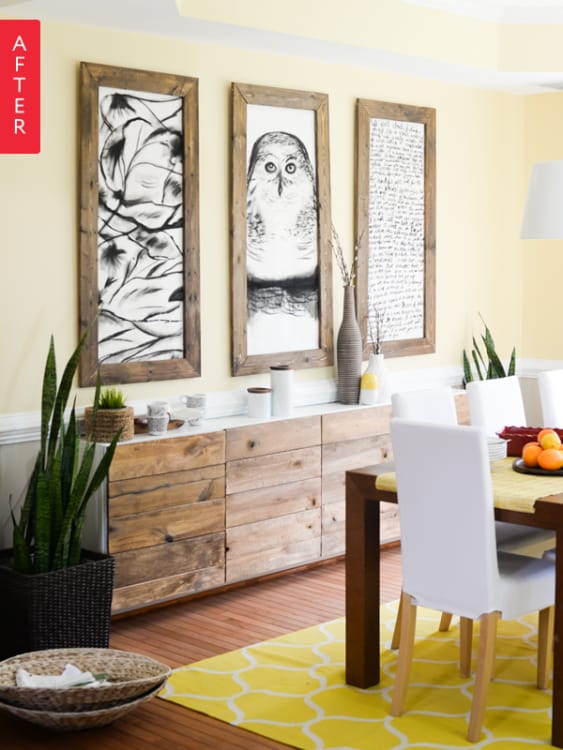 (Image credit: Aniko Levai)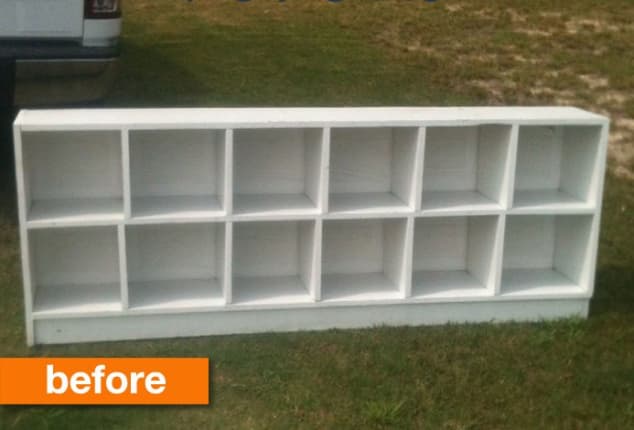 (Image credit: Griffin Carrick)
In Griffin's dining room, a basic bookshelf was mounted to the wall to become an attractive sideboard. She "The end result is a piece of furniture that is as versatile as our dining room. It maintains the look of a formal dining space, offering a surface to display objects or serve food, while providing plenty of accessible toy storage for our daughter."