We live with the plastic and it has become part of our life, but many times we don't notice it, because it has become part of our daily lives. Therefore, that we look not at most of the things that are in our round are made with this material. We can see that in our homes we have food containers, containers of cleaning, hygiene, covered or disposable cups, straws, covers for mobile phones, etc, etc.
In short, the world occur around 350 million tons of plastic per year. What has been increasing at such speed that only in the last 10 years we have produced more plastic than in all the rest of the story. Therefore if everything continues, it is thought that these figures will triple over the next 30 years. In addition, more than 75% of the produced plastic, used in packaging or disposable. With this point, we want to clarify that real life is on average of less than one hour.
We know that when you pull a plastic container in the trash, don't you think more, because you subconsciously believe that entire process and your participation ends there. However, while not you see it more, not removed. In fact, plastic that was thrown hundreds of years ago still is present in the environment.
The greatest amount of plastic goes into the oceans of the world, since it is estimated that for the year, eight million tons of plastic waste come to these waters, causing damage to millions of mammals, birds and fish.
That reality was captured by a photographer and British activist named Caroline Power, which showed the world a reality of the Caribbean Lationoamericano, of which very little is discussed.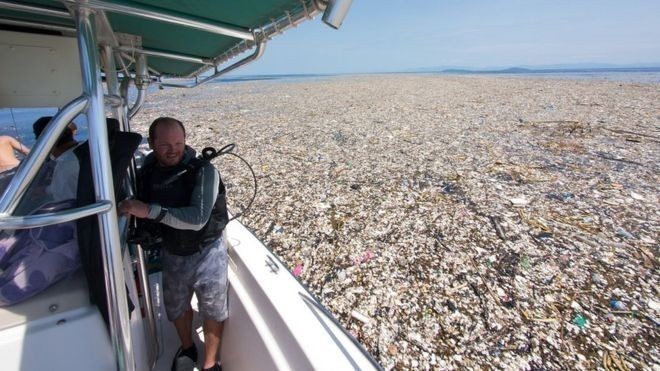 In the photos you can see the waters between the islands of Roatan and Cayos Cochinos, Honduras, entirely covered with floating plastic. They appear to be doctored photos, but unfortunately they are not. The photographer managed to capture these images during a trip to islets which are known, because they barely exceed the level of the water.
"There were an infinite amount of plastic bottles, forks, dishes of plastic soccer balls broken, toothbrushes, televisions and many shoes", said Caroline. Its publication has come to be shared more than 2 thousand times and has generated AWE around the world.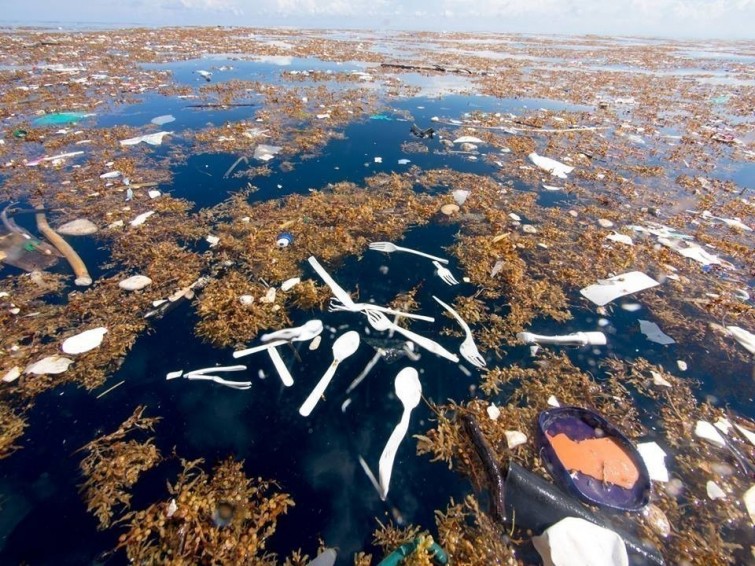 According to the environmental NGO Blue Planet Society as many plastic comes from the Monteagua River in Guatemala and what happened is that the river dragged that amount of waste into the sea due to the rain; What has also generated an intermingling between the two States. Finally, we can add that wastes are very dangerous, because they can generate environmental, ecological, economic and health damage. In addition, it hurts tourism, no doubt, because no one wants to visit a place full of floating garbage.