We must bear in mind that it is one of the areas most exposed to sunlight, toxins and other environmental factors that have negative effects on the dermis. We talk about skin contour of the eyes which is one of the most fragile areas of the face due to the lack of sebaceous glands. Therefore, it is frequent that reflect the passage of time, tiredness, stress and various physical and emotional disorders that affect health.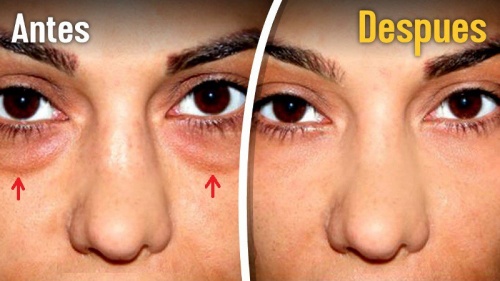 While these bags are not considered a health problem, many seek to reduce them, because they don't want to see badly. It is one of the most common problems of the eyes, and they are nothing more than an inflammation of the lower eyelids, caused by the retention of fluids and circulation difficulties. Fortunately, today there are many cosmetic treatments that can reduce your appearance to make the eyes look younger and rested.
Today we want to share with you 5 natural options that control inflammation and moisturize the skin.
1. natural tonic of Chamomile to relieve eyes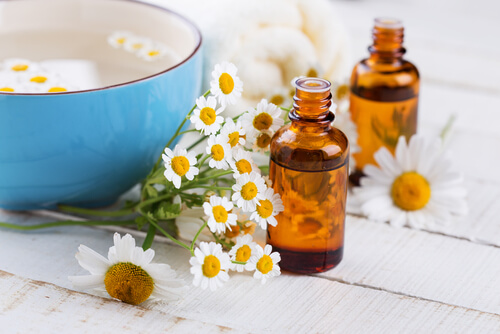 Natural tonic of Chamomile is a product with anti-inflammatory and soothing properties, which reduces considerably the bags. If we add rose petals, we will achieve a great ally to take care around the eyes and around the skin.
Ingredients
3 tablespoons (30 g) Chamomile flowers
6 petals of roses
1 glass of water (200 ml)
preparation
put Chamomile flowers and petals of roses in a pot with a glass of water. Bring to a boil, lower the heat and let infuse 5 minutes more. Once you have rested, pass it through a sieve and store in an airtight jar. Dip two pieces of cotton and apply under the eyes with gentle massage. No need to rinse. Use daily in the morning and before bedtime.
2. almond oil and rose
this is one of the best essential oils to care for the eye contour, moisturises the area and prevents the formation of small wrinkles. If we add some rose petals will create a 100% natural solution against bags, dark circles and imperfections.
Ingredients
1/2 cup (120 g) sweet almond oil
the petals of a rose
preparation
put to macerate in almond oil rose petals for a day. After 24 hours, filter the oil and store it in a glass jar. Moisten a cotton swab and rub the product onto the bags. Leave it until it is well absorbed.
3 avocado and vitamin E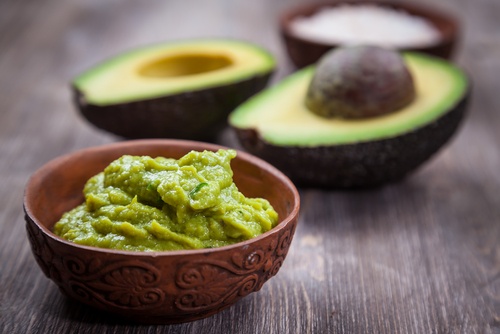 Since you have essential fatty acids, this treatment reduces the swelling under the eyes, but also deeply nourishes the area to avoid the appearance of early wrinkles.
Ingredients
1/2 ripe avocado
1 capsule of vitamin E
preparation
extract medium avocado pulp matures and mix it with a capsule of vitamin E. After obtaining a paste thickens, apply it all around the eyes and in the desired areas. Leave it for 20 minutes and rinse. Repeat the application every day to reduce the bags.
4. papa
the juice containing potatoes is anti-inflammatory and serves as a natural tonic. It can be used against bags, dark circles and common conditions such as acne. The ideal is to use it alone, although in the case of dry skin it is recommended to combine with olive oil.
Ingredients
1 potato
preparation
crush a potato up to obtain their juice. Apply the product in the inflamed areas and leave it on for 15 minutes. Rinse with warm water and repeat use twice a day.
5. Shea butter and argan oil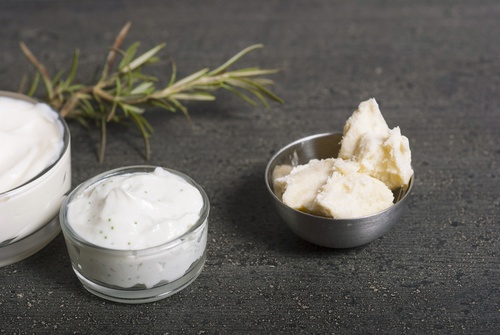 Shea butter and argan oil nourish the delicate skin of the lower eye area, to stimulate your circulation and prevent its dryness. This simple natural corrector remove bags and dark circles, prevents premature wrinkles and reduces the negative impact of free radicals.
Ingredients
Shea (15 g) butter 1 tablespoon
5 drops of argan oil
Preparation
Put Shea butter in a Bain-Marie and mix it with argan oil. When it has melted, pour the product into a jar and let it solidify. Take a small amount with the fingertip and rub it gently on the bags. Use it every night.
Now you've noticed that there are various homemade solutions to do something against those bags that bother you. These simple natural solutions are very easy to prepare and have amazing benefits. Only have to choose the one you like and be consistent in its use, so you will see results more quickly.