Muscle cramps are contractions or sudden, involuntary spasms in one or more muscles. They are very common and often occur after exercise. Some people have muscle cramps, especially in the legs at night. Muscle cramps affect people of both sexes and occur to a greater extent in the night. Cramps may last from 30 seconds to 10 minutes and then disappear in untimely manner, although the feeling of discomfort can persist for hours.
If you see a cramp from time to time, it is not serious; But if they multiply or pain persists for a long time, we must take it as a sign of alarm. That being the case, is vitally important consult with a professional to rule out a possible incipient arthritis or venous insufficiency.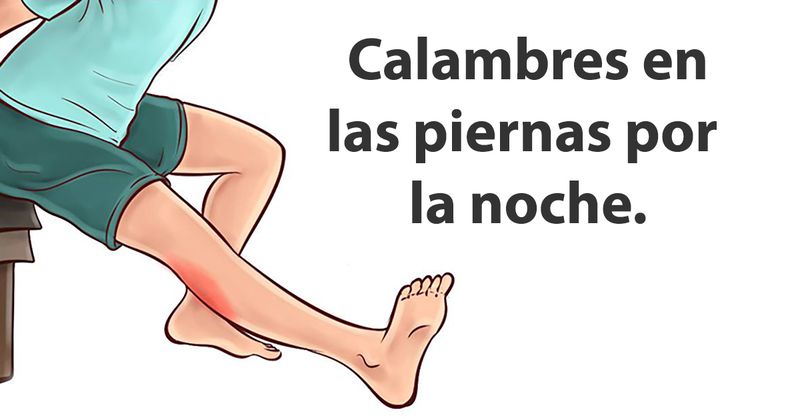 It is very difficult to determine the exact cause of a cramp, but health professionals identified certain risk factors common among people who suffer from them, for example:
Pregnancy, age, physical activity intense, diet food unbalanced (low contribution of minerals, and fibers). The lack of water, sitting in a single position for a long time, too much effort from the muscles of the legs, some medical conditions as alcoholism, Parkinson's disease, have flat feet or be diabetic.
Ways to relieve cramps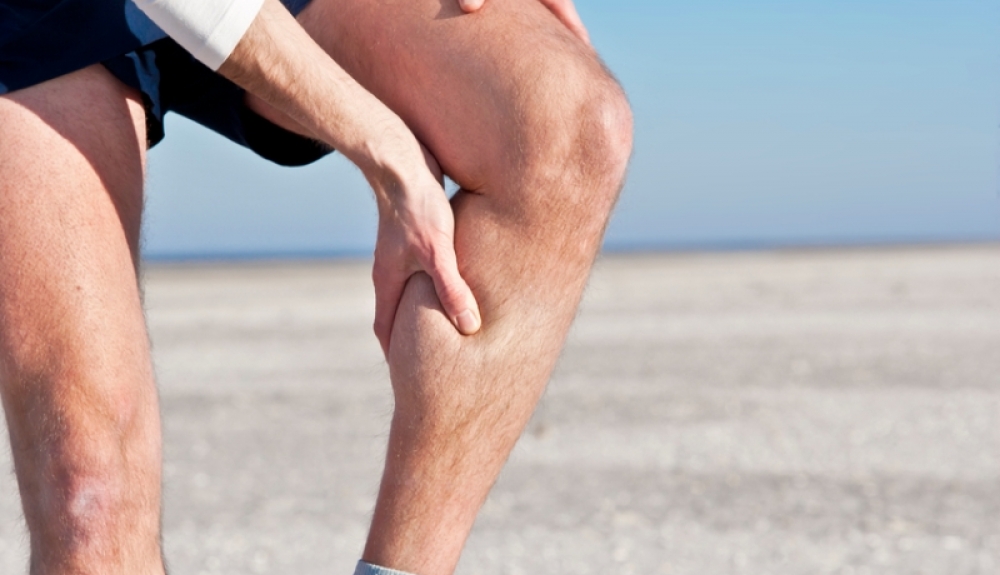 There are some exercises of stretching of the affected muscles, as well as massages, which help to soothe headaches associated with cramps.
In case of cramp in the calf stretch exercise
Sitting, stretched leg and the foot upwards. The exercise consists of taking the end of the foot with your hands and pull the body extending leg cramp.
Exercise of stretching in the event of a foot cramp
Sitting, he extends fingers to relieve pain.
Other tips
Lie on your back and stretch straight leg towards the body. Hold the position about 10 seconds.
Massage the sore leg massages that go down up to facilitate blood circulation. The ideal is to repeat these exercises preventively once or twice a day.
Ways to prevent cramps
Nutrition and hydration are very important. It is important to maintain a balanced and diversified vegetables and fiber-rich diet. Hydration is critical. Drink enough water daily.
Physical activity also helps especially if stretching exercises that act preventively held. Stand, 1 m from the wall and lean forward to touch it with your hands without taking off the foot of soil. Hold this position for 10 seconds, relax 5 seconds more and repeat the exercise.
Before beginning an intense sports activity, it is necessary to preheat the muscles that will be subject to the effort. In addition, it is important to hydrate properly.
Take a warm bath and relaxing before bedtime. This will increase the blood circulation.
Use a heating pad in the affected areas.
Potassium and magnesium deficiencies are often the source of cramps. Be sure to eat foods that contain these minerals.
Use ergonomic footwear. This type of shoe is specifically designed for people who remain standing for many hours. The sole is designed to reduce the pressure at the time of walking and at the same time helps to improve the alignment of the column. Distributes the weight of the body in a uniform manner.
Health is the first thing, therefore, if despite all these tips and precautions continues to be felt frequently cramps, not stop consult a doctor. Sometimes, night muscle cramps are related to side effects of treatment or constitute the symptoms of diseases such as arterial and venous insufficiency or peripheral neuropathy. So don't miss these signals and go to your family doctor.