The curvature of Dowager or Kyphosis occurs due to a curvature in the spine. If left untreated it can bring very serious consequences such as vertebral fractures and hyperkyphosis. If you detect a hump on the back of the neck in time, you can do something to get rid of it by correcting the muscle imbalances around your neck and changing some habits.
Check your weight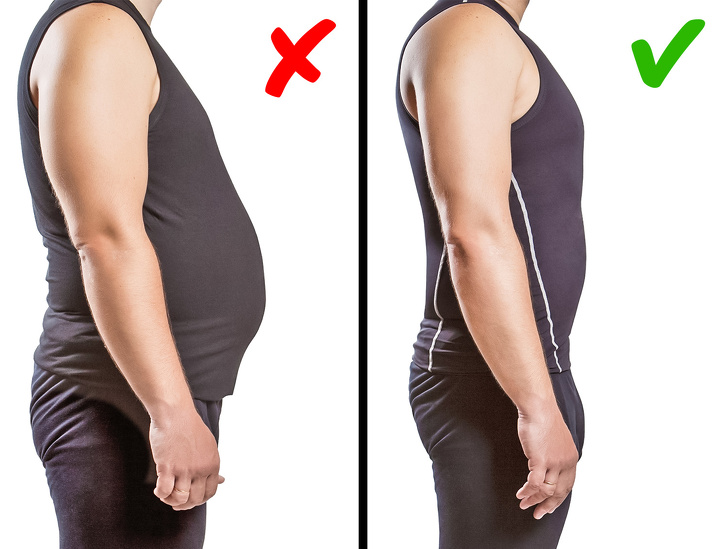 Excess weight is one of the causes of the formation of this hump. As you gain weight, the area of ​​your neck can be affected. Therefore, the first thing is to change your eating habits and drink water instead of choosing unhealthy drinks.
Consider your sleeping position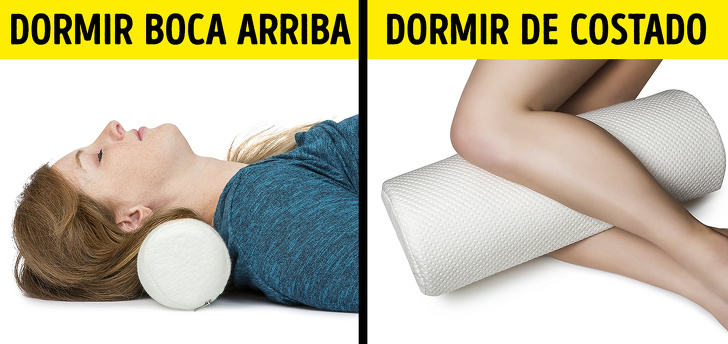 When sleeping, you should stay upright and with your shoulders relaxed. Your back should be straight, your knees relaxed and your hips aligned with the shoulders.
If you sleep on your back you do not need anything under your head, so use a neck pillow only.
If you prefer to sleep on your side, have a pillow to fill the space between your shoulder and your neck and place another between the ankles and knees.
Exercise the muscles of your back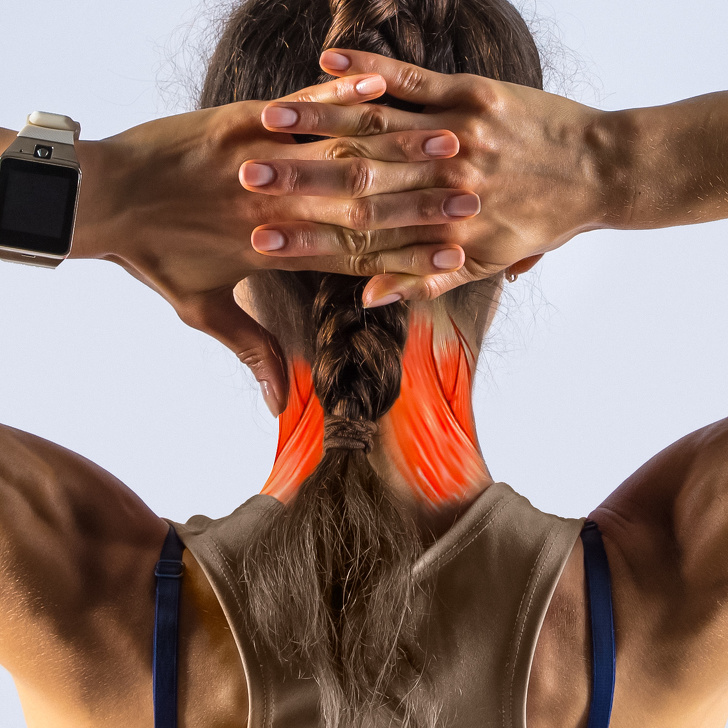 Exercises that strengthen the upper body like shoulders and neck are a way to prevent Dowager's hump, experts say. These would help increase muscle mass and make it easier to burn fat in this region.
For this you must
1.-Place your hands on the back of the head and press forward, pushing the head back with the muscles of your neck.
2.-Maintain this position for 5 minutes and then relax the area.
Repeat the process 10 times.
Stretches neck muscles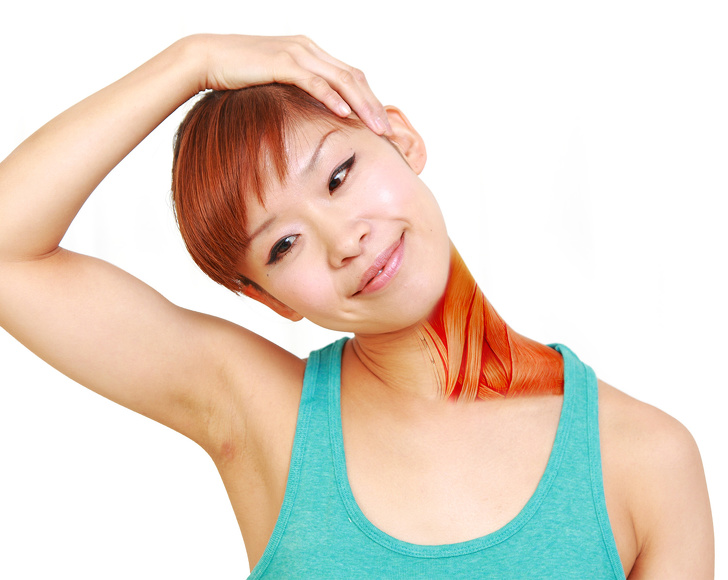 Stretch your sternocleidomastoid muscle to change the bad postures and prevent Dowager hump.
What you should do:
1.- Tilt your head to the right side until you feel that your left side is stretched.
2.-Put your right hand on your head and pull gently down.
3.-Hold the position for 30 seconds.
Repeat the same 3 times per side.
Free your suboccipital muscles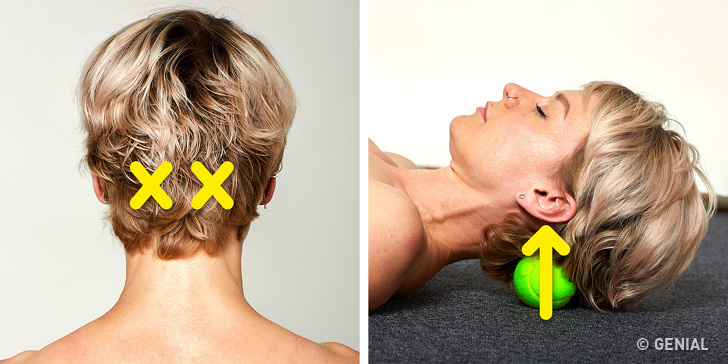 The suboccipital muscles or suboccipital triangle are small muscles that are located in the upper part of the body and that are responsible for the fine motor function of the head. To release them from an incorrect position you must find your muscle knots (or trigger points) on the back of the head and give them a massage.
What you should do:
1.- Place your head on a massager or on a tennis ball and press on the defined area.
2.- Swing your head gently from side to side until you feel your muscles relax.
This should last between a minute and a minute and a half.
Get a massage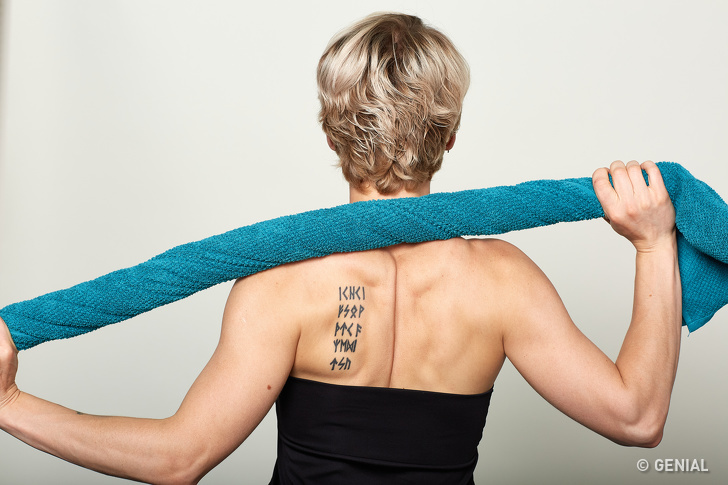 If you suffer from this hump, it is possible that the muscles of your neck are unnaturally stressed.
To relax them you must do the following: 
1.- Roll 2 or 3 towels to form a thick band as if it were a braid.
2.-Locate the band behind the neck holding one end in each hand.
3.-Rub the band from top to bottom on your neck to relieve any tension.
This you must do for 5 to 7 minutes.
Correct posture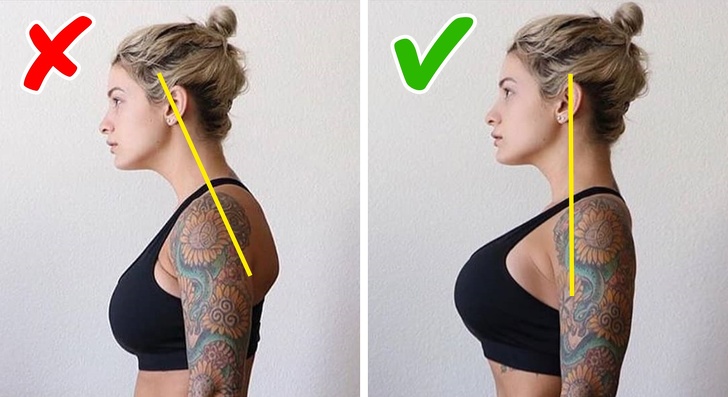 Generally, Dowager's hump is accompanied by a forward leaning posture. This position is known as a chicken head and the head protrudes from its normal position. You can try to increase an extra 5 kilos of force in the neck for every inch of deviation from the alignment. Making an effort to emulate your posture should be a daily habit.
To correct your posture when walking you must locate the center point of your right foot from above. You must keep your chin parallel to the ground, your shoulders back and your stomach was in, letting your arms fall naturally to the sides. Imagine that a rope in the ceiling pulls you up when you are standing.
When you are sitting you can correct your posture by rolling a small blanket and placing it under the legs of the chair. this will help you keep your knees under your hips.