8 ways in which your body warns you of certain problems through sweating
Sweating when you feel heat is normal, so the body is cooled and removed toxins but sweating excessively and therefore produce bad smell, makes people feel uncomfortable, besides being a clear sign that something may be wrong in our body. Whether by Hyperhidrosis or any other pathology, it is important to find out the reasons for what happens to not have major problems.
Then you leave 8 problems that can cause high sweating:
1 stress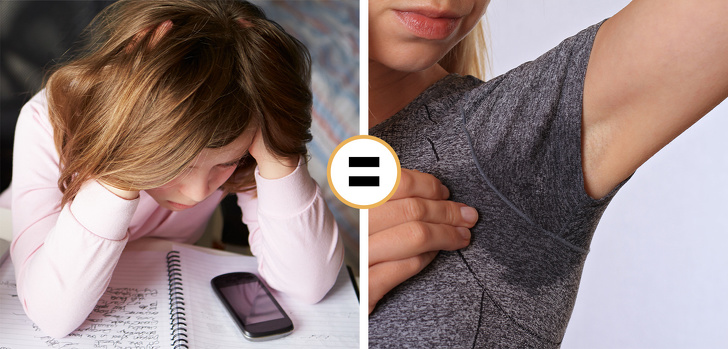 Stress and anxiety manifested through sweat. The sweat that emerges this is very fragrant since it contains fats and proteins that are mixed with bacteria that contains our skin.
2. problems to the thyroid (hyperthyroidism)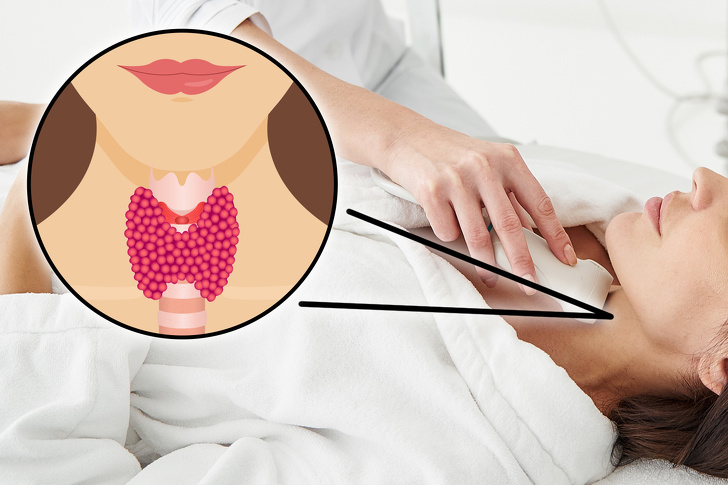 Hyperthyroidism is a condition in which the thyroid gland becomes "hyperactive" and begins to produce too much thyroid hormone. With this, all the processes in the body are accelerated and you can feel nervous or anxious and suffering weight loss and excessive sweating. If this happens, it would be best that you visit a doctor.
3. low level of sugar in the blood (hypoglycemia)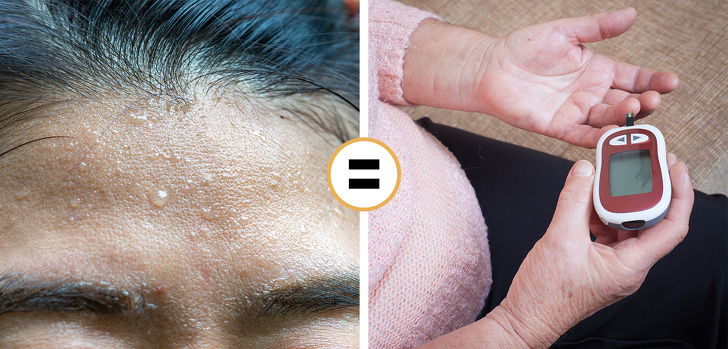 Sometimes the level of excessive sweating is caused by hypoglycemia, low blood sugar. This occurs independent of the temperature that is the place where you are. A person with low sugar levels can also feel very hungry, anxiety, lightheadedness, vision problems and dizziness.
4 Hyperhidrosis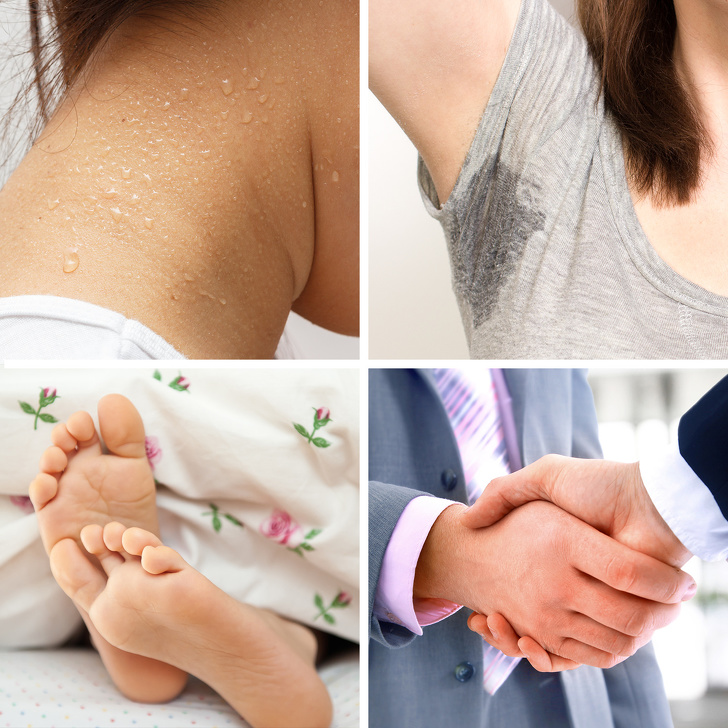 If you sweat excessively in areas such as the neck, palms of the hands, feet or armpits plants, that's hyperhidrosis. The areas mentioned are affected since they contain a large number of sweat glands. This though does not mean a danger is uncomfortable in daily life.
Hyperhidrosis can continue with annoying and painful feet due to anxiety problems. If you notice stains on your shirt in the underarm area or if your palms are sweaty, the best will be to visit your doctor so that prescribe you something to decrease this evil.
Side effects of medication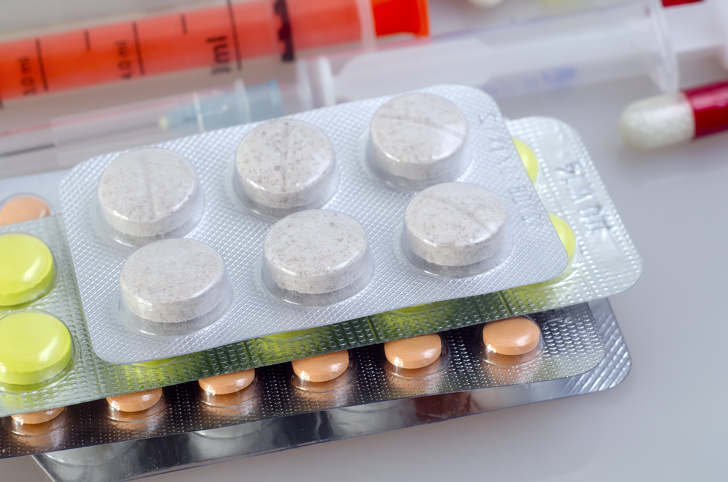 Sweating can be caused by medication since it is a side effect of several of these as antibiotics, remedies for psychiatric medications or blood pressure. You can find this information in the leaflet that brings any medications.
6 menopause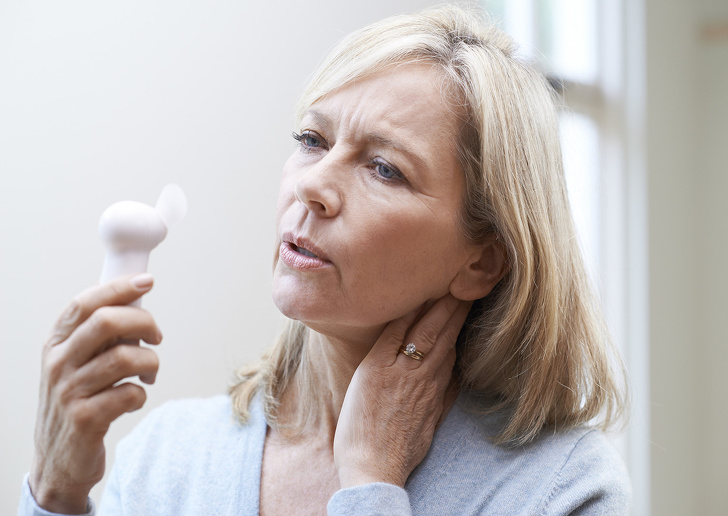 Feels an intense heat in the chest that goes up to the head and is accompanied by an excessive sweating. This is due to menopause or perimenopause. Sweating, migraines, disorders of the menstrual cycle, hot flashes and chills occur by change in estrogen levels.
7 fever by unknown sources (FOD)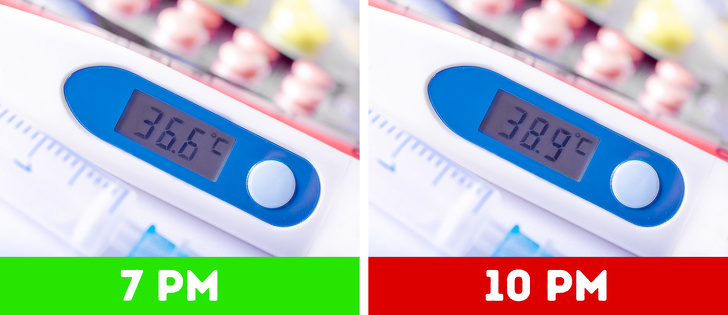 The fever of unknown origin is at least 38° C, occurs without reason and enough (3 approx week). The types of OTF are 4 and these are: classical, i.e. affecting people healthy, nosocomial, that occurs as a result of hospitalization, the immunodeficient that occurs in people with weakened immune systems and which is associated with HIV. Symptoms of these FDO include high body temperature, excess sweating, chills, and headache.
If you suffer from any of the above symptoms, it is best to visit your doctor.
8.Obesidad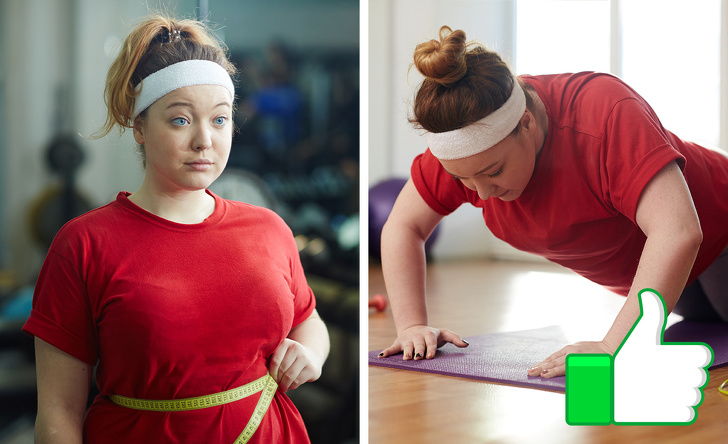 Obesity is a disorder that is characterized by a large amount of fat in the body. This is caused by Genetics, low physical activity, a little balanced diet, bad eating habits, medications and lack of sleep that can cause obesity and some health problems.
In addition, obesity causes secondary hyperhidrosis.
If you have problems sweating it is best that you find out what are your reasons to try to overcome this problem.