According to medical experts, 1 in 3 people experiencing dryness in the eyes at least once during their life. This condition occurs when eyes do not produce enough tears to keep hydrated, or the tears evaporate too quickly. The causes include hormonal changes, activities requiring to set the view for long time, environmental changes, contact lenses, or certain medications. Fortunately, there are several natural ways to treat dry eyes without resorting to any medication. Therefore, that today we have compiled a list of natural remedies that can help you to treat dry eyes in just a few days.
1 get a humidifier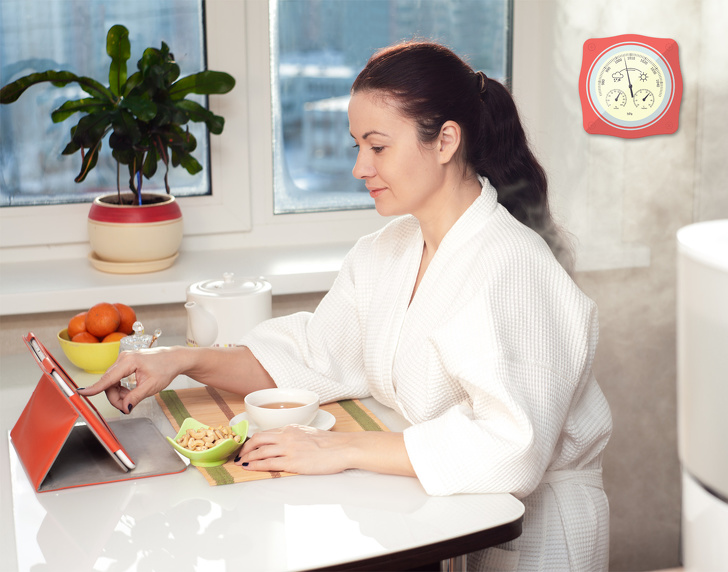 An unhealthy environment is the main cause of dry eye in the majority of cases, so a humidifier is the answer to your problem. A humidifier adds moisture to the room in which you are, and more moisture in the air, the tears from your eyes will evaporate more slowly, which will make your eyes feel more comfortable. However, it is important to ventilate the area by opening the windows when you are not in the room to prevent mildew from forming. In addition, if you live or work in a dusty environment, it is considered an air filter.
2 try a hot compress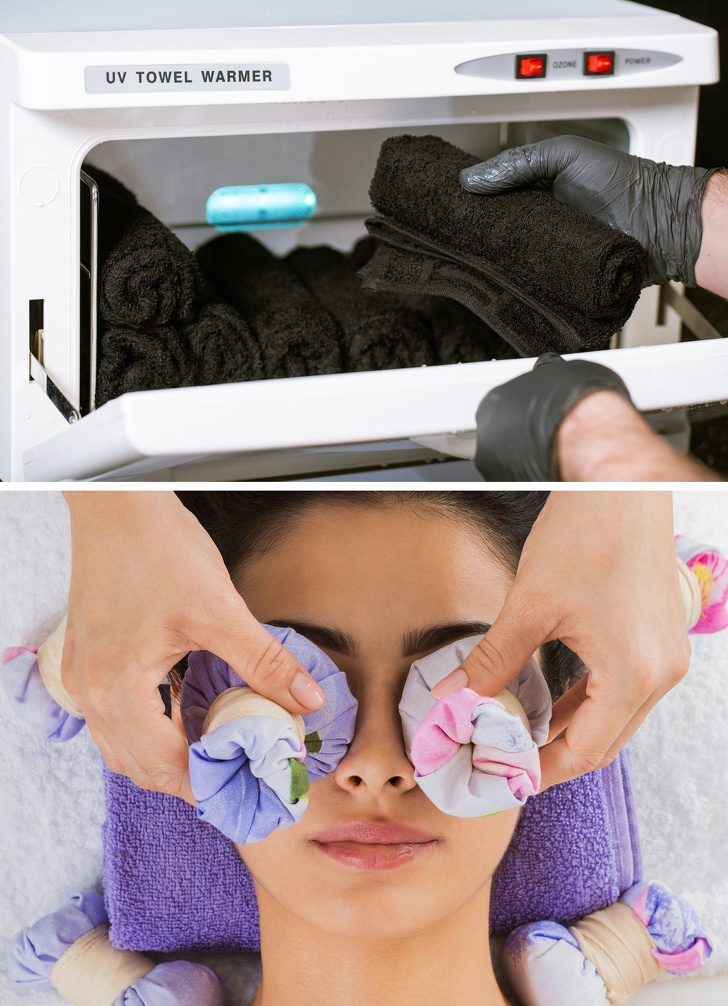 Tears are composed of oil, water and mucus in equal amounts. If your eyes become irritated and inflamed, eyes stop producing oil in the glands of the eyelid, which results in dry eyes. An easy way to relieve the irritation caused by this is to use a warm compress on the eyelids for a few minutes. Moisture from the warm cloth will help loosen clogged glands oils and will relieve the discomfort also.
Wet a clean cloth with warm water.
Squeeze excess water and put on your eyelids for 5 minutes.
Gently press on your eyelids.
Repeat every day for a week to reduce inflammation.
3. drink more water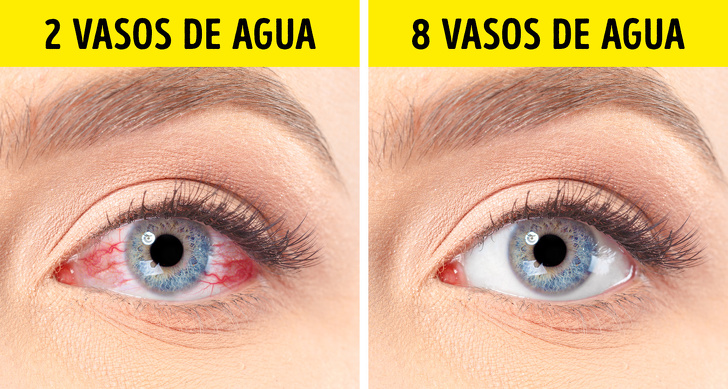 You must drink plenty of water and keep a good hydration status, since it is the most important factor for a healthy lifestyle. It ensures the normal function of almost all of our bodies, including our eyes. Water helps the eyes to stay hydrated, guaranteed to produce enough tears and prevents drying.
We recommend drinking at least 8 glasses of water every day. Don't wait to be thirsty to drink a little water because you could already be dehydrated. Always keep a bottle of water by your side and take SIPs regular.
4. adjust your computer screen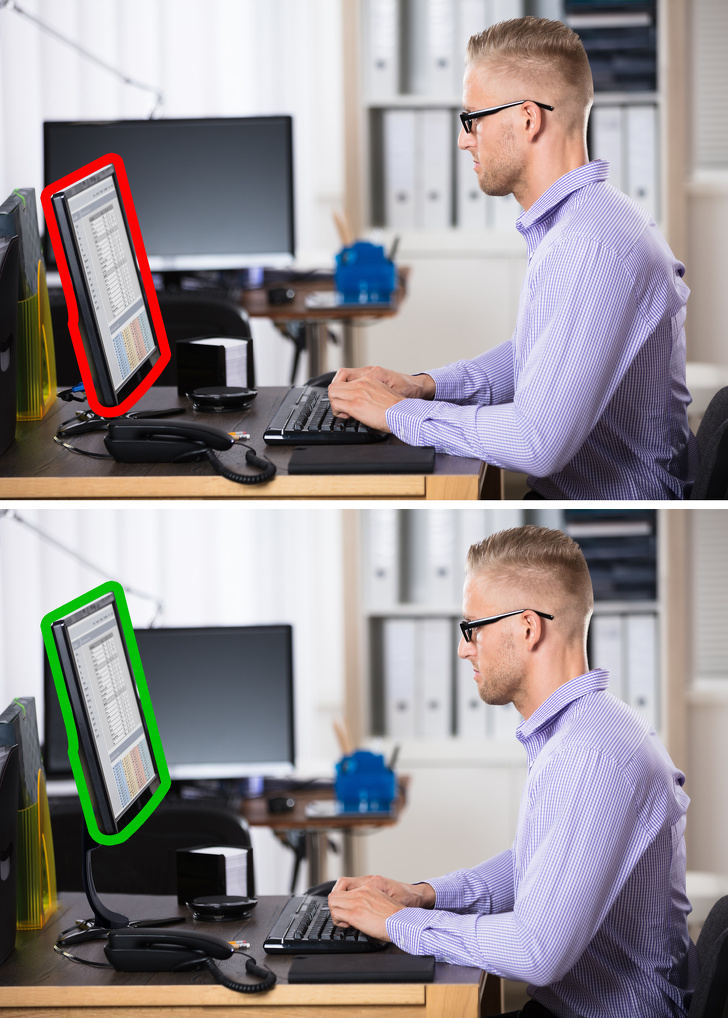 When you use your computer frequently, you must make sure that the computer monitor is set correctly to minimize eyestrain. The screen must be at or slightly below eye level, but no more or less than that. In addition, looking at a computer screen limits the number of times it blinks every minute; According to a recent study, people who stare your computer Flash 3 times less than those who do not. Adjusts monitor screen as the brightness to a level that is comfortable for you both. You should take regular breaks while you work. We recommend rest 10 minutes every hour and something that does not involve looking at a screen.
5. keep your eyes clean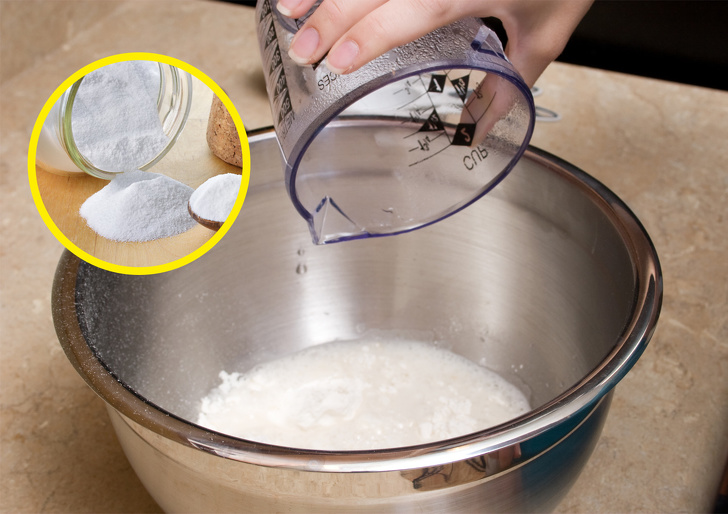 Proper hygiene is key to treat dry eyes, especially if you have been suffering from dry eyes for a long time. When cleaning the eyelids, especially the edges, you are removing debris that can accumulate over time and clog the glands producing oil in the eyes. When it comes to hygiene, there are three steps that you must follow to keep your eyes clean and prevent drying:
Fill a bowl with boiling water and let it cool down and gets warm.
Add a teaspoon of baking soda.
Immerse in this solution clean cotton cloth and clean your eyelids and eyelashes.
Repeat this process with a clean cotton cloth.
Do this all day for a week.
6 use cucumber slices
Studies have shown that cucumbers can reduce swelling around the eyes, hydrate and unclog the glands producing oil in the eyes. Due to its high water content, can moisturize the eyes and penetrate the skin to keep it hydrated and thus relieve dry eyes.
Get 2 fresh cucumber slices and place over the eyes.
Keep cucumbers there for 15 minutes, until slices begin to dry out.
Repeat this treatment twice a week.
7 nourish and strengthen with Omega-3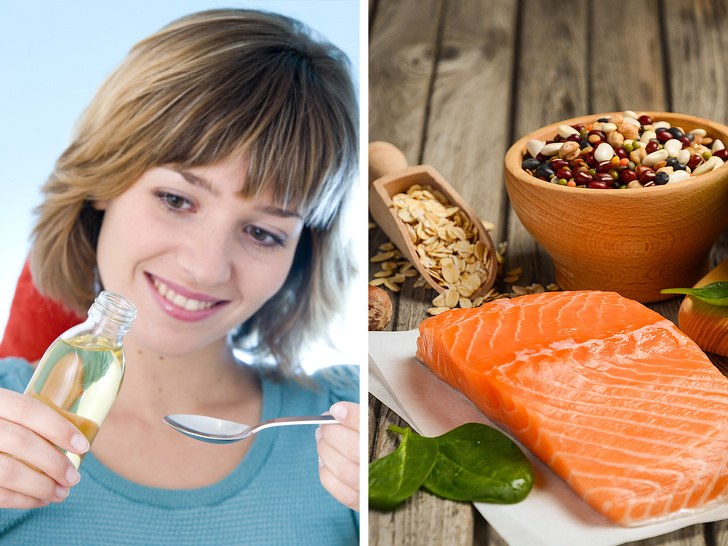 Omega-3 fatty acids have many positive effects on health in general. Omega-3 molecules make up parts of the cell membrane and play a crucial role in the fight against the inflamacon and the promotion of the production of natural oil in the eye glands. According to the studies that are carried out at present in ophthalmology, has discovered that there is a significant improvement in patients who suffer from dry eye syndrome to incorporate omega-3 in their diets. You can even consume supplements or incorporate them into your diet through foods rich in omega-3 fatty acids, such as salmon, tuna, flax seeds, Chia seeds, soybean oil canola etc.
8 try drops of castor oil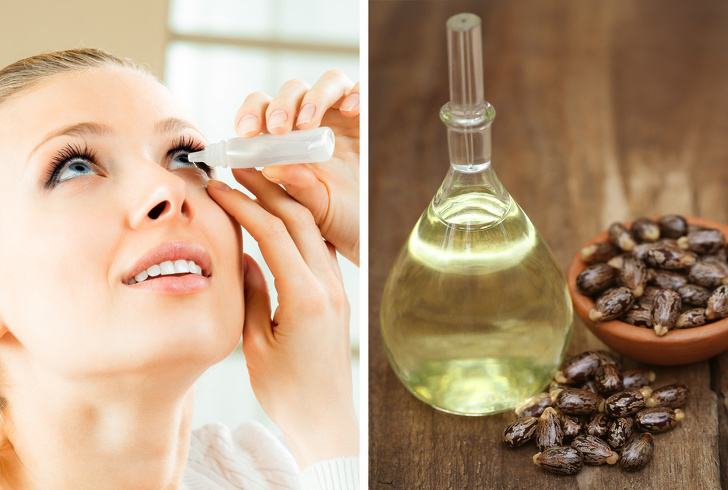 This is the only type of oil that acts as a retainer of water, making it an ideal drug for dry eyes, since it can prevent the evaporation of tears. Applying castor oil on dry eyes, you can get instant relief and reduce discomfort.
In addition, it creates a soothing feeling for irritated eyes. It reduces the sensation of burning, enrojecimento and swelling caused by dry eyes. Because of its antibacterial properties, castor oil can also treat eye infections and prevent bacteria from entering the eye. Before going to bed, while you're already lying down, apply 1 to 3 drops of Castor in each eye.
Having closed eyes, massaging the oil in your eyes by a couple of minutes.
Do not put contact lenses for at least 12 hours after applying the Castor oil, this may further irritate your eyes.
Repeat this treatment every night before going to bed for a week.
9 eat some grapes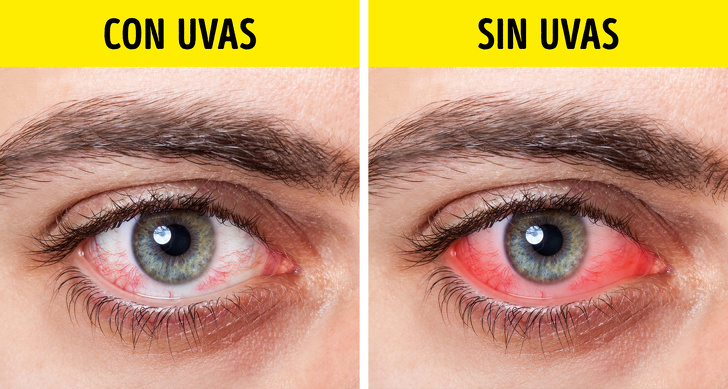 An investigation discovered that people who ate grapes for a week and had symptoms of dry eye, this problem has decreased considerably. This research suggests that a grape-enriched diet can moisten the eyes and protect the retina from damage, at the same time offering excellent eye care. In addition, the grapes lower levels of inflammatory proteins and reduce oxidative stress in the system due to its high content of antioxidants. The amount recommended of grapes is about a cup a day. Eye with your weight, and the calories you eat.
10 made an Ayurvedic eye treatment Netra Tarpana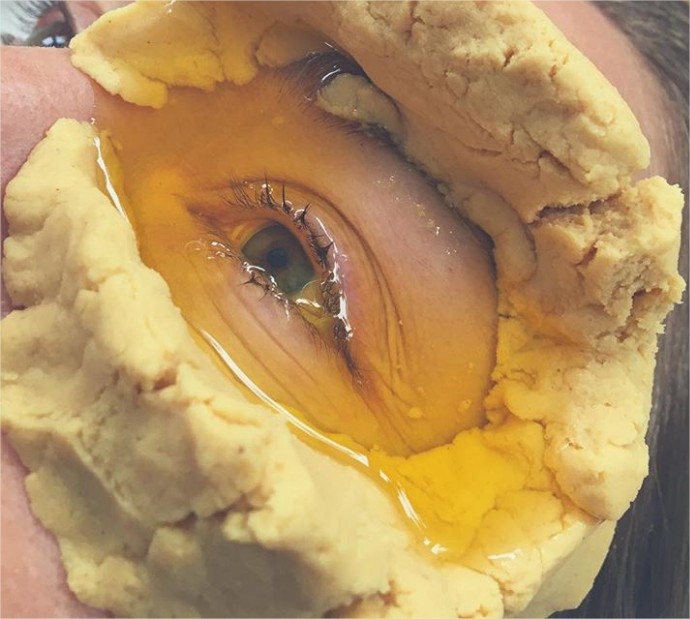 This is a specialized treatment that can cure various diseases eye including conjunctivitis, dry eye, watery eyes, corneal ulcers and inflammation syndrome. This is done mainly by an herbalist while the patient lies.
The herbalist creates a mass and place it around the eyes; then slowly pour hot ghee and let it stand 15 to 20 minutes. During that period of time, the patient needs to move their eyes in 4 different directions for potentially entering the eye cavity the ghee and it absorbs nutrients that lacks.