We love Apple, because it is very versatile to be occupied in pastry making, since it has endless culinary possibilities. There are many famous desserts prepared with this privileged fruit: strudel, Apple, pie, jam, mash, caramelised apples This fruit is perfect for the culinary creation in general, because it also includes famous dishes of the international cuisine.
In addition, Apple has a large nutritional spectrum, far above many other fruits: vitamins A, C, B1, B2, B3, B5, B6, B7, B9, B12, E, and K. It also has low levels of fat. For all these reasons, today we will learn how to prepare this dessert: sweet apple jelly.
This sweet has a very characteristic flavour, appetizing aroma and its texture is soft but firm. A great dessert.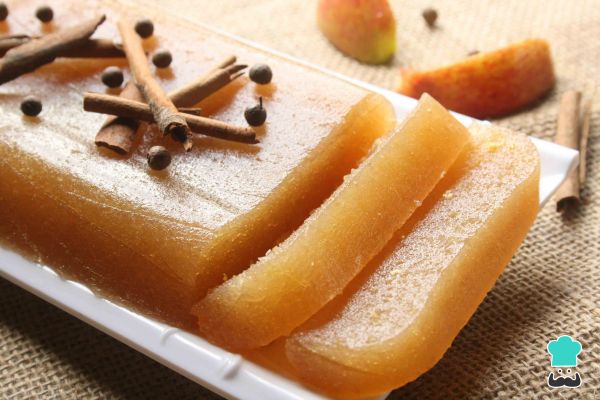 Ingredients:
10 small apples
1 cinnamon stick branch
2 envelopes gelatin powder neutral
½ Cup (100 grams) sugar
1 tbsp of honey (optional)
1 tbsp lemon (optional)
Preparation:
Wash and dry the apples. Remove the central part (heart) of each one and discard; the rest, cut it into cubes and set aside.
Tip: If the apples are not organic, it is advisable to cut and discard the skin.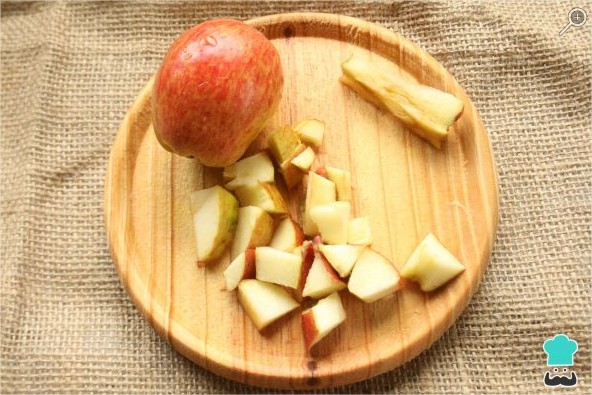 Cook in 2 liters of water (8 cups) Apple cubes. Add a branch of cinnamon and when they pass through the first 30 minutes, remove 200 ml of water and reserve. Cook apples for an hour or until they are nearly waste tires to fire medium. Stir occasionally and wait until it consumed all the liquid before removing from fire fruit. Once you are ready, remove cinnamon and let cool to room temperature.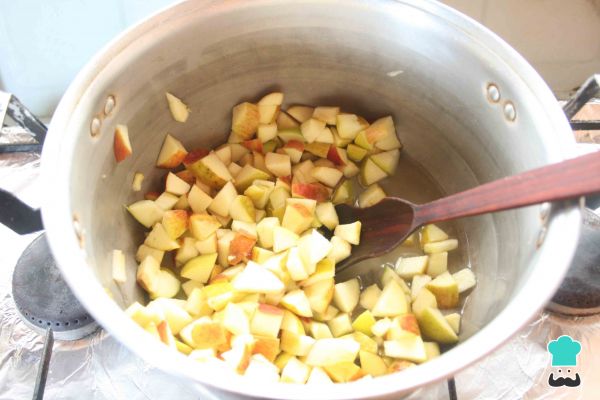 Blending apples boiled until a puree and reserve to continue with the recipe for sweet apple jelly.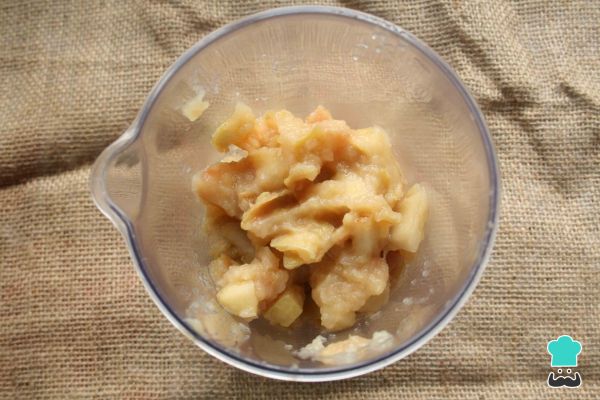 Hydrate the gelatin unflavored in 100 militros of room temperature water. Use the reserved water of apples to enhance the flavor of the homemade Apple Quince. Dissolve very well, stirring with a fork, and wait at least 4 or 5 minutes before use. If you can leave more time is better.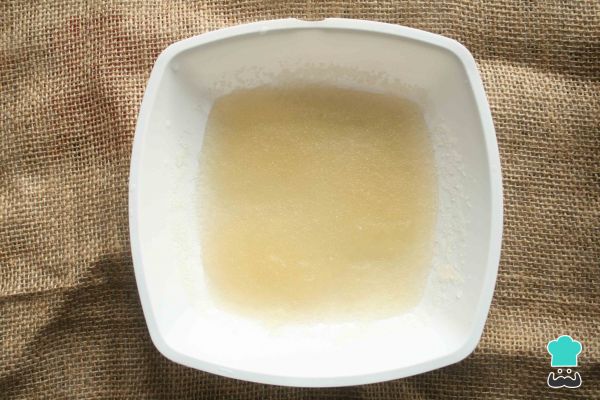 Pour the applesauce into a large casserole. Add the cup of sugar and cook over medium-low heat. Stir to completely unify the sugar with applesauce.
Tip: Stir constantly until the end of the cooking.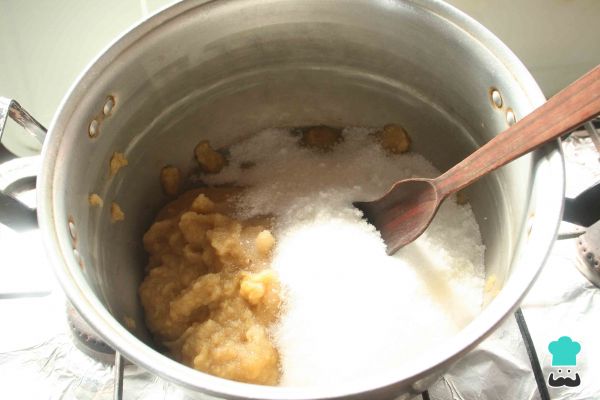 Dissolve gelatin unflavored bath. Make sure not to overheat the mixture and remove as soon as it is diluted.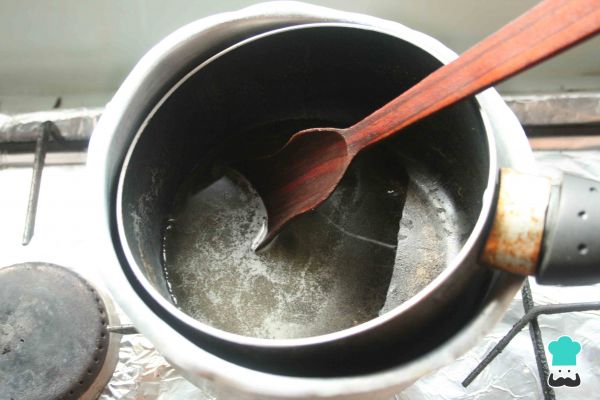 Add gelatin to Sweet Apple immediately. Stir very well, at all times, to incorporate both ingredients completely.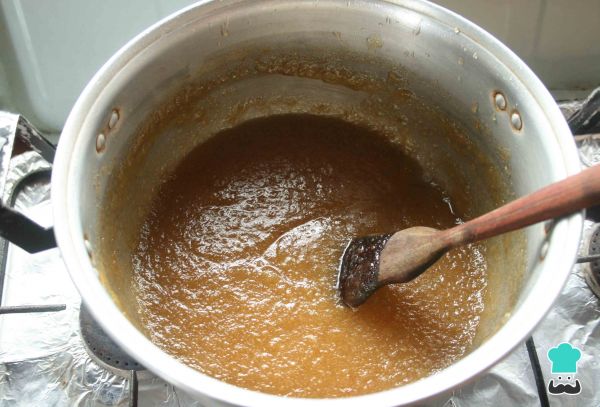 It is known immediately that the homemade Apple quince is ready when you can create deep grooves on the bottom of the pan. Remove from heat and let cool to room temperature.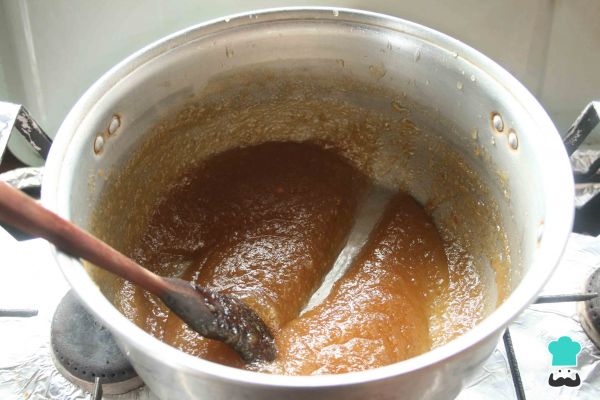 Prepare a mold slightly wetting it and lining its surface with plastic wrap. You can also use a silicone mould if you prefer.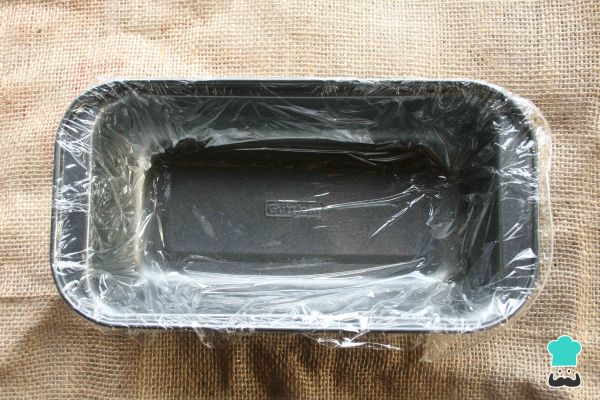 Pour sweet apple jelly over the lined mold and refrigerate from one day to the other, preferably. If you need it before, it must be in the refrigerator 4 hours minimum.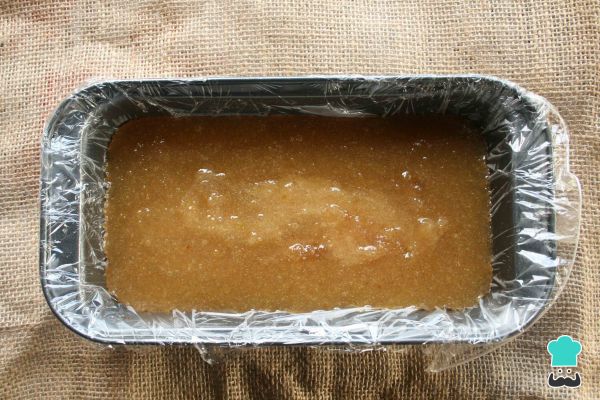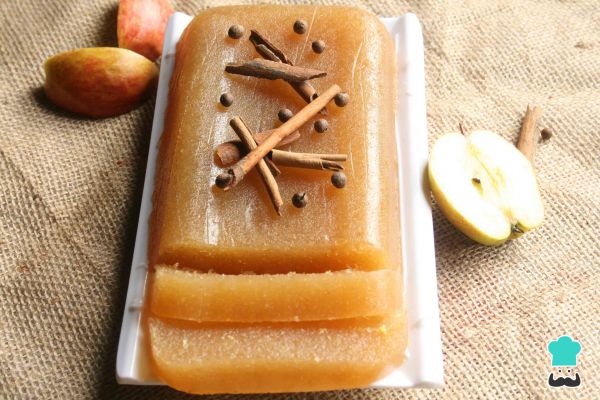 Sweet Apple jelly has a very similar to Quince sweet texture and delicious flavor.