If you are bored of always the same Cook and want to innovate a bit in the kitchen, then this recipe is for you. It's an exquisite mixture, chicken and mushrooms, ideal for lunch or dinner, but it can also help you get away, making the dish in a slightly more elaborate dinner.
Dare to innovate in the kitchen and try new flavors. In Europe and many parts of America. this dish has become very popular due to its delicious taste and easy preparation.
Ingredients
3 pieces of chicken breast
1 long onion
1 bunch of cilantro
4 cups of water
1 splash of oil
1 package mushrooms
3 tablespoons flour
2 cups chicken broth
1 teaspoon paprika
1 can of cream
150 gr of Parmesan cheese.
1 pinch of salt
1 pinch of pepper
1 stick of butter
Preparation
1 cooking in a pot the pieces of chicken breast with onion, cilantro and salt to taste. Book for later cooking broth.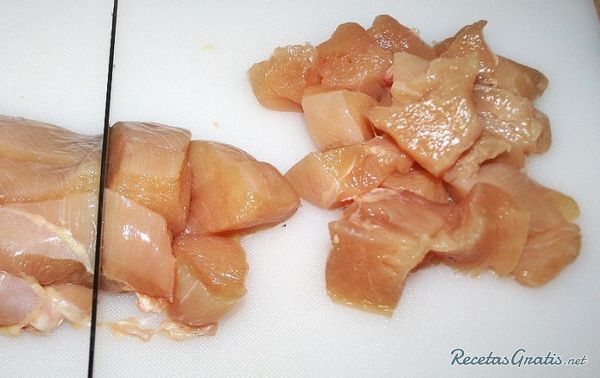 2 fry the mushrooms with butter and oil in a frying pan. Cover that Cook and leave all the juice. When ready add the flour and stir to form a paste.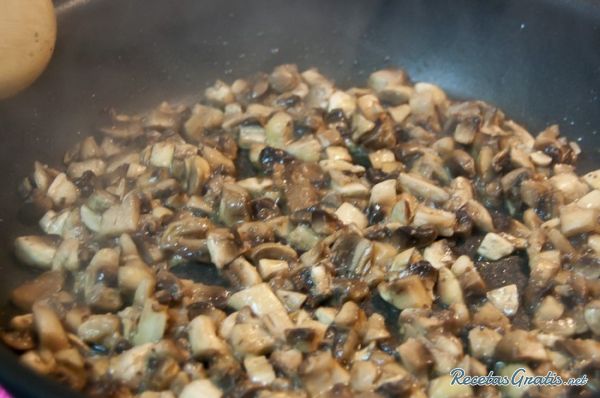 3 Add the broth from the chicken, cream milk, salt, pepper and paprika (pepper).
4. Add the cheese after a few minutes and then the chicken breasts cut into cubes or strips. Cover and let Cook for 10 minutes.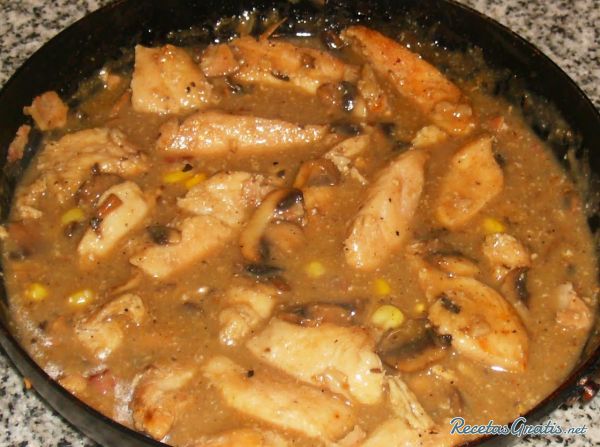 6 you are ready, now just enjoy the chicken with mushrooms. You can serve it with what you like best, a salad, noodles, rice, potatoes or whatever you prefer.