Surely you know the Swiss braid with sweet bread, but have you wondered if it will be possible to prepare it in your own home. Yes, it is a fairly simple recipe and you don't need many ingredients.
It is possible to be filled with the sweet or the ingredients that you prefer, or simply leave it just like bread, but anyway your taste will be incredible.
Ingredients
1/2 kilo of flour
30 Gr. fresh yeast
75 Gr. butter
75 Gr. of sugar
1 egg
1 pinch of salt
1/4 ml. of warm milk
300 g dulce de membrillo or dried fruits.
1 pinch of vanilla or lemon zest
1/4 cup of powdered sugar
Jelly to taste
Preparation
1 proving the yeast with 1 cup of warm milk and a tablespoon of sugar.
2 pour the flour on the table forming a Crown and in the Center, put the butter, salt, egg, sugar and vanilla to taste. Add the yeast to the Centre and knead everything with the rest of the warm milk. The dough should be smooth and soft.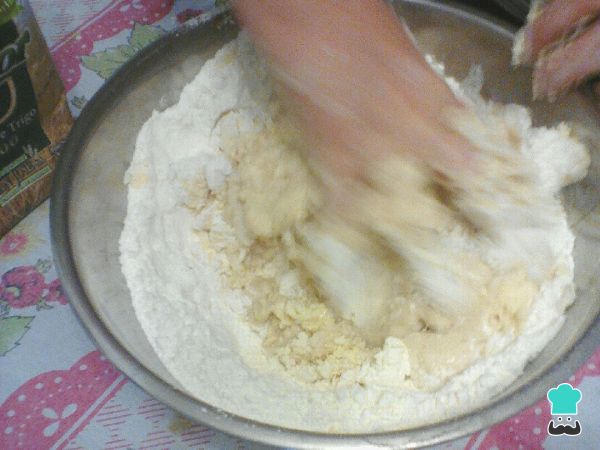 3 leave to rise until the dough double its volume. Remove the mass air and cut 3 pieces of the same size. Knead them separately to form sticks and add strips of Quince paste inside. Braid the strips.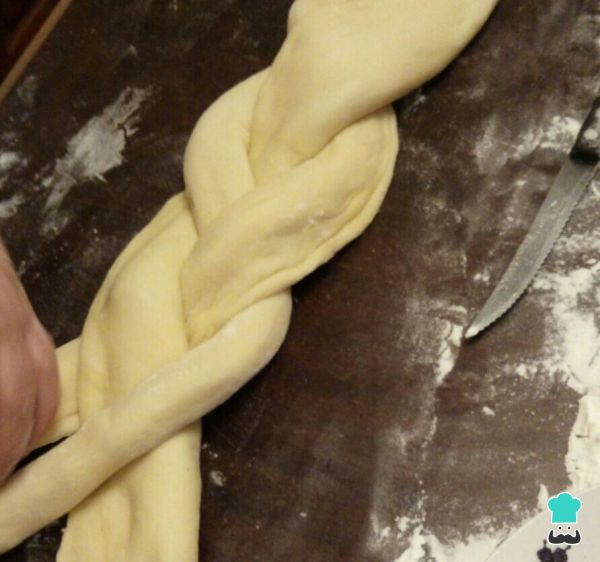 4 painted braid with a beaten egg, place it on the greased baking tray or vegetable paper and cook in preheated oven at 200 ° C for 20 to 25 minutes.
5. when ready, you can decorate it with jelly or icing sugar.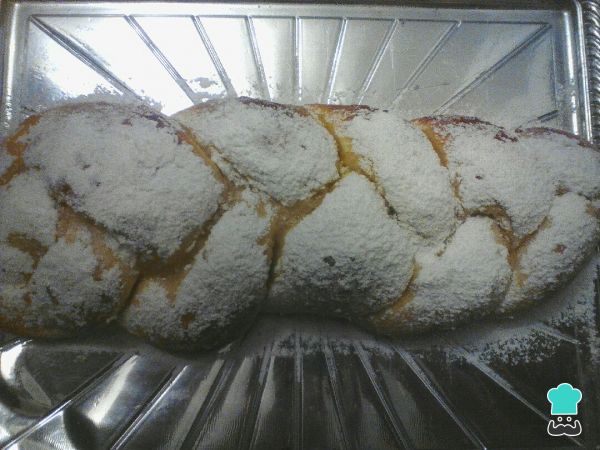 6 you can serve immediately or leave to cool a little, of the two forms will know spectacular.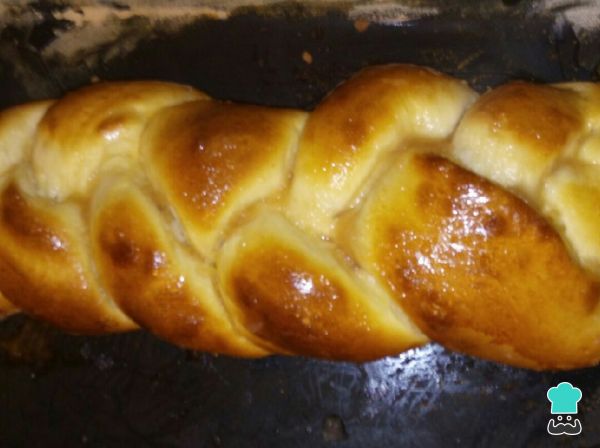 This sweet bread is ideal for breakfast or lunch, but you can also combine it with something salty.