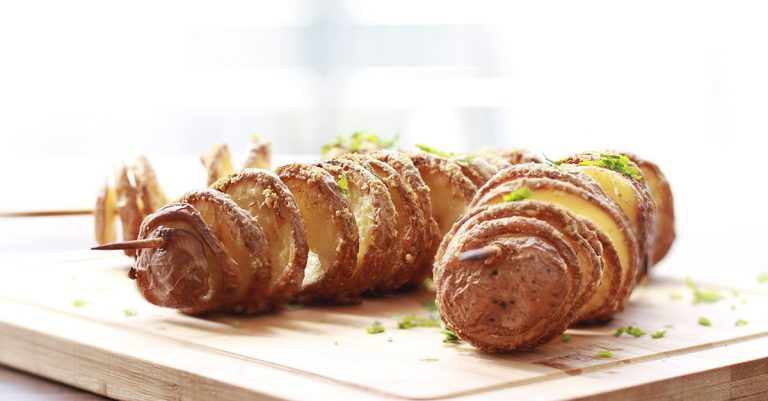 Spiral baked potatoes
Pax: 3 units
INGREDIENTS
3 raw potatoes
50 g of cheese granules (powdered)
½ teaspoon paprika
½ teaspoon pepper
½ teaspoon salt
½ teaspoon Rosemary
Oil
PREPARATION
Insert a wooden stick in the center of the potato and cut diagonally to form the spiral. Rub the potato with oil and cover with a mixture of granulated cheese, salt, pepper, paprika and Rosemary.
Place on a tray and bake at 180 ° C for 35-40 minutes.
The seasoning for potatoes may vary according to personal taste. Only the oil and salt are consistent.
We use Pope pink in this recipe.