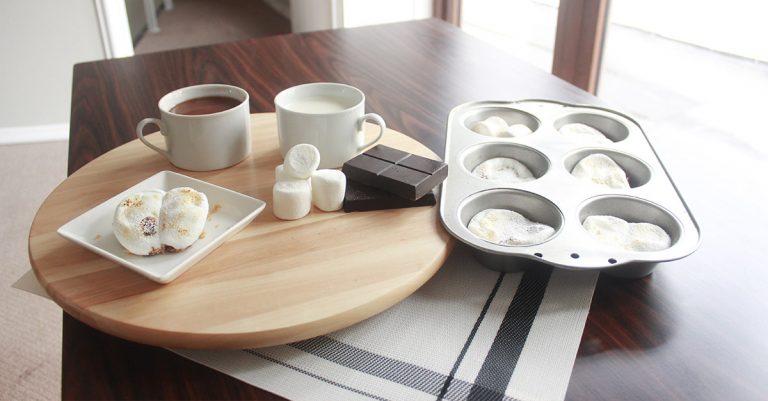 S'mores
Pax: 8 units
INGREDIENTS
115 gr Hershey's chocolate
140 g of butter cookies
100 grams of marshmallows
50 g melted butter
PREPARATION
Grind the biscuits with melted butter. Add the mixture of cookies based on a mold of cupcakes and bake at 180 ° C for 5 minutes.
Add chunks of chocolate on the basis of cookies and two marshmallows. Return to bake for 10 minutes, remove and serve.
Chocolate can be bitter, semi bitter or milk. the amount may vary according to personal taste.
To facilitate the unmolding s ' you S'mores, they can be assembled within a capsule of paper for cupcakes.