Today we present you a delicious recipe from the Middle East called Shakshuka. It is a delicacy prepared at low heat, which will immediately become one of your favorite recipes.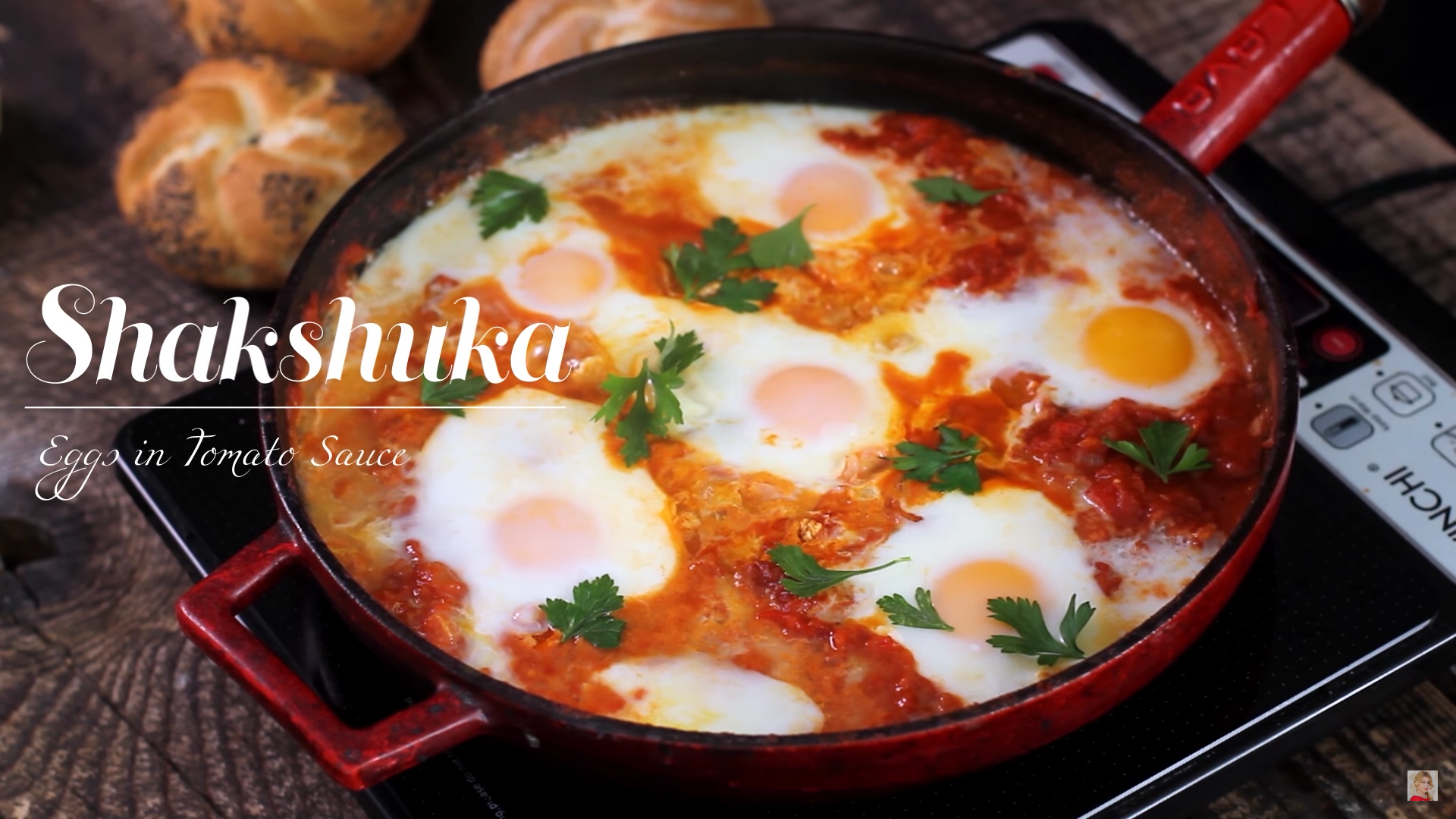 Ingredients:
1 tablespoon olive oil 
1 medium onion, cut into cubes 
2 cloves of garlic, chopped 
1 medium red pepper, chopped 
2 cans of 400 gr of chopped tomatoes 
2 tablespoons (30 g) of tomato double concentrate 
1 teaspoon of sweet paprika 
1 teaspoon ground cumin 
1 teaspoon 
chile paprika , to taste 
1 teaspoon sugar 
Salt and freshly ground black pepper 
6 eggs 
fresh parsley or cilantro to garnish
Preparation
Cut the onion into small cubes and sauté over medium heat for 5 minutes, until it begins to soften. Then add the garlic.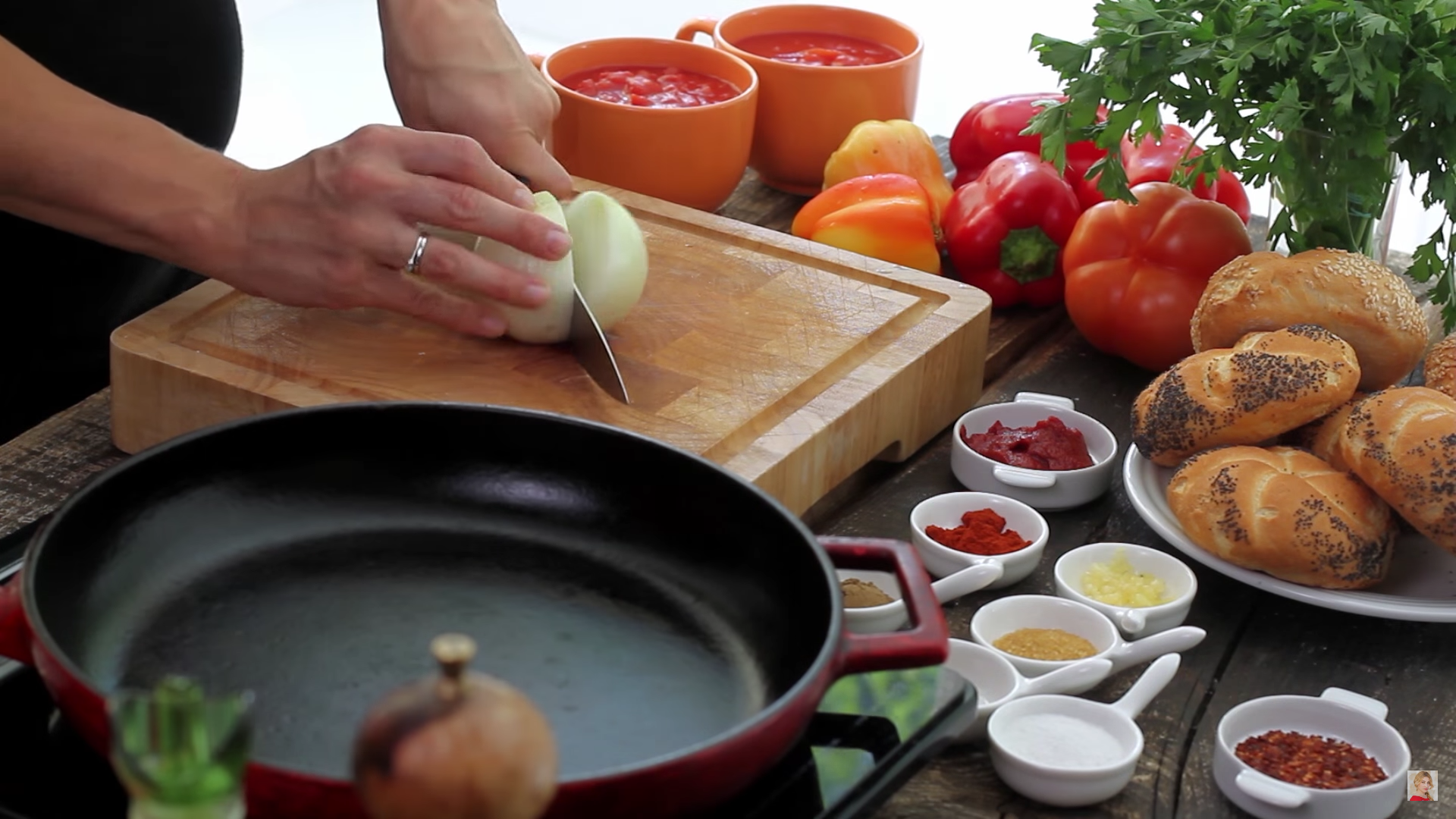 Next, cut the red pepper and sauté along with the onion, for 5-7 minutes.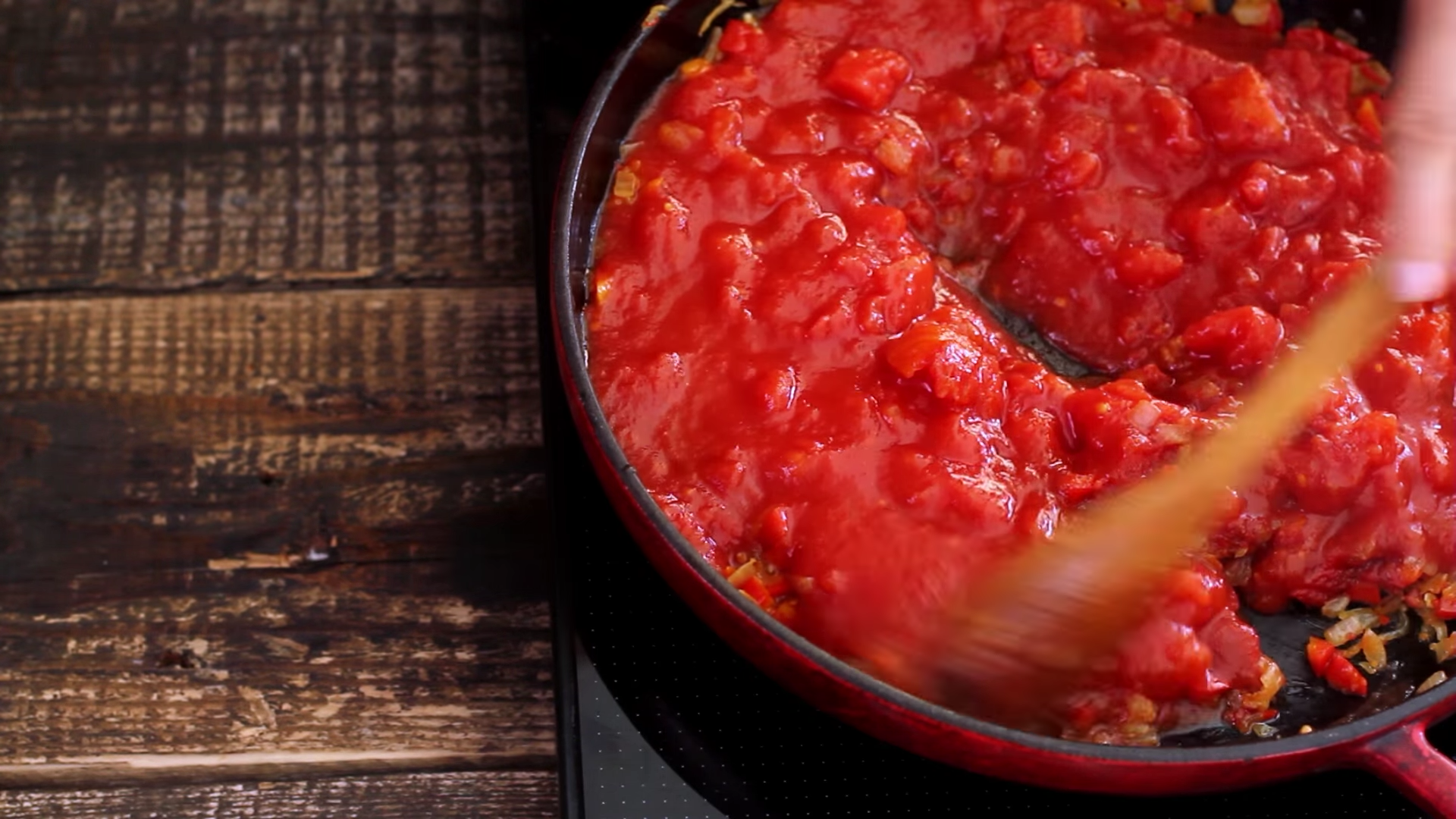 Add the double concentrated tomato, the crushed tomato cans and all the spices to the pan. Mix to spread and then simmer for 15 minutes.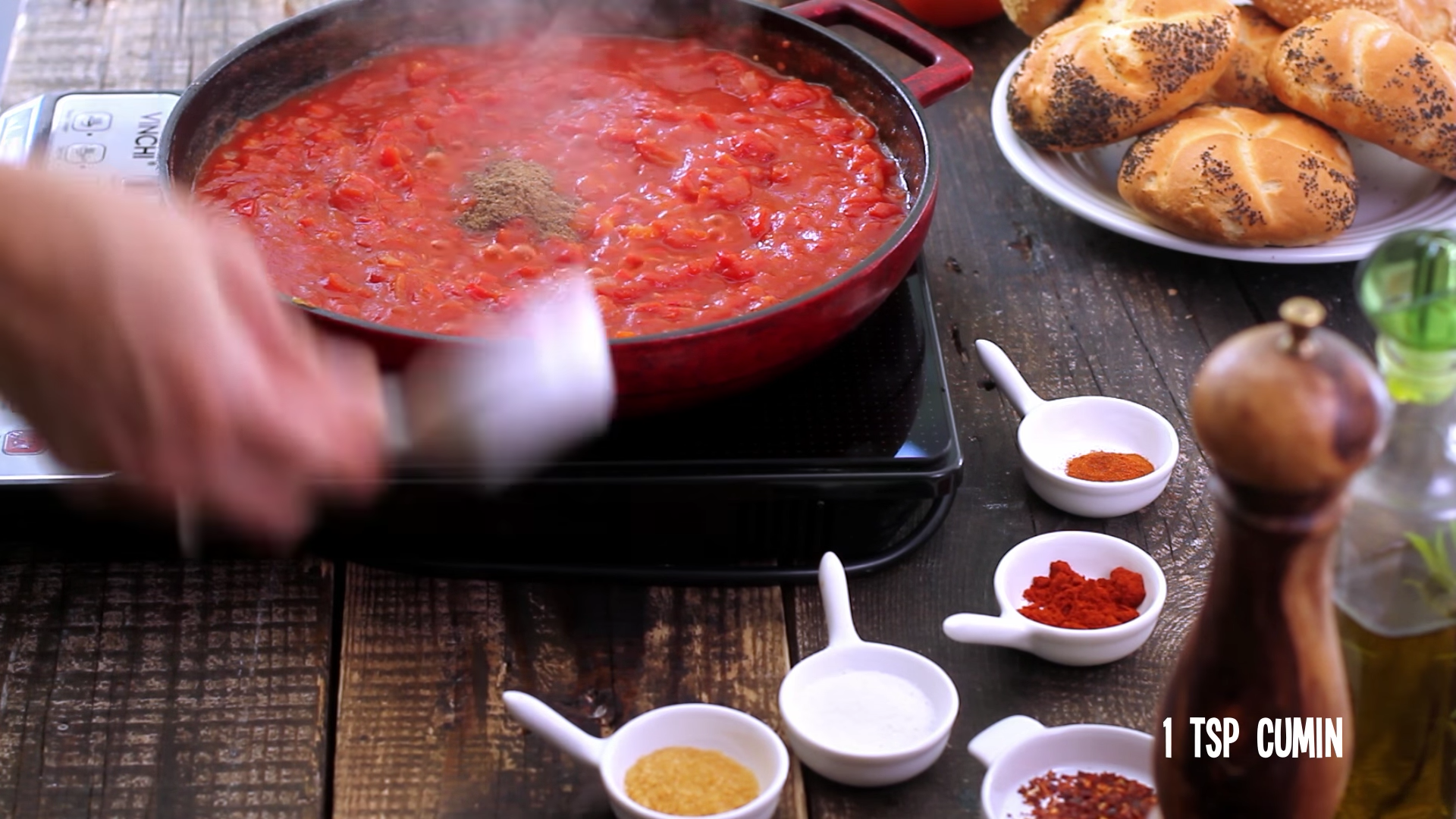 When we notice that the water has evaporated and the tomato changes color, with a spoon, create several holes to fit the eggs, being careful not to break the yolk. Cover the pan with its lid.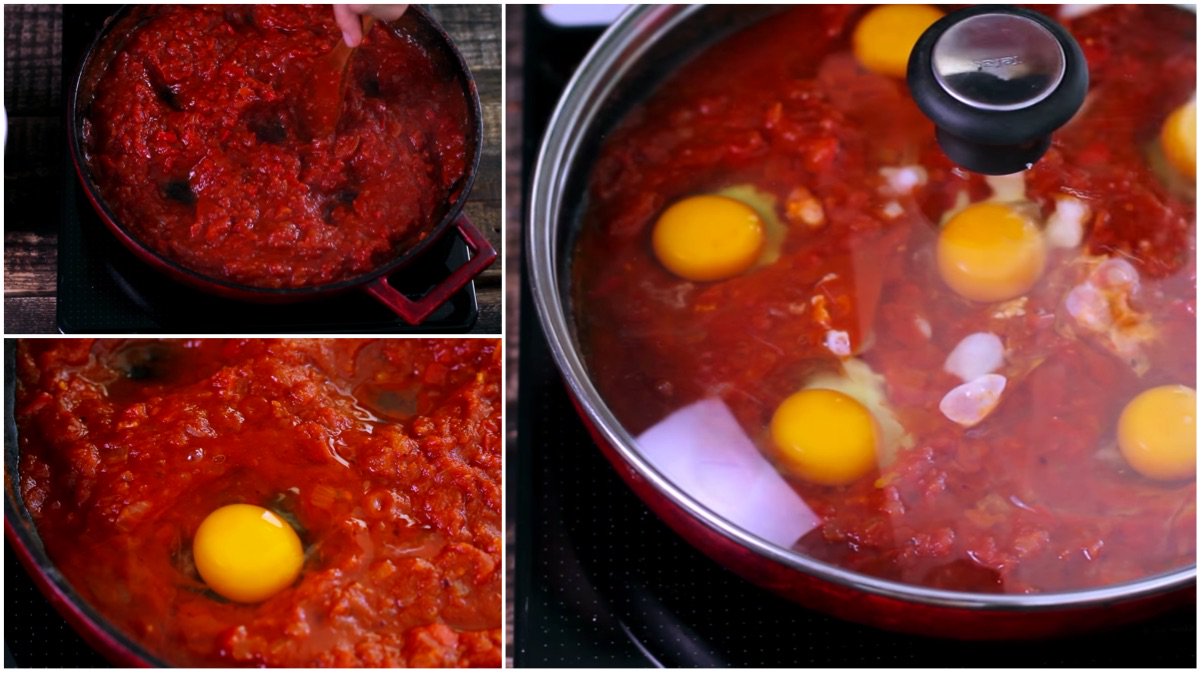 Cook over low heat for 10-15 minutes. Then decorate with fresh parsley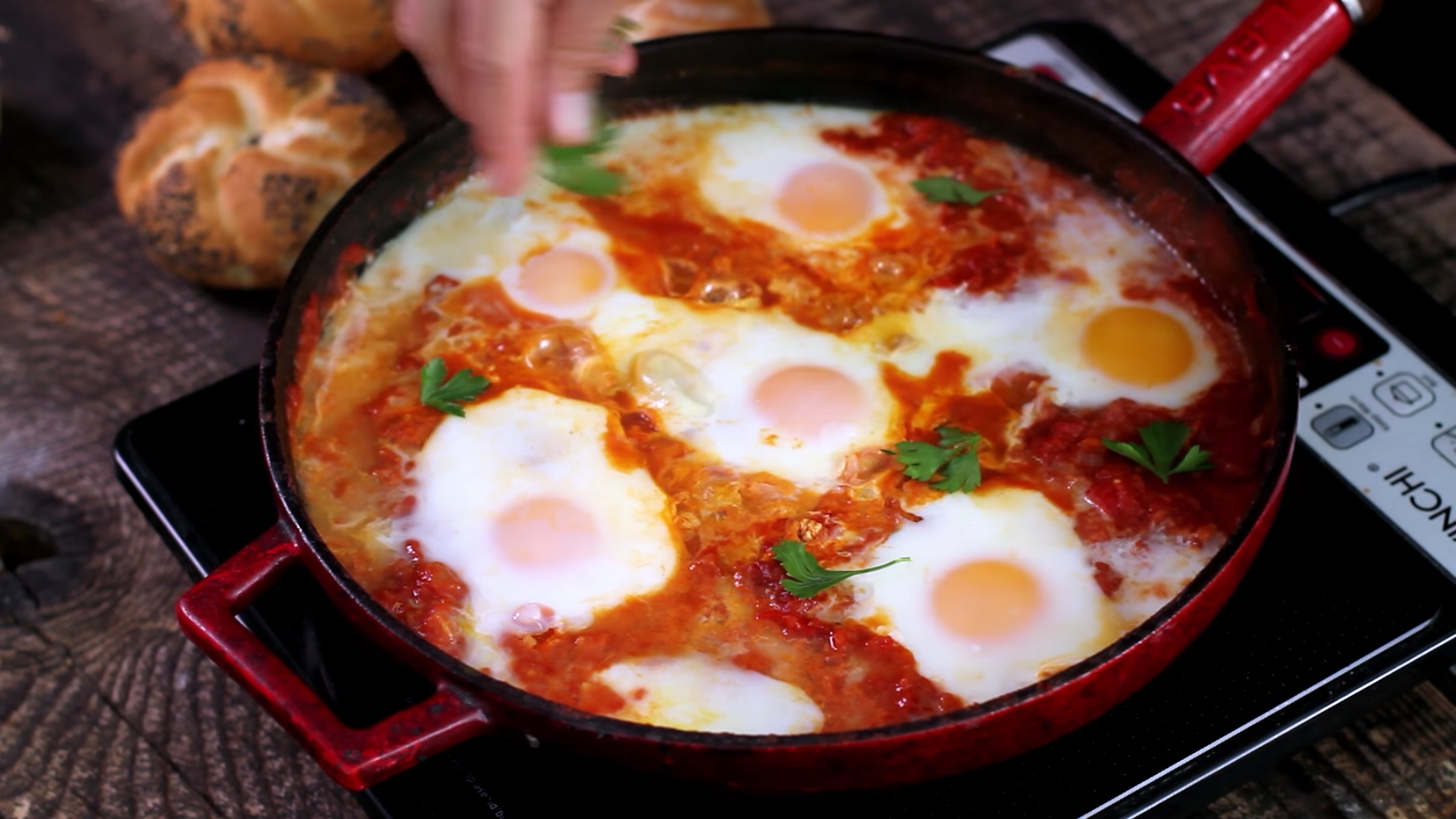 That's it, now you can enjoy this delicious dish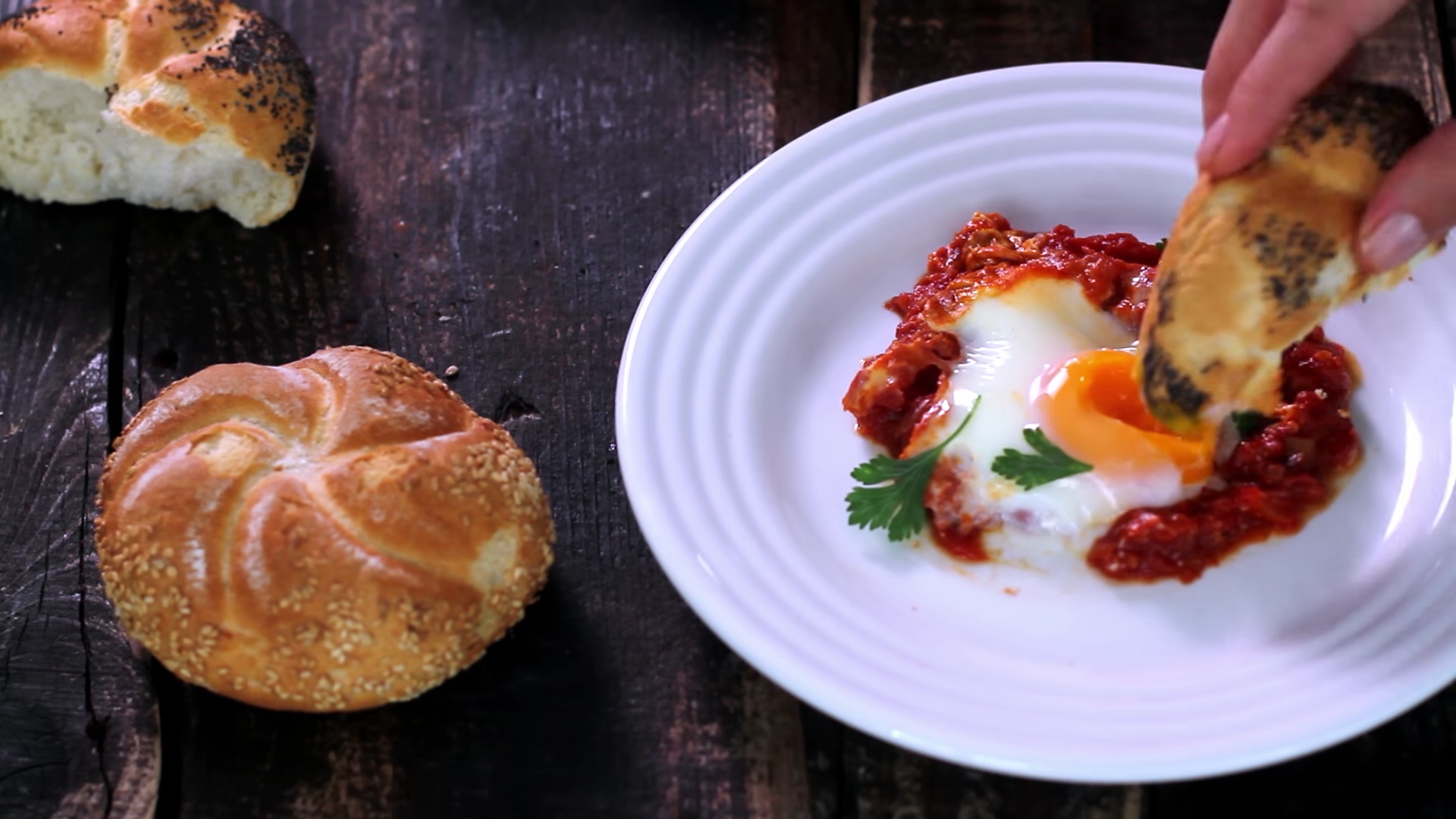 This delicious dish is served as breakfast in countries such as Tunisia, Libya, Algeria or Morocco, but it is also used as a first course or recipe for a brunch.