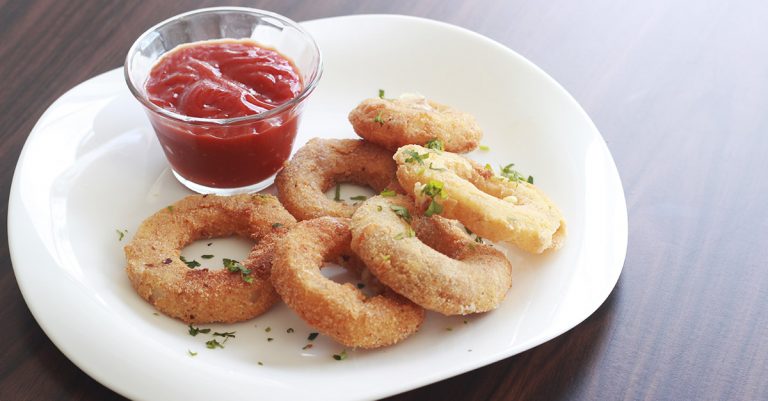 Rings of onion and cheese
Pax: 8 units
INGREDIENTS
1 onion
100 grams of cheese into pieces
100 gr of breadcrumbs
1 egg, beaten
100 gr of flour
1 tablespoon of oregano
PREPARATION
Cut onion into 1 cm slices and separate the rings. Roll the slices of cheese and put inside the onion rings. Freeze for 20 minutes.
The onion can be white or purple.
The cheese should be creamy, like double cream, mozzarella or similar. Avoid hard cheeses such as Parmesan cheese.
Season with oregano, salt and pepper grated bread. Book.
Coat the rings in flour, egg beaten, and finally in bread crumbs. FRY in hot oil and serve.
The oil must be hot to fire medium, to achieve that the cheese is melted inside and is golden on the outside.