The fried rice is one of the most popular dishes in China and can be combined with what you prefer, whether chicken, seafood or salads. This time we will prepare it together with chicken, creating a healthy, easy to prepare food.
Ingredients
1 chicken breast
1 red pepper
1 carrot
100 gr. beans
100 gr. of peas
1 white onion
2 cloves of garlic
2 eggs
50 Gr. of sesame seeds
1 jet of soy sauce
1 pinch of chicken seasoning
50 ml sunflower oil.
2 cups cooked white rice
1 pinch of pepper
1 pinch of salt
Preparation
1 ready all the ingredients for the recipe.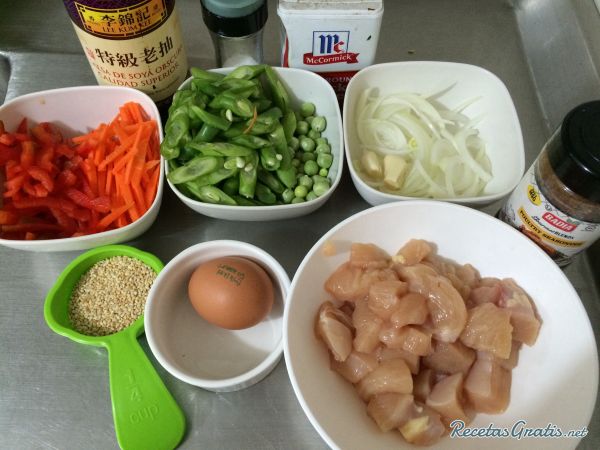 2 cooking peas and beans for 10 minutes. Drain and reserve.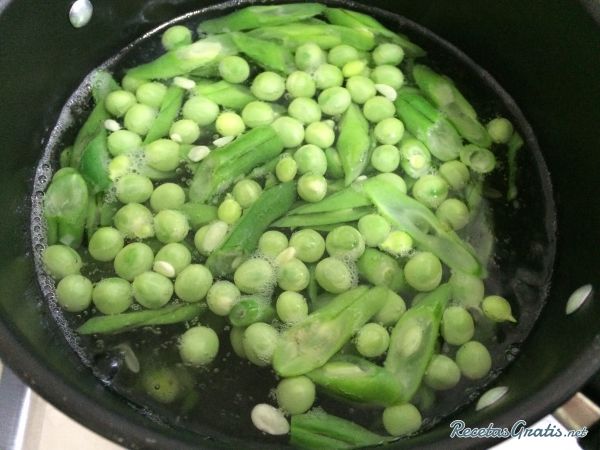 3 Saute onion, carrot and red bell pepper cut in thin strips. Cook for 5 minutes.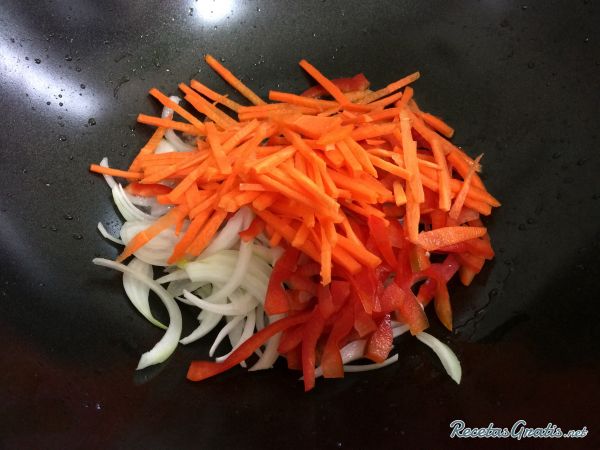 4 Add the peas, beans and chopped garlic. Skip for 5 minutes over a high heat and season. Reserve.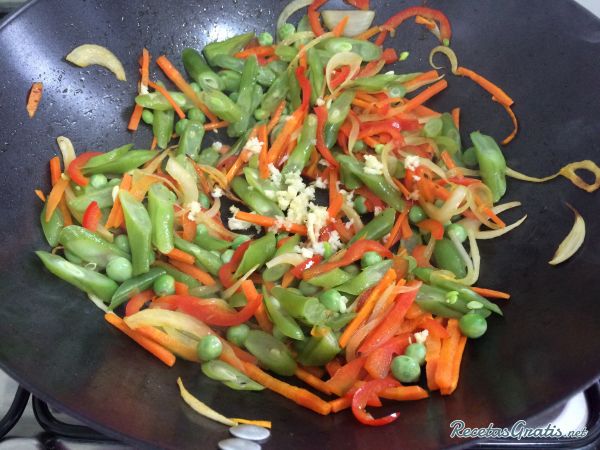 5 cooked chicken into small cubes and seasoned with seasoning, salt and pepper.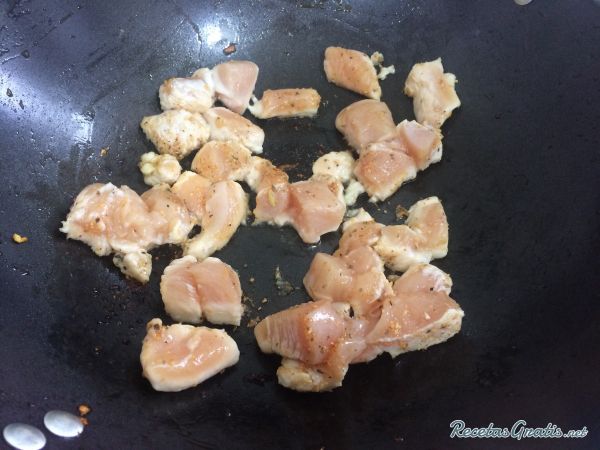 6 add vegetables, two cups of cooked white rice, soy sauce and sesame seeds. Cook for 10 minutes and rectifies of salt and pepper.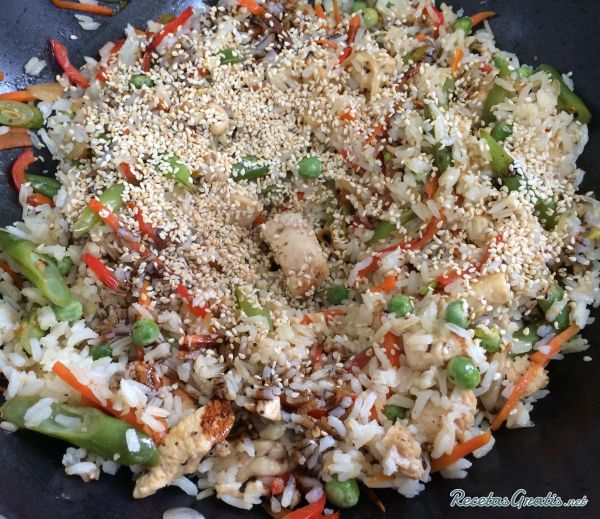 7. in skillet to make a thin pancake with the beaten eggs. When ready, cut into strips and mix with the rice.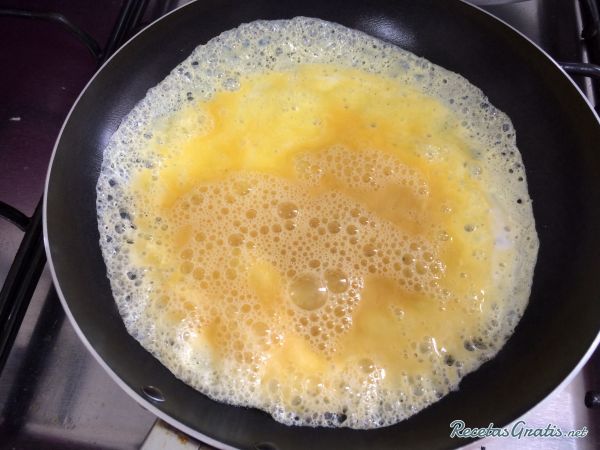 8. already, the fried rice is ready.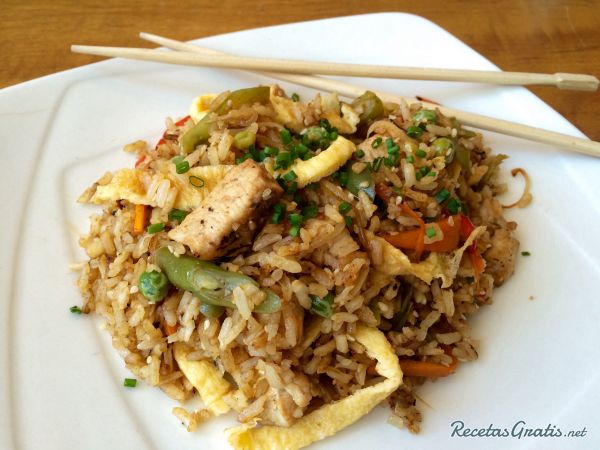 Eat it for lunch and not required you to join it with anything else.