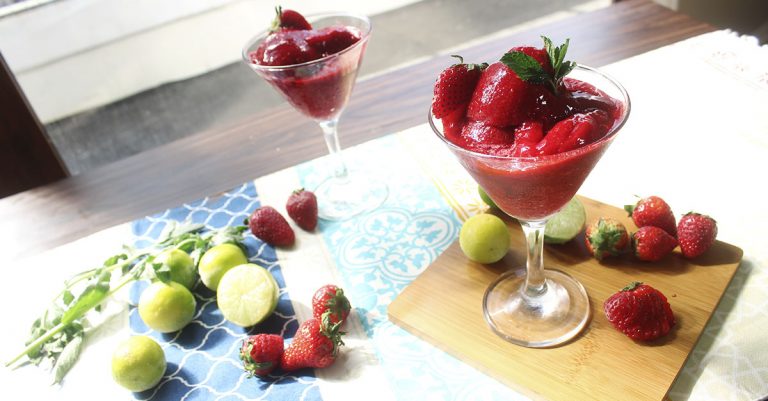 Raspberry sorbet
Pax: 5 servings
INGREDIENTS
200 ml of water
200 g of sugar
800 g of raspberries
60 ml lemon juice
PREPARATION
In a saucepan add sugar, water and 400 g of raspberries, Cook for 15 minutes. Remove and pass the mixture through a sieve to remove the seeds.
Have a blender, add the mixture of raspberries, lemon juice and remaining raspberries (400 gr). Blend well, pour into a bowl or source, freeze for 6 hours and serve.
The sorbet should be kept in the freezer.
You can do with all kinds of red fruits, blackberries, blueberries, strawberries, etc. – respecting procedure and amounts.