Quick and easy recipe for omelette with spinach and cheese
There are those who love the spinach, because they are excellent source of nutrients for our body and health. That is why today you're going to give a recipe that will make you possible to include them in your diet and children. We refer to a rich spinach and cheese omelette so everyone can enjoy, without complaints.
Wait no longer and reads this easy recipe with which you will learn the simplest way to prepare an omelet with spinach, which in addition we will put you a touch of cheese to make the dish more tasty, especially for the little ones that sometimes become reluctant to eat l or "green".
This is a great recipe for quick and easy omelette of spinach and cheese that will trouble for dinner or breakfast.
Ingredients:
300 g of frozen spinach
100 g of mozzarella cheese
1 sprig of parsley
6 eggs
2 tablespoons oil
1 pinch salt
1 pinch pepper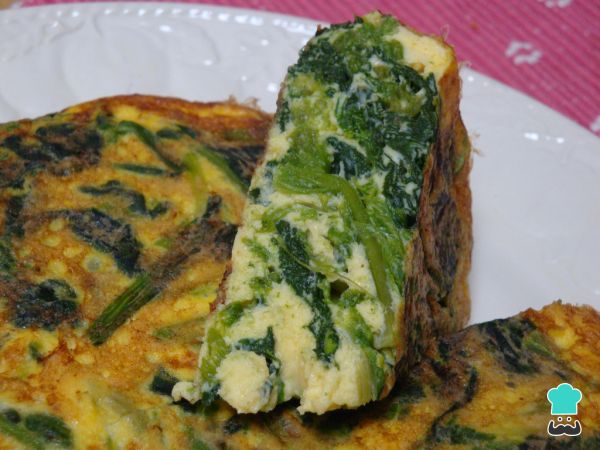 Preparation:
Boil the previously washed spinach, drain them and chop them very small to make homemade tortilla.
First, put them into water boiling for 4 minutes.
Cut the cheese into small cubes and mix with the once cooked and chopped spinach.
Mozzarella cheese is perfect for this recipe with spinach, but you can use any fresh or salty cheese.
Beat the eggs with a little chopped parsley and season with salt and pepper to taste. When well beaten, add spinach with cheese and stir well.
To cook the spinach tortilla, take a skillet and put to heat a little oil to prevent the tortillas from sticking. Therefore, it is essential that the Pan is nonstick.
When the oil is hot, pour the mixture and spread by all the frying pan.
When it starts to curdle, turn it over with the help of a plate larger than the Pan and cook on the other hand, as if you were making a Spanish potato omelette.
Don't forget the tortillas are made very quickly, so you have to watch not burning. Now you must only serve freshly cooked spinach and cheese omelette. This type of omelets can be enjoyed as a side dish and leave everyone happy.