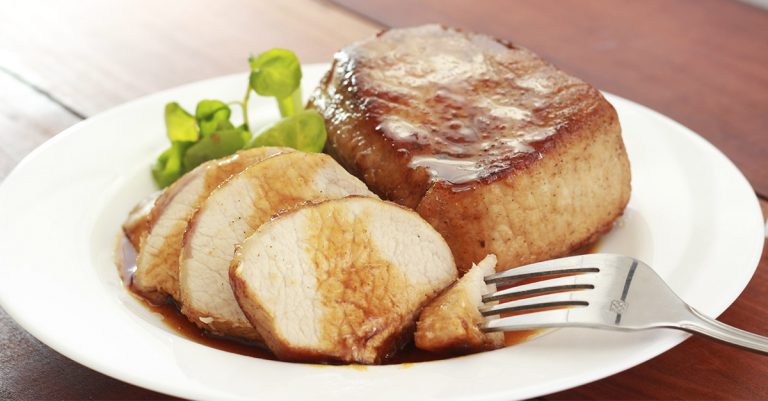 Pork loin with honey
Pax: 4 servings
INGREDIENTS
1 kg of pork loin
100 g of honey
½ tablespoon salt
½ teaspoon pepper
1/2 teaspoon paprika (optional)
PREPARATION
Season the pork with salt, pepper and paprika.
In a hot frying pan add oil and pork loin, seal on all sides, must be completely gold. Add the honey over the meat and cook for 35 minutes. Cut into medallions and serve.
It is important to seal the meat on all sides, it should be crusty Golden or brown clear, in this way we avoid the loin is dry.
For people who have a cooking thermometer, the internal temperature of the loin is 72 ° C 160 ° F
It is recommended to add seeds of sesame seed sauce. White or toasted. It helps the flavor and adds crunchiness to the dish.