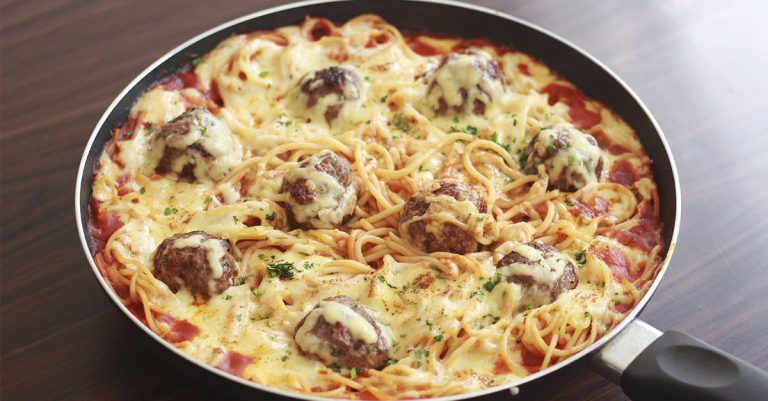 Pasta with meatballs au gratin
Pax: 4 personas 
INGREDIENTES
500 gr de carne molida
2 dientes de ajo picado
6 hojas de albahaca picada
½ cebolla en cubos
2 láminas de tocino picado
400 gr de salsa de tomate
400 gr de pasta al dente
200 ml de agua
200 gr de queso rallado
PREPARATION
In a bowl add ground beef, garlic and chopped basil, mix well; season with salt, pepper and paprika. To shape the meatballs and FRY in a frying pan.
Mix meatballs add sautéed onions and carrots for more flavor.
Remove meatballs and add the onion, stirring for 5 minutes. Add the bacon. Continue to cook. Finally add the tomato sauce and season to taste. Add the cooked pasta, meatballs, and the cheese on the surface. Bake at 200 ° C for 10 minutes and serve.
In this recipe we use beef. You can use pork a mixture of both.
The cheese should be creamy, double cream, mozzarella or similar. Avoid hard cheeses such as Parmesan cheese.