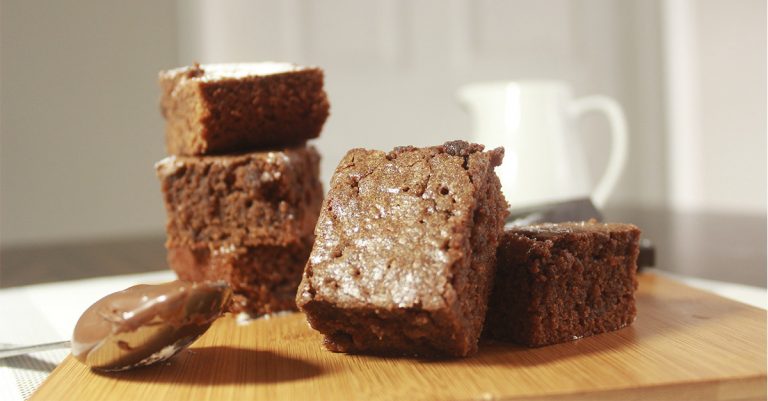 Nutella Brownie
Pax: 20 servings
INGREDIENTS
3 eggs
125 gr of flour
250 g of nutella (hazelnut cream)
65 grams of brown sugar
65 g sugar
125 g of butter
10 ml of vanilla essence
5 g of salt
60 g chocolate chips (optional)
PREPARATION
In a bowl add the nutella and butter, melt in microwave for 60 seconds. Add the sugar, then eggs to one, the salt and the vanilla essence. Finally add the flour and chocolate chips, mix well, pour mixture into a mold and bake at 180 ° C for 30-35 minutes.
Serve warm or cold.
Whipped cream and berries can be accompanied with cream or ice cream.
The brownie is a recipe that does not require addition of baking powder or baking soda; not self-raising flour.
The mixture should be thick and Pasty consistency, add nuts to taste, chunks of chocolate, etc.
To verify the brownie cooking insert a wooden stick in the Center, if it comes out dry means that it is ready.