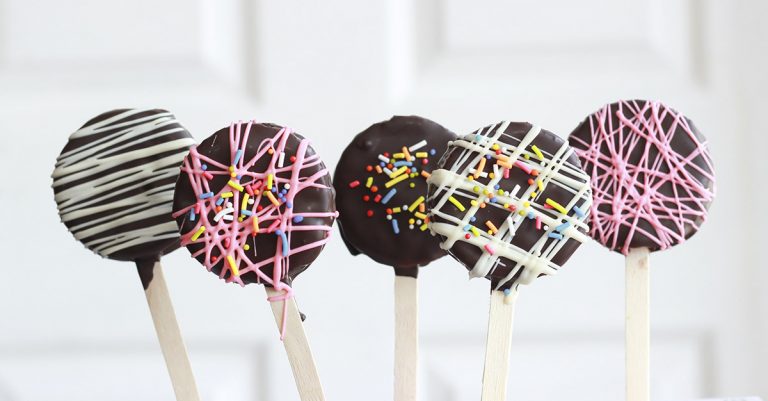 New – chocolate palettes
Pax: 7 units
INGREDIENTS
3 eggs
90 g of sugar
130 g flour
20 gr of cocoa
200 gr of dulce de leche
300 g of melted chocolate
PREPARATION
In a bowl, beat whites until you're foamy. Add the sugar and continue beating until the meringue firmly. Add the egg yolks, mix. Finally add the flour and cocoa, then add a palette.
Pour mixture onto a Tin covered with parchment paper and bake at 180 ° C for 15 minutes. Remove and cool completely
It is important to respect the time and temperature inside the oven. Cake plate should be soft and fluffy to achieve roll accordingly. Excess time or temperature may cause that the iron broke coil.
The paper must be removed immediately to prevent sticking. If this happens, pass a damp dishcloth over the role to remove.
Cut circles on the cake plate. Join two circles with dulce de leche and put a wooden stick at the Centre. Dip into melted chocolate and garnish with shavings of chocolate to taste.
The filling of dulce de leche can replace with nutella, chocolate paste, peanut butter (peanut) or others.