This recipe of potatoes with cream is easy and fast, ideal to combine with any type of dish. In addition, it is an economic dish with ingredients that are very easy to obtain. You may even have everything you need already at home.
The preparation of this accompaniment will not take more than half an hour, is of low difficulty and is baked.
Ingredients (for 2 people):
3 potatoes

100 grams of cheese to grill

1/2 cup of milk (120 ml)

1/2 cup of cream or cream

1 clove garlic

1 tablespoon cream cheese

1/2 tablespoon butter

Salt and pepper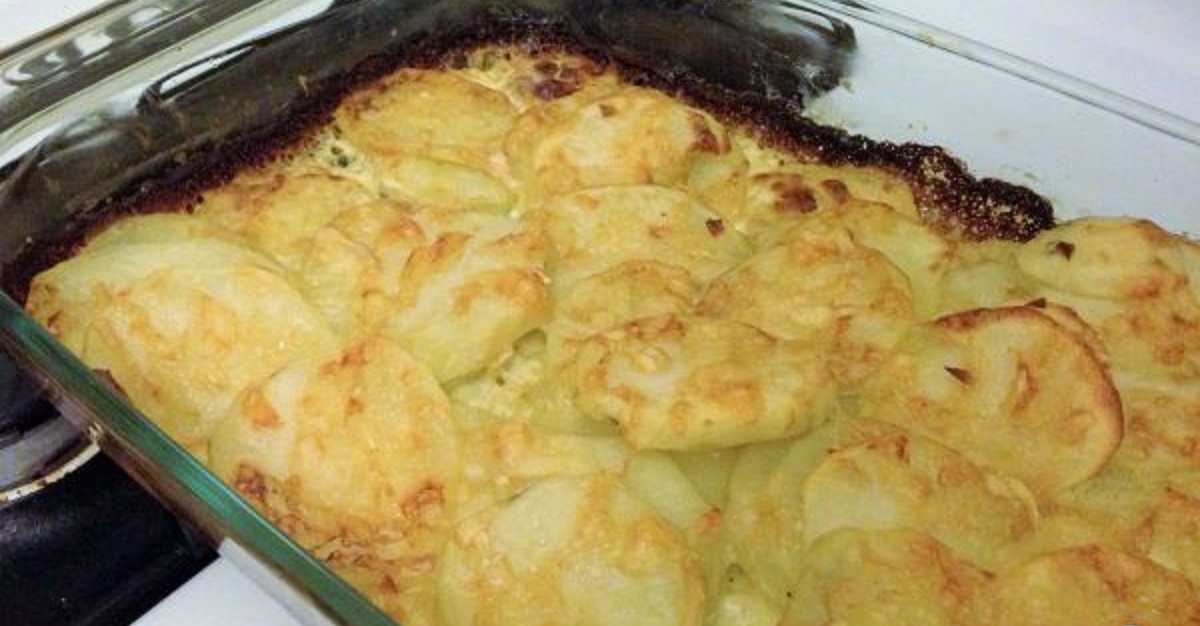 preparation:
Wash, peel and cut the potatoes into slices about a half inch thick. Spread a baking dish with soft butter and then rub half a clove of garlic into it.
In a bowl, mix the milk cream with milk, salt and then beat the whole until the cream cheese dissolves and you get a uniform and slightly thick cream.
Put the slices of potatoes in the bowl, overlapping ones with otrs until you put all the ones you have. Then, bathe using the cream that we have done previously, and return to season with a pinch of pepper on top.
Spread some grated cheese to grill and then cook in the oven for 30 to 45 minutes (until the potatoes are soft and the cheese on the surface is golden and crispy).
Let stand a few minutes before removing from the oven, and serve hot next to a protein such as chicken or fish.