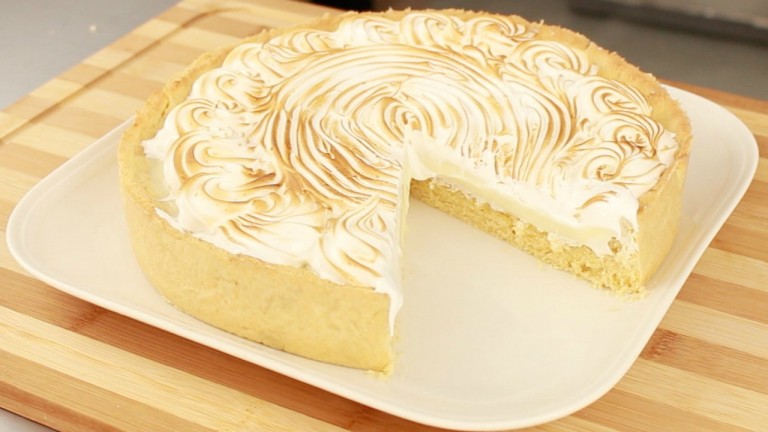 Lemon pie
Pax: 8 servings
INGREDIENTS DOUGH
300 gr of flour
100 gr of sugar
150 gr of margarine
3 egg yolks
zest of 1 lemon (zest)
FILLING INGREDIENTS
1 jar of condensed milk
Juice of 3 lemons
MERINGUE INGREDIENTS
3 egg whites (70 gr)
140 g of sugar
PREPARATION DOUGH
Preheat oven to 180º
In a bowl, add all the ingredients for the dough. Join hands to achieve an dough firm and uniform.
Flour the Inn, spread dough with roller (0.5 cm thick) and put on the mold. Bake at 180 ° C for 15 minutes and allow to cool.
To verify that the mass of this list, the edges should be golden brown.
FILLING PREPARATION
Put condensed milk in a bowl and add lemon juice. With outflanking incorporate all juice. This mixture should be like a thick liquid.
PREPARE MERINGUE
In a bowl, put together the egg whites and sugar, bring to bath, stir until sugar crystals dissolve and remove.
It is important to take care of the temperature of the water bath, since if this very hot, egg can cook, making impossible the realization of our meringue.
To verify this list the meringue mixture, can touch the mixture with your fingers (be careful because this hot) should not feel any sugar glass. If they still feel they must continue stirring in your bath.
Beat for 10 minutes at maximum speed, the texture of the meringue should be firm and shiny.
MOUNTING
Have the cold mass of foot, add the lemon cream and finish with a layer of meringue in decorative form. Burn the surface of the meringue with a torch (optional).