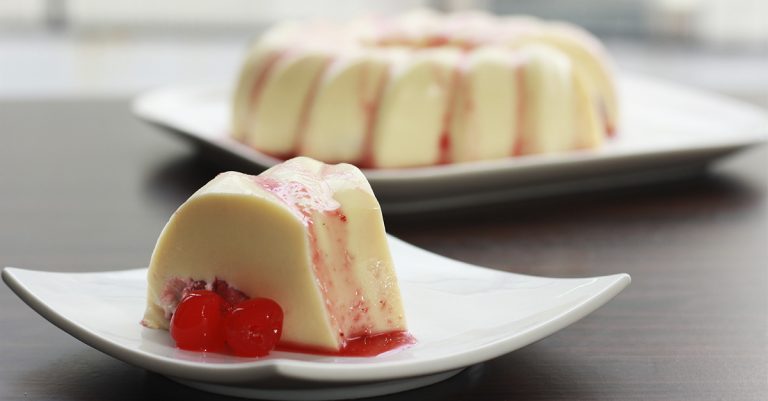 Jelly Tres Leches
Pax: 10 servings
INGREDIENTS
24 g (4 envelopes) unflavored gelatin
100 ml of water
400 ml evaporated milk
400 g of condensed milk
400 ml milk cream
raspberries (optional)
PREPARATION
Hydrate the gelatin unflavored stand for a few minutes and melt in microwave for 30 seconds.
In case of using gelatin sheets or gelatine, 12 sheets should be used. Each sheet of gelatine is equivalent to 2 g of gelatine powder.
In a blender, add the cream, evaporated and condensed milk. Blending a few minutes and add the gelatin hydrated. Once ready pour into a mold. Refrigerate for 2 hours or until set.
Add the fruit is optional, can also be all kinds of berries, blueberries, blackberries, strawberries, peaches, mango, etc.