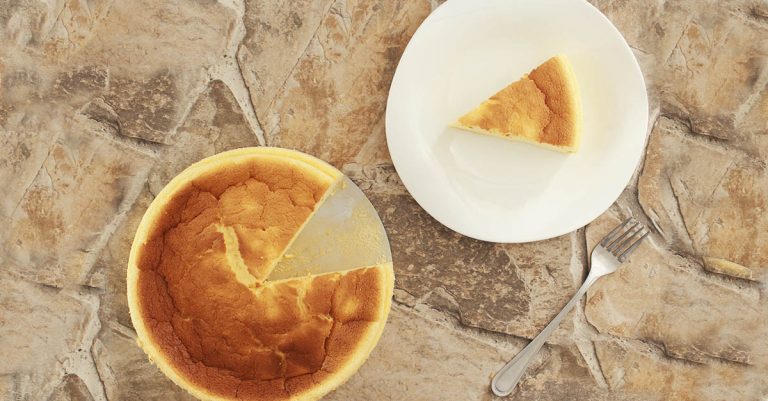 Japanese cheese cake
Pax: 8 servings
INGREDIENTS
4 eggs
226 g of cream cheese
200 ml milk
100 gr of sugar
50 gr of flour
juice of half a lemon
zest of 1 lemon
PREPARATION
Beat the egg whites until they are foamy, add the sugar and continue beating until firm meringue.
In a bowl, beat the cream cheese, add milk and continue beating. Add the yolks of egg, lemon juice, lemon zest and flour.
Add the egg whites and stir gently. Pour mixture into the mould and bake at 180 ° C water bath for 50 minutes.
Cool full before serving.
All the ingredients must be at room temperature at least 30 minutes. If eggs or cream cheese is very cold it could ruin soft and foamy texture on the cake.
Lemon zest (zest) can be replaced by Orange Zest or any other essence of colourless preference.