The ribs in sauce with white wine is a rich dish easy to prepare and very fast, ideal to accompany with French fries, cooked, baked or as you prefer. It is also a dish that can be prepared in advance.
Pork ribs has a very tasty meat and therefore can be made in many ways, to grilled, baked, fried in sauce, etc. If you love this kind of juicy meat, then read the recipe.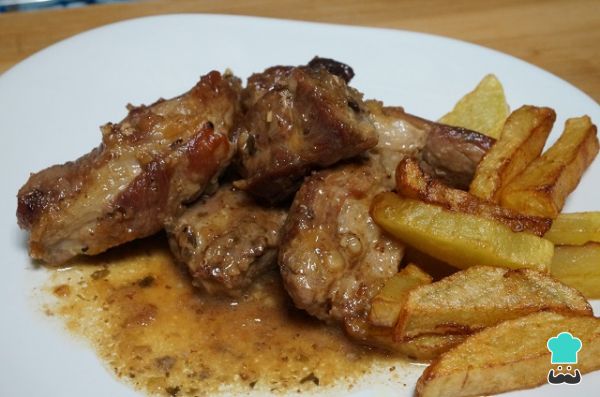 Ingredients
750 Gr. of pork ribs
1 onion
1 clove of garlic
100 ml of white wine.
125 ml of broth.
1 teaspoon oregano
1 pinch of salt
1 pinch of pepper
Preparation
1 all the ingredients ready to start cooking.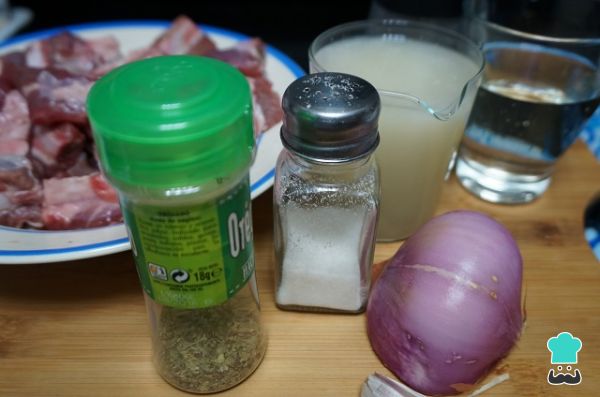 2 we put salt and pepper the ribs.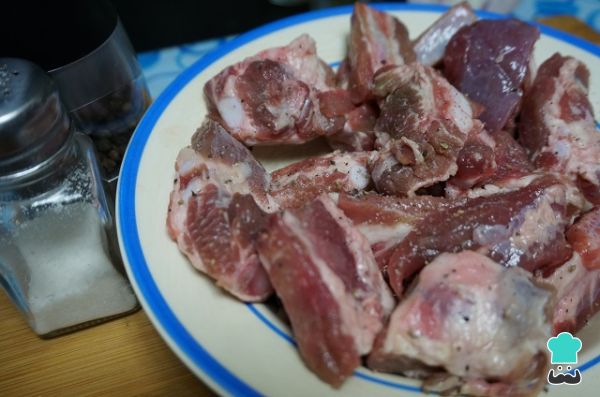 3 put a frying pan to the fire, and when it is very hot gilded ribs.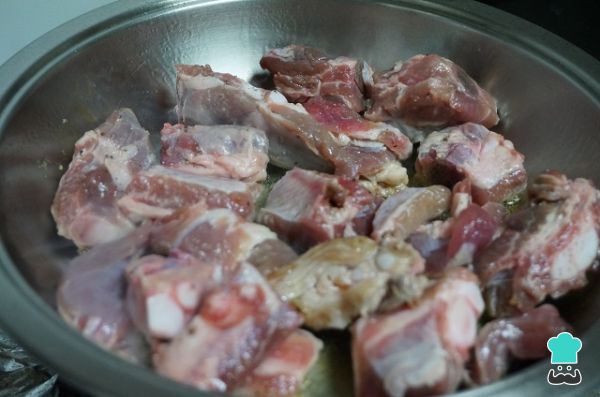 4. when they are golden, add the onion and chopped garlic. We give a few turns to integrate products.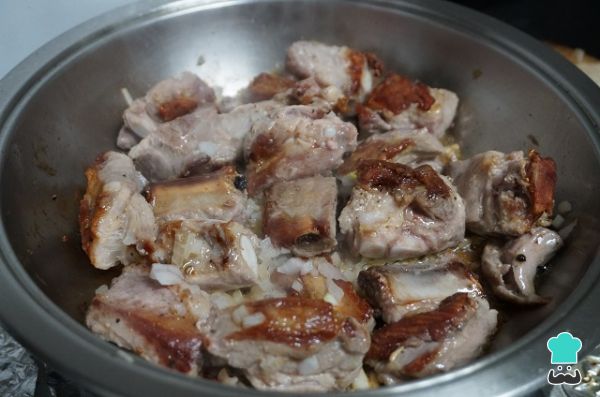 5 Add the white wine, let reduce and pour the broth. We can use beef broth or chicken broth.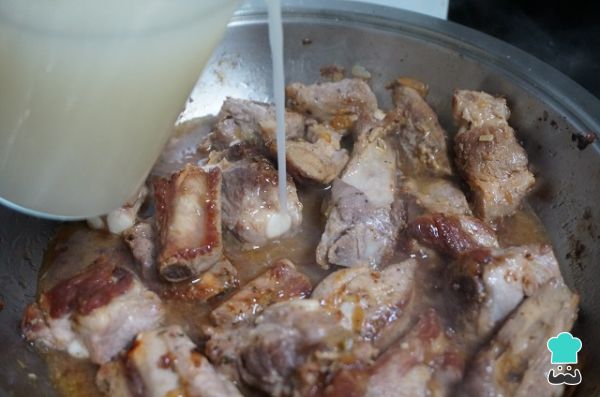 6. we put a bit of oregano and let cook pork ribs in sauce of white wine for 20 – 30 minutes.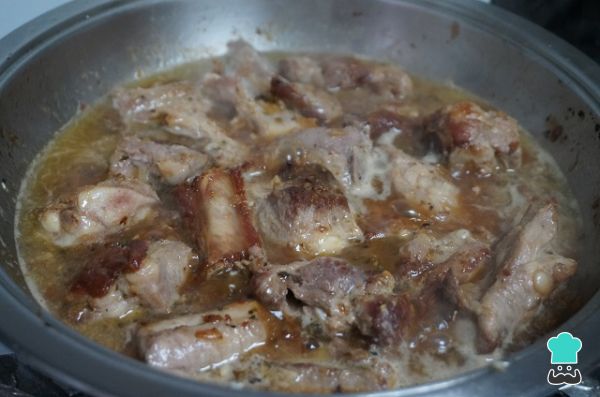 7. when we see that they are ready, we tried salt and correct if necessary.
8. Las podemos acompañar de unas papas fritas.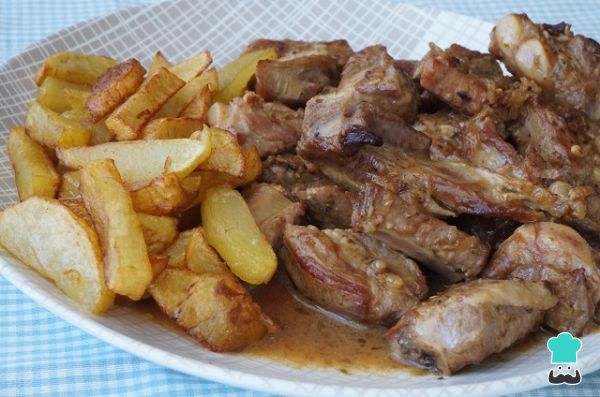 Una receta fácil y sabrosa.