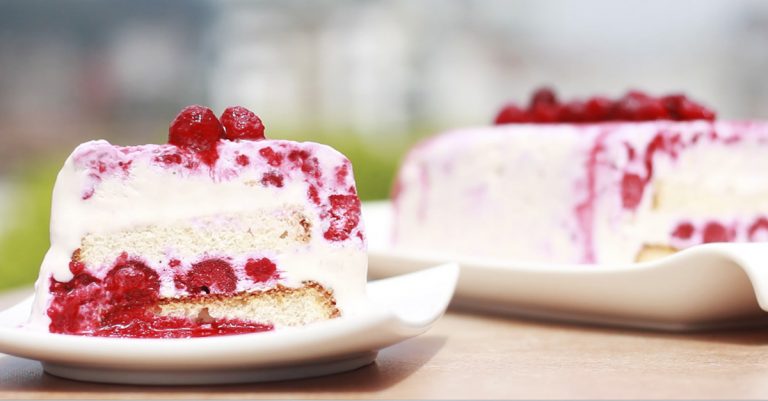 Ice cream cake
Pax: 8 servings
INGREDIENTS
300 ml whipping cream
180 g of frozen raspberries
400 g of condensed milk
2 slices of cake
PREPARATION
In a bowl beat the cream until firm consistency. Add condensed milk and raspberries. Book
(Heavy whipping cream) cream should be refrigerated for at least 6 hours before churning, for consistency when riding.
Raspberries can substitute for blackberries, chopped strawberries, blueberries, peaches or other similar by the same amount. Avoid adding easy oxidation or citrus fruit.
Cover a rectangular mould with plastic paper towel. Add a layer of ice cream, a layer of cake. Repeat process until you get 5 layers in total. Cover with plastic wrap and freeze for 6 hours. Cut and serve.
Mould should be covered with plastic paper towel (film) to avoid that you disarm the unmold.