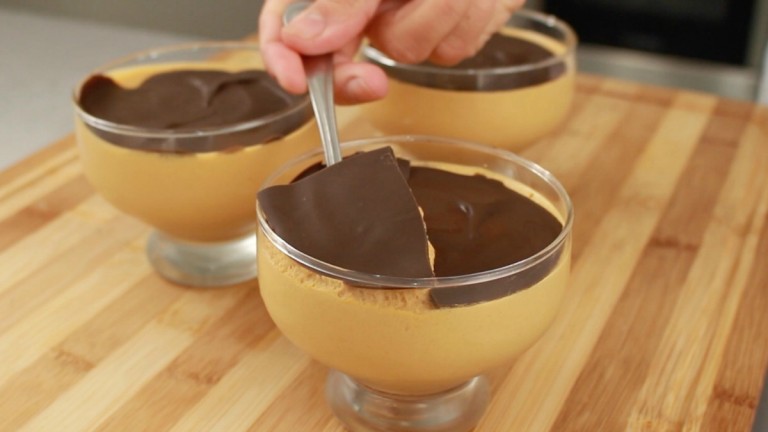 Home Manjarate
Pax: 6 servings
INGREDIENTS
1 jar (400 g) evaporated milk has cooled for 6 hours
500 gr of dulce de leche
7 grams of gelatin or gelatin unflavored (1 envelope)
40 ml water
70 g dark chocolate of coverage.
PREPARATION
In a bowl whisk together evaporated milk to double volume and consistency. Add dulce de leche and mix. Hydrate the gelatin with cold water and melt in oven microwave for 30 seconds.
When you add water in gelatin, this is should fully absorb before melting in the microwave. The time should not exceed 30 seconds to avoid heat the gelatin, if this happens it is recommended to wait a few minutes to cool before adding to the mix. The difference in temperature between the evaporated milk (cold) and the (hot) gelatin could affect wing texture of the preparation.
Add to mixture and incorporate with smooth movements. Handles on cups and refrigerate for 1 hour.
Melt the chocolate couverture and add over the treetops. Let chocolate harden and serve.
Coverage of chocolate can be melted in microwave, series of 45 seconds to melt or a water bath cooker.