Give it a twist: prepares tasty chicken thighs À L'Orange in less than 45 minutes
If you do not already know how to season your ham of chicken in a different way, this recipe is perfect for you: Orange grilled chicken thighs. This citrus juice provides a delicious combination of flavors and leaves the flesh with a beautiful caramelized color.
In addition, the ingredients you need are very visible, and the preparation is very simple and it will not take you more than 45 minutes. This Orange sauce can also be made to other parts of chicken and other meats, and you give advice to do so at the end of the recipe.
See below how to prepare Orange sauce chicken thighs are very juicy and tasty!
Ingredients (for 2 people)
1/2 kilo of chicken legs
200 ml of orange juice
1 bunch of chives
2 cloves garlic minced
1 teaspoon sugar (optional)
1/2 teaspoon of fine flour of maize or corn starch
Salt and pepper to taste
Preparation
Put the chicken thighs in a baking dish and add the juice of half (100 ml), garlic and a little chopped together with ground to taste pepper chives. Mix everything so that the ingredients are well distributed and reserve in the refrigerator between 30 minutes and 1 hour to macerate.
If you want to reduce the calories in this recipe, remove the skin from the chicken thighs.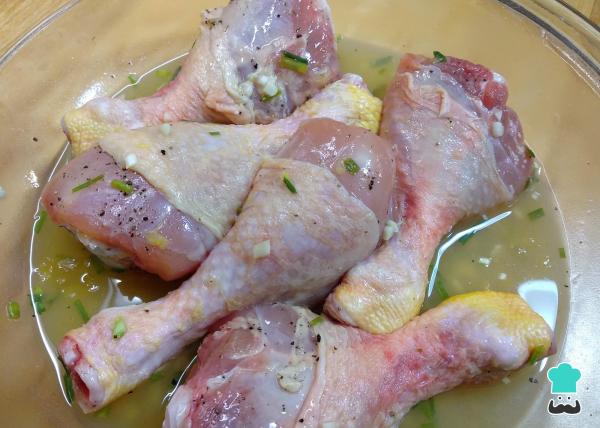 Then, sprinkle salt on the meat and put it in the oven preheated to 180 ° C for 30 to 40 minutes. While cooking, every 15 minutes waters the thighs of chicken with orange sauce, so to cook evenly and will not dry out.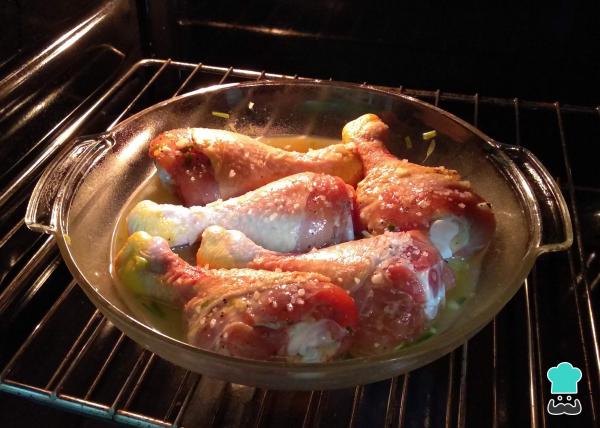 While the chicken is cooking, prepare the sauce of Orange: place remaining orange juice and sugar (if you want more sweet and sour) in a saucepan and boil over heat medium for about 5 minutes.
Dissolve cornstarch in 1 or 2 tablespoons of cold water and then add it to the Pan while mixing to prevent lumps. Continue stirring until the mixture thickens, and then turn off the heat. Then season with salt and pepper to taste.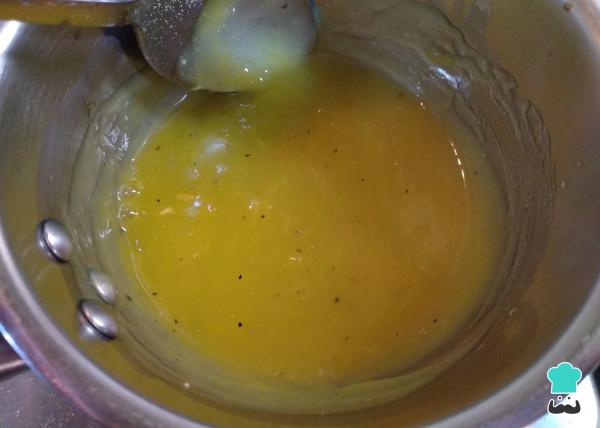 When they are cooked, remove the chicken thighs and arrange them on a platter. Pour the Orange sauce that you made with cornstarch and sugar on top of them, decorate by putting a little chives chopped and ready!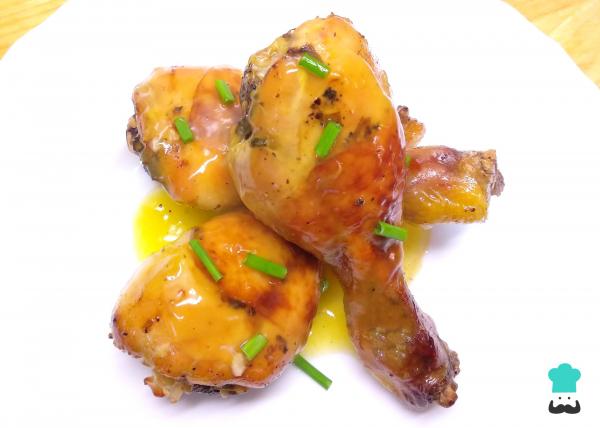 You can accompany this recipe with vegetables baked, potatoes or white rice, among other fittings.
Tips for delicious and juicy orange chicken thighs
If you cook chicken with your skin Orange legs, the meat will be less dry when roasting is, but if you want to remove to make it less heavy, you can cover the chicken with aluminum so as to maintain its moisture.
The sugar will make that orange sauce is sweeter and give a caramelized color, but it is not as necessary as the Orange itself already contains some sugar.
Get more Orange sauce using 1 or 2 oranges and leaving the juice boil until reduced by half. Then, add 1 tsp. cornstarch dissolved in half a cup of water or chicken broth. Don't stir until you attain to thicken.
Make this recipe with chicken instead of ham adding a little butter or oil on the top of the meat, to prevent it from drying out in the oven.
Get this recipe with a whole chicken by cutting it into pieces or pieces, which will make easier to macerate well on all sides and juicier. You can follow the same method of preparation, but multiplying the ingredients proportionately.