The iron skillet pizza recipe is fairly easy, but as it is a bit popular for pizza we wanted to explain it in extensive with all the tricks and details. When you do, you'll see that it's easy, and you will appreciate that there is in the taste of the result.
For this occasion we have prepared one pepperoni and one anchovy, olives and onion, but if any you don't like you can change the ingredients to your opinion. Pan pizzas are made basically with the same mass of the oven, but this in particular will be without yeast so it will be much easier.
The ingredients included here are for two people, and it is an easy recipe that will not take you more than half an hour.
Ingredients
Mass:
200 grams of wheat flour
125 ml of beer
1 tbsp olive oil
4 grams of salt
Oregano ground to taste (we recommend one tablespoon)
Extras:
1 jar of tomato sauce
160 grams of grated mozzarella cheese
4 cherry tomatoes
Pepperoni
1 handful of black olives
4 anchovies
1/4 red onion
Preparation:
We started to prepare the pizza dough sifting the flour with salt and put it in the form of a volcano in a bowl large enough. Add in the central hollow oregano and olive oil, and we will add a little beer (which should be at room temperature). We mix everything with the help of a kitchen spatula.
When already not we can continue using the spatula, knead with your hands until it is well integrated all the ingredients. The consistency should be smooth, and must come off easily from the edges of the Bowl so that it is ready.
We make a ball of dough that we leave to rest for 30 minutes in the bowl, cover with a dishcloth.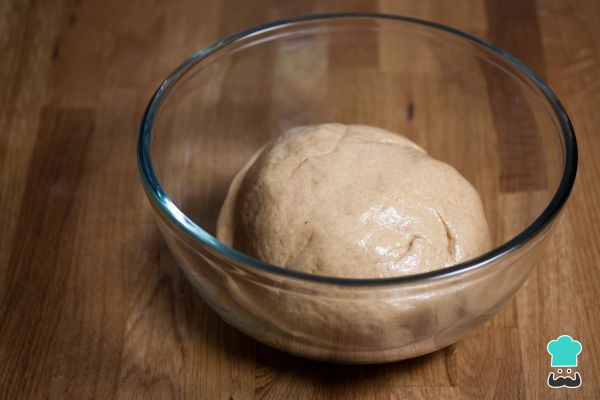 After half an hour of rest, we will put to fire slow a pan with lid that you warm up well for about 3-4 minutes. Meanwhile, stretch the dough in a circular motion until the size of the pan. With the measures given in this recipe, should reach you for two pizzas individual small or large.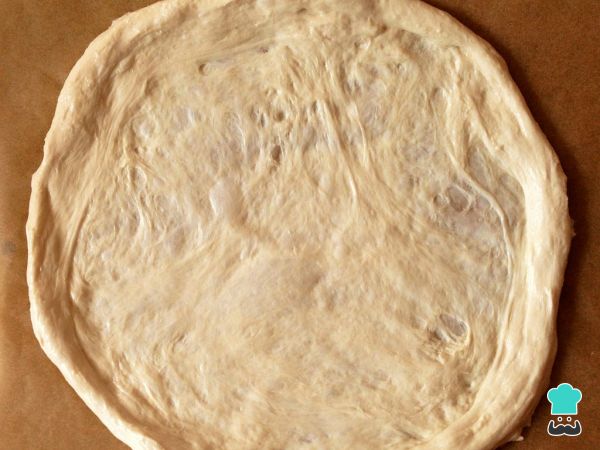 Once the skillet is warmed, put the dough carefully and cover. Low flame to the minimum and pre-cocina for 5 to 8 minutes (wait until mass increase slightly in size and look Golden by below).
While pre-cocina is the mass, heat tomato fried in the microwave. Heat the sauce by 30 to 40 second intervals until it is at ideal temperature.
Once the sauce is hot and our dough is pre-cooked, we give back to the ground and over the Golden part add a thin layer of hot sauce and we are putting the extras over, ending with a good layer of grated mozzarella cheese.
In this case, we have prepared a pepperoni with cherry tomato pizza, and another with onion and black olives sliced with anchovies.
Then cover the pan to continue cooking for 6 to 7 minutes. We should wait for the cheese melts and the edges are crisp and golden.
It is important to dry thoroughly the pan lid whenever we take it and return it so its moisture from dripping onto the pizza.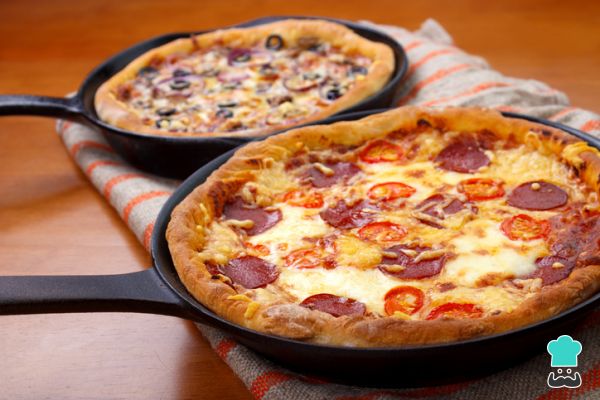 When the pizza is cooked, sprinkle oregano over each pizza on pan, serve hot and enjoy!