The mousse is a traditional dessert that can be made of multiple flavors. On this occasion we offer you the recipe of the mango mousse, a very nutritive and digestive, dessert with the exotic flavor of the mango and the unmistakable texture of the mousse.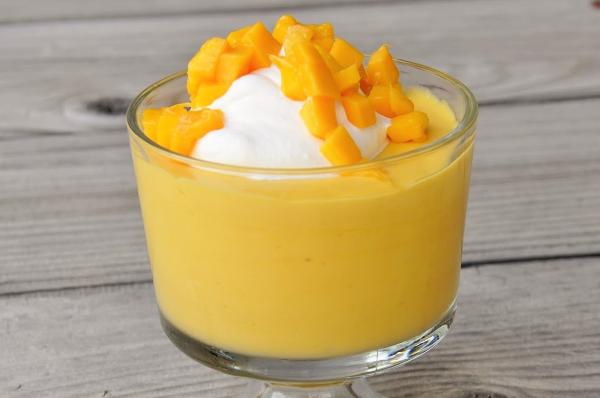 Ingredients:
1 Tin condensed milk
eggs 5 units
1 tbsp of lemon juice
2 cups of mango pulp
3 envelopes of gelatin unflavored
½ Cup of water (120 Mililit
Preparation:
Pour the milk condensed in the Blender jar and pour the egg yolks one by one, blending the mixture well between each addition.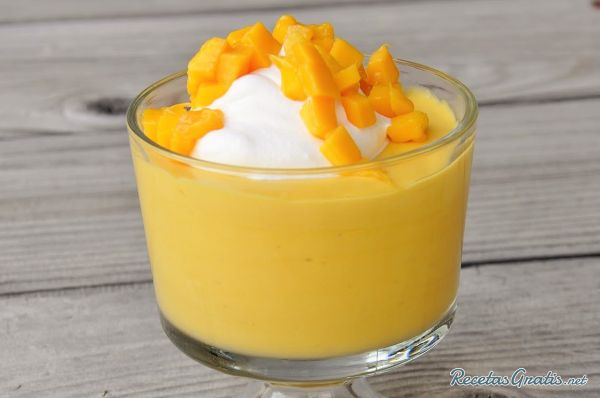 Now we are going with fruits, first add the lemon juice and then the mango pulp. Blending preparation again until it is well integrated.
Pour the gelatin in a small container that can go to the fire. Moisten with water and let stand for 5 minutes.
Bring to a simmer and Cook, stirring until it is melted. Add to above mixture and stir well.
Whipping the egg whites and add them to the preparation with outflanking.
Pour into a lightly greased and refrigerate at least 3 hours before removing from pan and serve.
Tips: Also the mixture in separate containers can be poured to present the dessert in individual portions. Decorate with pieces of fresh fruit and mint leaves to give it a different touch.