Potatoes are a very nutritious food that also combines very well with meats, fish, salads and everything you want.
Also the delicious fries that we love so much can be done, but if you don't want to consume as much frying or stay away from this type of preparations for a time, it's not necessary to leave the potatoes on side.
You can prepare these delicious potatoes with garlic and Parmesan cheese that besides being tasty, it is very easy to make. A somewhat healthier than the typical recipe French fries and use for dipping sauces.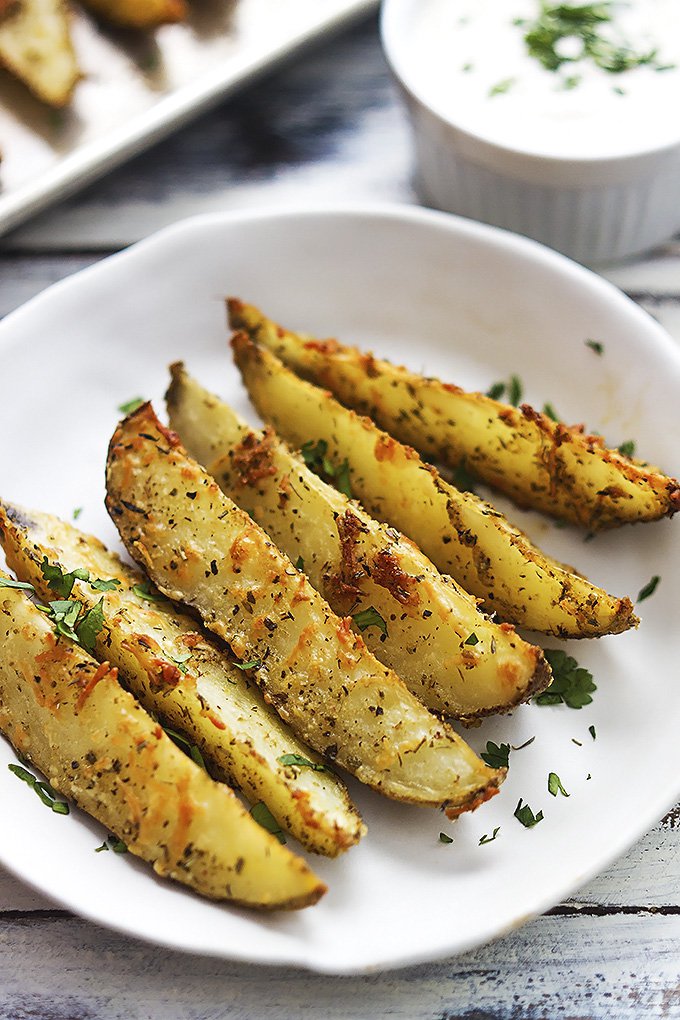 Ingredients
3 or 4 large potatoes cut into wedges
4 tbsp olive oil
2 teaspoons salt
2 teaspoons garlic powder
1/2 cup grated Parmesan cheese
Optional: Fresh parsley or cilantro, salt certain ranch or blue cheese sauce for dipping
Preparation
Preheat oven to 200 degrees, lightly grease large baking and put it aside.
Place potato wedges in a large bowl, sprinkle with olive oil and mix well. In a mixing bowl small mix salt and garlic powder. Sprinkle the cheese over the potatoes and then sprinkle all with salt and garlic mixture. Removes all to be well spread ingredients.
Place all the pieces in greased pan. Remember to place them with the skin on the side of the tray. Now bake for about 25/35 minutes, until browned.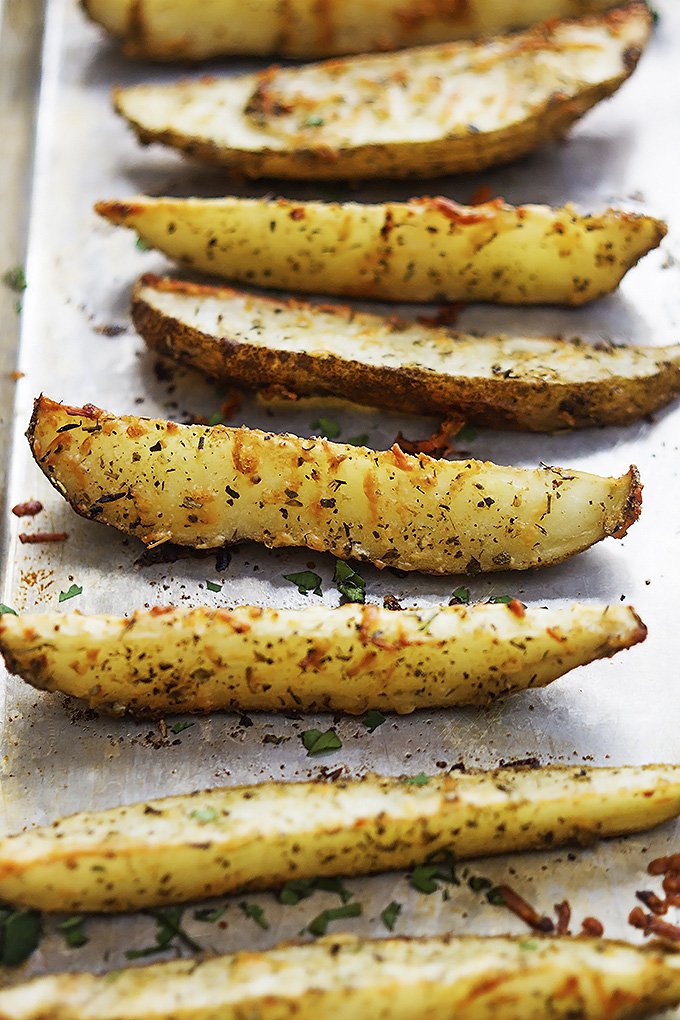 You can dip them in the sauces that you like most and enjoy its delicious taste.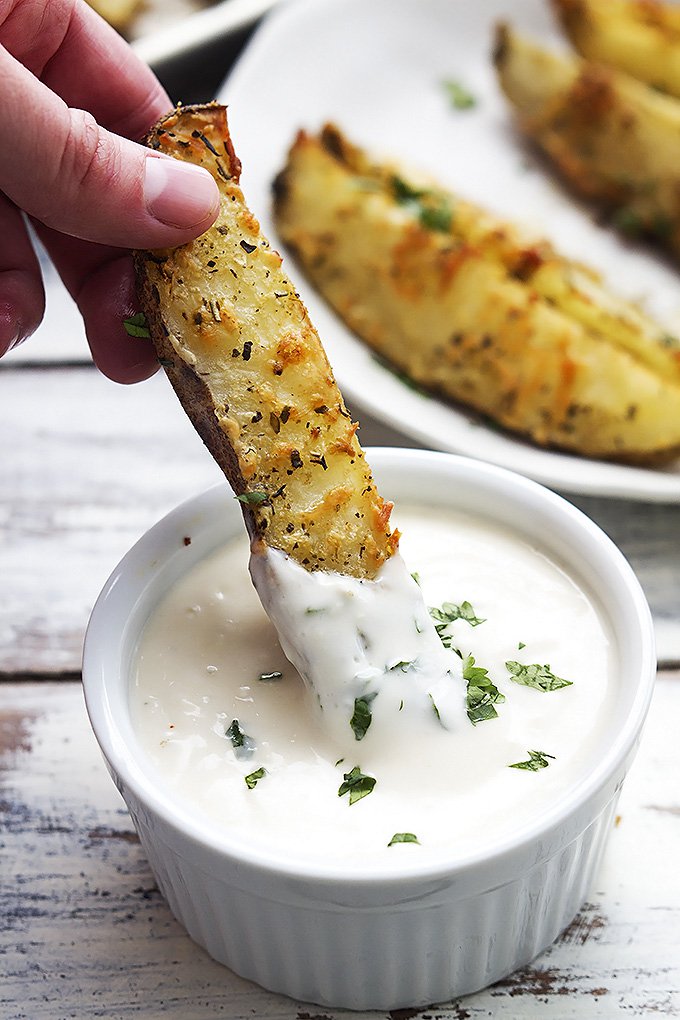 Share them with your family or friends and enjoy a new version of potato chips.