Sweet potato bread is a typical sweet of Dominican cuisine, although it is also popular in other kitchens such as the Canary Islands. The sweet potato is a tuber that is characterized by its smooth taste, used for the preparation of dishes both savory as sweet.
Ingredients
2 1/4 kg. sweet potato
1/2 bar of butter
2 cups of sugar
4 cups milk
1 tbsp grated ginger
1 cup grated coconut
2 cups of coconut milk
1 teaspoon of ground cinnamon
1 teaspoon salt
1 teaspoon of vanilla essence
1 teaspoon ground pepper
1/2 cup shredded coconut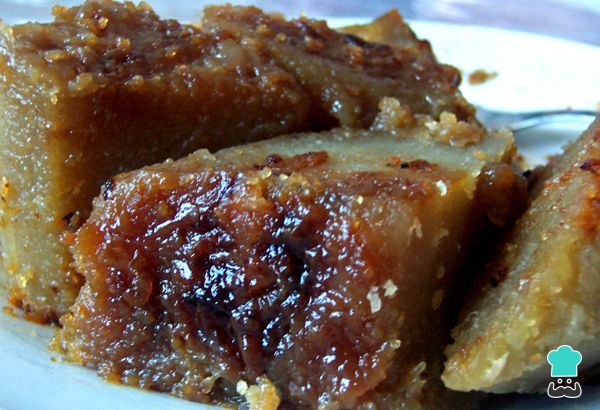 Preparation
Peel and grate raw potatoes. Add vanilla, cinnamon, pepper, sugar, salt, grated coconut and mix well.
In another bowl mix the hot milk with butter and ginger.
It unites both mixtures to get a more solid mass. Put the dough in a pan greased and lined with waxed paper.
Sweet potato bread bake for 40-50 minutes at 200 ° C, with preheated oven or until you notice that it is ready. Depending on the oven the bread may take more or less time.
Now you can enjoy this bread of sweet potato during the breakfast or snack.