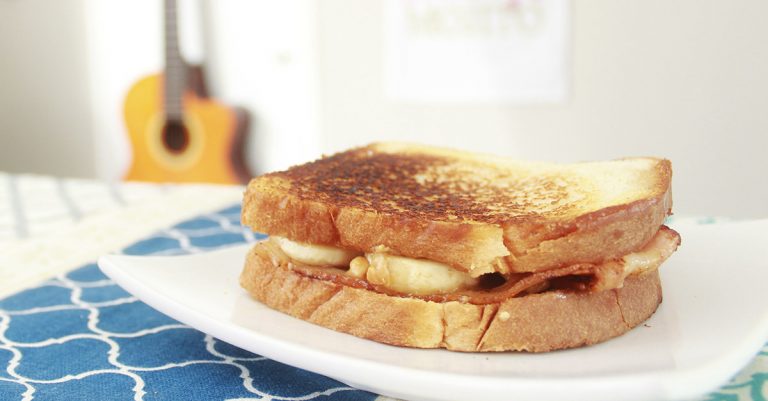 Elvis Presley sandwich
Pax: 3 units
INGREDIENTS
6 slices of bacon
6 slices of bread mold
50 g of honey
6 tablespoons peanut butter
1 banana
PREPARATION
In a Pan fry the slices of bacon until browned and crisp, book.
Cut the banana into slices. Book.
Banana should be yellow (banana) the plantain is not served in this preparation.
Add 1 tablespoon of peanut butter each slice of bread mold. Add slices of banana, two 2 slices Bacon and a little honey. Put the sandwich in a skillet until brown on both sides and serve hot.
No heat in the Pan, the sandwich can bake 10 minutes at 180 ° C before serving.