If you don't know what to cook tonight, because you came to the right publication. Here we will give you a rich recipe that is also very low in calories and is nutritious.
It's a pie with spinach that takes just 30 minutes of preparation and contains natural, economic and readily available ingredients.
As you know, the tarts become the ideal alternative when you have little time and want to eat something home-made.
His combinations are endless and it is the best way to add vegetables to your diet and to your family. The main ingredient in this recipe, is spinach who is one of the green leafy vegetables that increase its properties when cooked.
They contain just 17 calories per 100 grams, large amounts of vitamin A, vitamin C, vitamin K and folic acid.
But its consumption is ideal in terms of iron, a mineral essential to human beings. Their high concentrations of fibres contribute to maintain a fluid bowel system.
So to get your hands on to try a very delicious dish.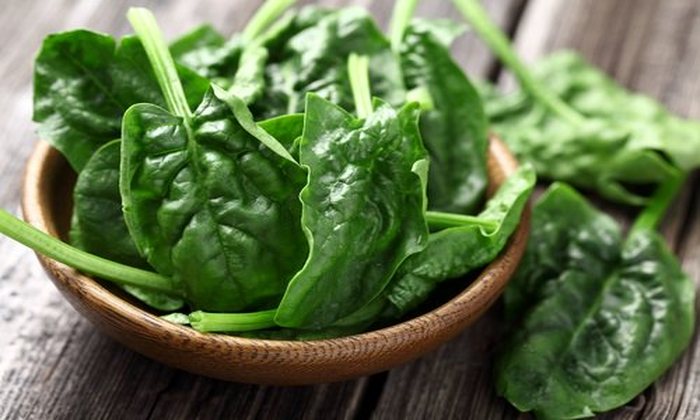 Ingredients:
-Cap 1 pie (or if you like homemade, recipe put it further down)
-750 grams of spinach.
-1 large onion.
-150 grams of leeks.
-3 eggs.
-3 tablespoons of olive oil.
-100 ml of cream.
-150 grams of grated cheese.
-Salt and pepper, to taste.
Preparation: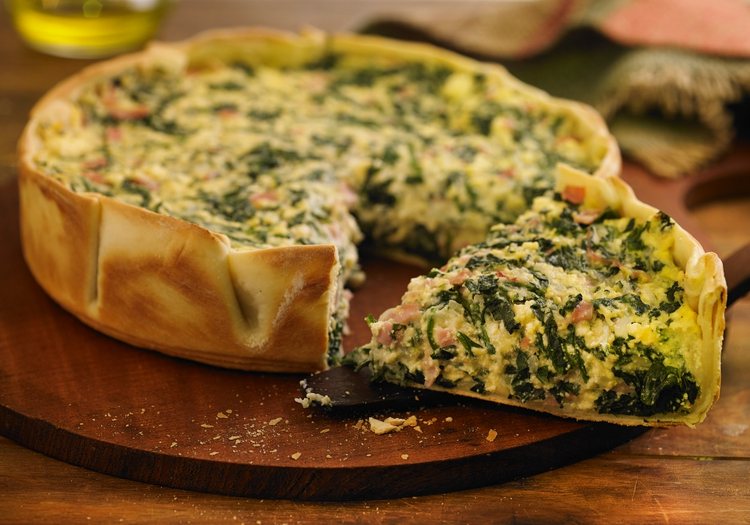 -Wash and chop the spinach.
-Heat the frying pan and place 1 tbsp. of oil. Sauté the spinach for 1 minute, drain if left with plenty of water. Book.
-Place the pan with the rest of oil. Saute the onions and the chopped leeks until they are tender. Book.
-Mix and add eggs, cheese and cream.
-Salt and pepper to taste.
-Put the crust in a bowl and pour the mixture.
-Preheat the oven a few minutes and about cooking the cake at 180 ° for 30 minutes or until the edges of the dough are golden brown.
-Remove from the oven and let cool before removing from pan.
Homemade cake (two caps)

– 400 gramos de harina.
– 1 huevo.
– 50 gramos de manteca.
– Agua.
– 1 cucharadita de sal.
Preparation:
– En un bol colocar la harina y dejando un hueco en el centro.
– Agregar el huevo, la sal y la manteca. Amasar.
– Agregar agua de a poco hasta lograr una masa compacta.
– Dejar reposar durante media hora.
– Partir la masa en dos partes iguales. Estirar hasta obtener la forma deseada.
– Opcional: batir una yema de huevo para pincelar la tapa superior si es que deseas una tarta con tapa.
¡A comer!