This recipe you'll love, it is ideal to accompany basically what you want. Now you can prepare a rich sauce of mushrooms and you won't believe how easy that is, in addition, you'll see that you can make it look elegant and different to your preparations.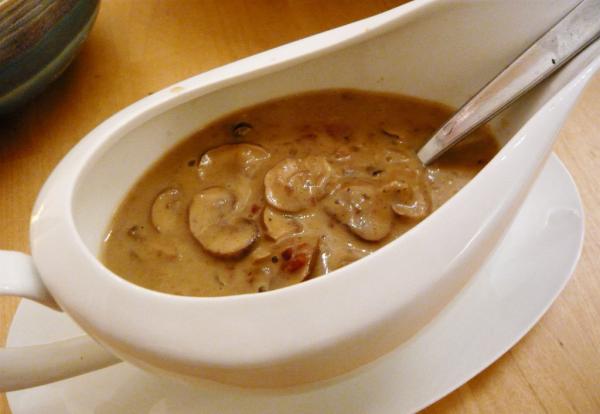 The best of this type of sauces, made with flour, milk, and butter, is that you can use it with any type of meat and vegetables. S
Ingredients:
2 tablespoons of butter
1 onion
2 tablespoons of wheat flour
1 glass of milk
1 can mushroom laminate
1 pinch of salt and pepper
½ concentrated stock cube or Avecream
Preparation
Put the butter to melt in a pan and when the butter is melted, see Adding flour gradually. You must keep the cooking fire low and go mixing the flour with the butter as you are incorporating in the frying pan.
When you are done with the flour, add the glass of milk without stirring. Immediately add the finely chopped onion and mushrooms.
To prepare this rich sauce of mushrooms, season with salt, pepper and the taste oxtail is complete. Adding also the media cube broth and check always taste to not spend with the salt.
Tip: Remember that if you want to modify the texture of the sauce you can add more milk or more flour.
This easy mushroom sauce has many uses. We recommend you serve it in a dish and leave it in the center of the table to accompany a grilled Sirloin steak or a rustic mashed potatoes.