Easy and delicious homemade tartar sauce recipe
This recipe is a sauce that has a mayonnaise and mustard and some ingredients that make it irresistible. This delicious sauce is really ideal for mixing with fish or meats such as pork or chicken.
We are now going to explain how to do it with some little tricks that make this recipe the best tartar sauce that you will taste in your life.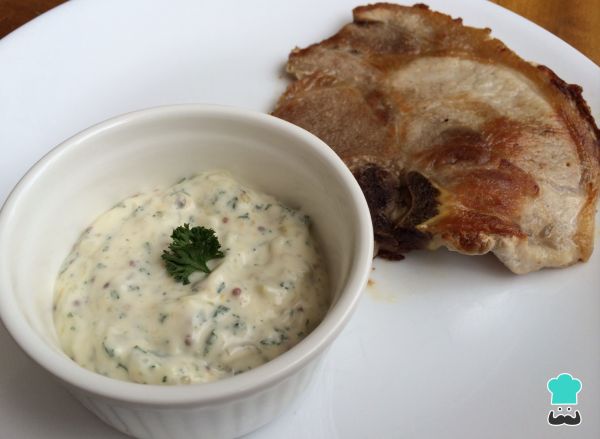 Ingredients:
150 grams of mayonnaise
1 tablespoon pickle in vinegar dessert
1 tablespoon capers dessert
1 tablespoon parsley dessert
½ white onion unit
½ lemon and juice unit
1 tablespoon dessert of mustard
1 pinch salt
Preparation:
All the ingredients should be ready now. It is vital to make the Pickles in vinegar and the white onion, because this will make our homemade tartar sauce white and no other color.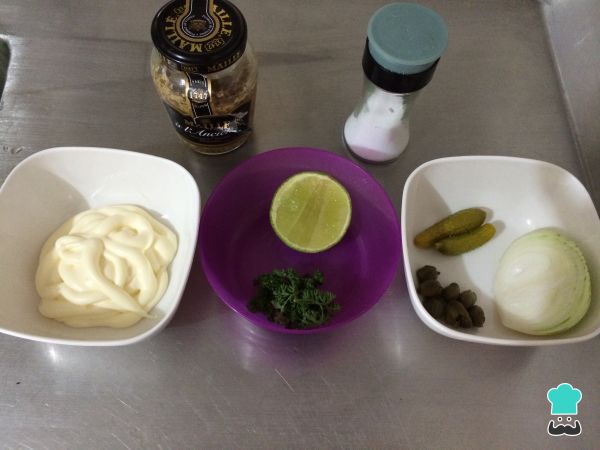 The white onion, parsley, capers and gherkins, is should be finely chop as you can see in the photo.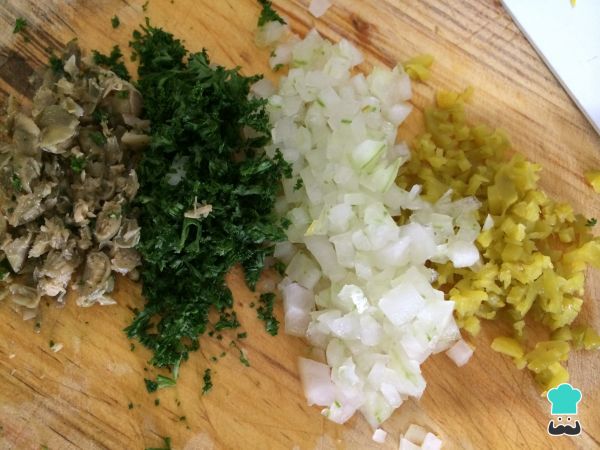 In a bowl mix the mayonnaise with the chopped above, until you get a homogeneous mixture. It is important that the pieces are not very large so thus the tartar sauce is lighter.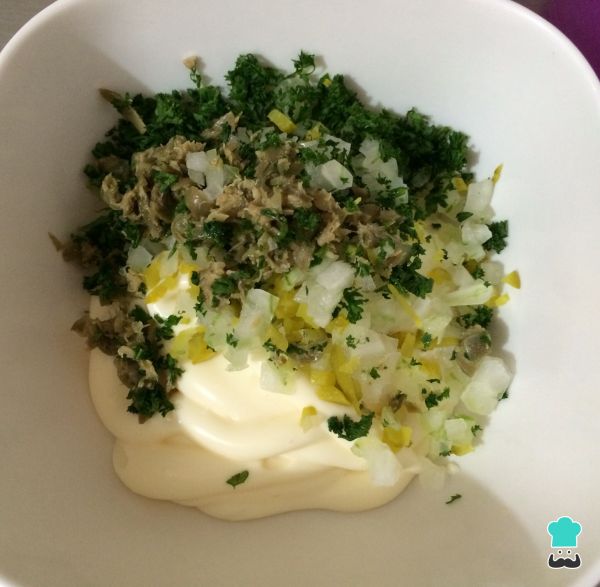 Now you should put the lemon juice and Dijon mustard teaspoon, mix very well, check your taste with a pinch of salt. You can use other mustards, but we recommend Dijon.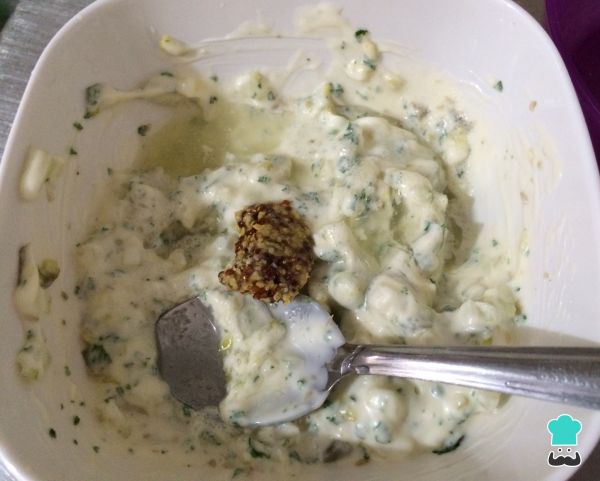 Now it is time to enjoy the homemade tartar sauce.
This sauce is an excellent accompaniment for French fries, fish grilled or as in this case a grilled pork chops.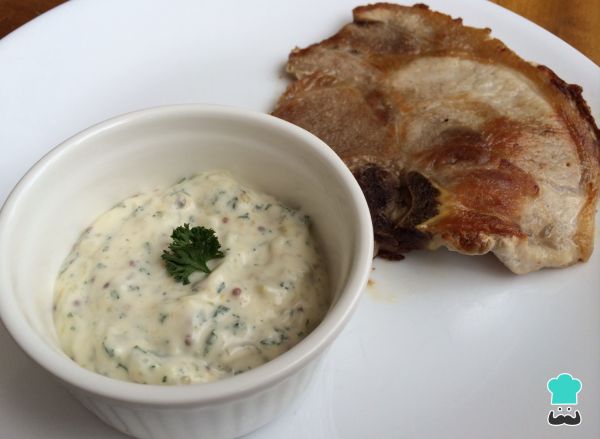 Now you should just enjoy this incredible recipe and tell your friends how great that was. Do not miss the chance to try the real homemade tartar sauce.