The recipe that we are presenting today is for vegetarians or people who want to replace the meat for a few days. It is a very tasty cookieless to not miss the meat products. Without a doubt, these Zucchini and carrot croquettes will be one of your favorite vegetarian snacks.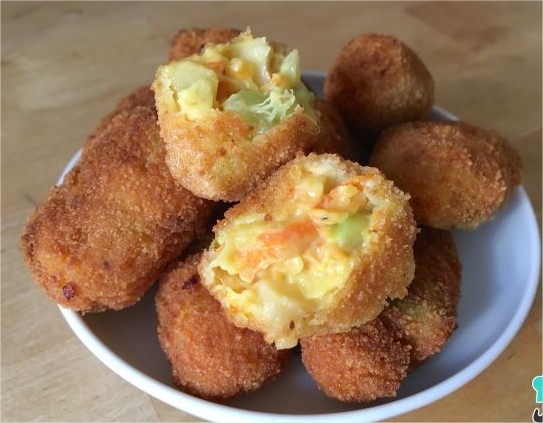 In those days that give you a tremendous desire to eat some good croquettes of vegetables, you can make these Zucchini, carrot and cheese croquettes in only 15 minutes, leave the dough in the refrigerator and fry them whenever you want. It is a very simple dish. Or if you prefer, you can form the cakes and freeze them, and you will have them when you need them most. We know that children are going to love.
Ingredients
1 squash
2 carrots
2 cloves of garlic
1 olive oil Jet
1 cup (240 ml) milk
3 tbsp. flour
1 pinch of salt
1 pinch of ground black pepper
1 pinch of nutmeg
2 cups bread crumbs
1 egg
350 milliliters of oil to fry
2 tablespoons cheese gouda
Preparation
Gather all the ingredients to prepare the vegetarian cakes.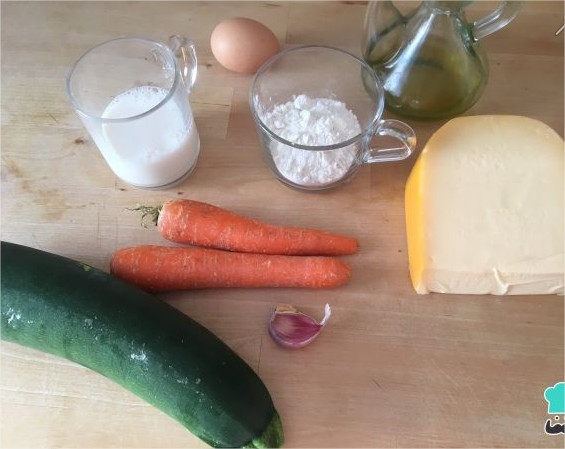 First saute the zucchini along with a couple of cloves of garlic and a little olive oil. To do this, we've peeled and cut the squash into small cubes. Season with salt and pepper and cook for 4 minutes over medium heat.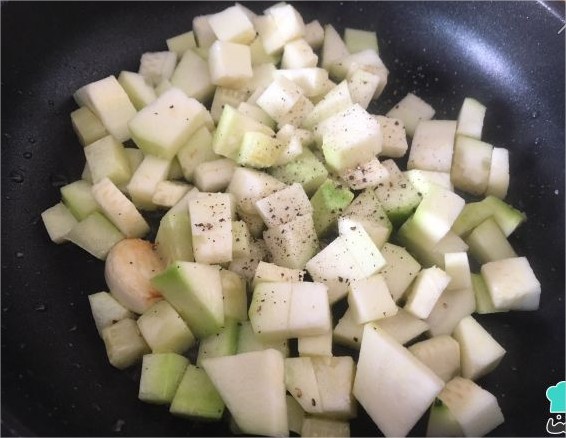 Add the peeled and grated carrots and cook 2 more minutes. After this time, remove the garlic cloves.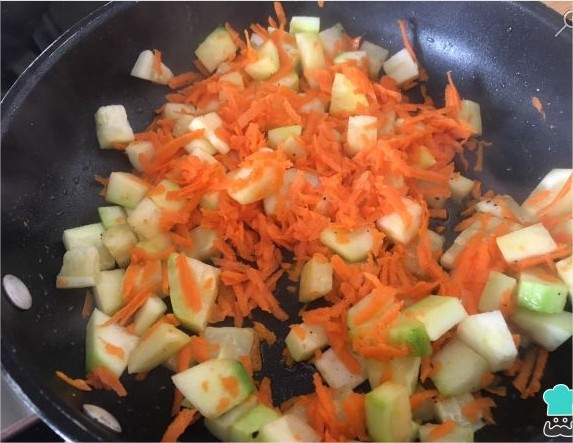 To make the dough of these croquettes, add the flour, stir and let it cook a couple of minutes. Then add the milk, a pinch of nutmeg, and salt. Move very well with a wooden spoon until a thick sauce, smooth and not stick to the pan.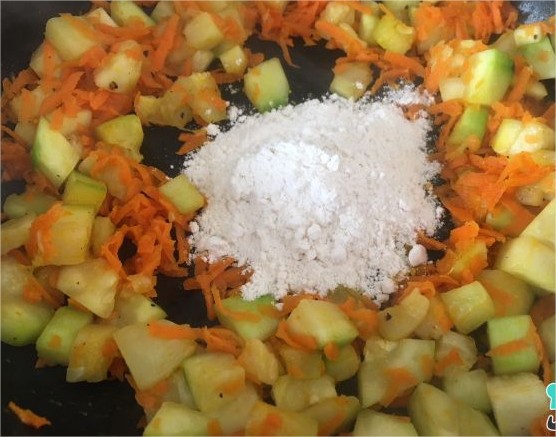 Leave vegetables croquettes dough until it is cold and add the cheese into small cubes. You can use any tender cheese you have at home.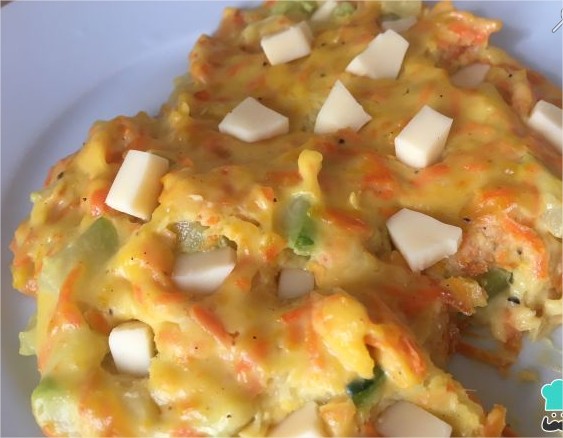 Formar las croquetas y las rebozamos pasándolas por huevo batido y pan rallado. Para hacer la forma puedes utilizar 2 cucharas o hacerlas con las manos.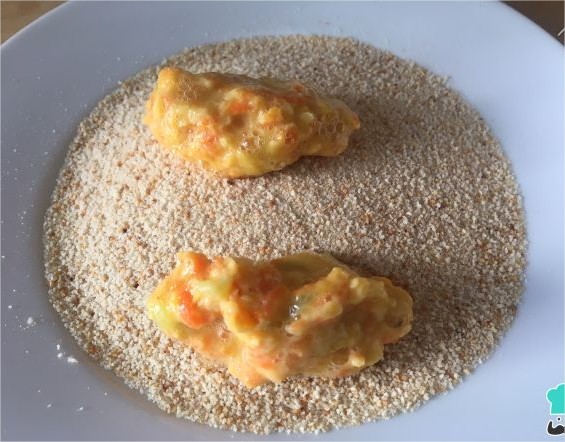 Fríe las croquetas  en una sartén con abundante aceite caliente hasta que estén doradas y cuando las saques, déjalas reposar sobre papel absorbente.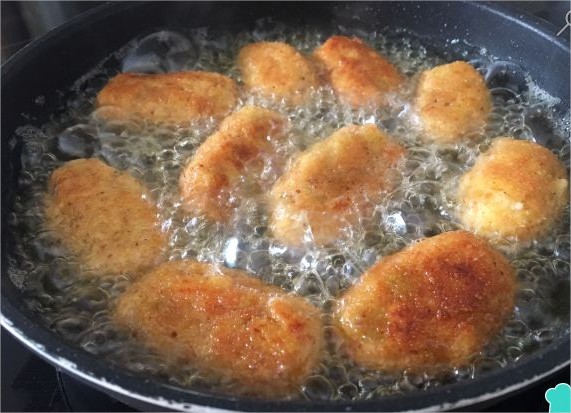 Este aperitivo vegetariano de croquetas de zapallito y zanahoria nos encanta y como has visto, es rápido y riquísimo.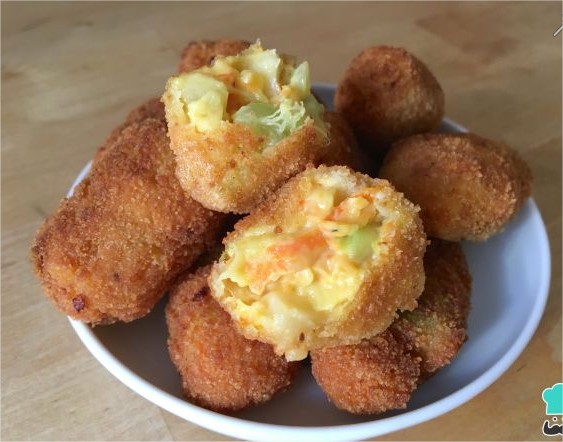 Estas croquetas de zapallito no llevan nada de carne y al mismo tiempo tienen un sabor delicado y sabroso que van a gustar a todo el mundo, grandes y pequeños.