The recipe of the day gives you the possibility to children in the House to enjoy a rich dish of vegetables very healthy. The terrines salty or savory pastries are a very original way of preparing vegetables, since it is very easy, fast and allows us to mix different vegetables in a single dish. Therefore, that on this occasion, we bring you a very original recipe since we will prepare a terrine of vegetables in the oven to scrumptious.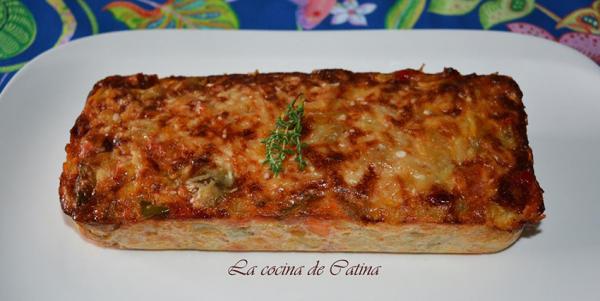 Ingredients:
1 onion
1 green pepper
1 red pepper
1 yellow pepper
1 Eggplant
1 Zucchini
2 tomatoes
4 eggs
1 sprig of thyme
6 basil leaves
1 small glass of olive oil
1 pinch of ground black pepper
1 teaspoon salt
Preparation
First you should Peel the tomatoes by removing the seeds and cut into cubes. Wash the rest of the vegetables and cut them into cubes. The size can vary to taste. Then, heat a little oil over medium heat and fry the onion for about 3-4 minutes without letting it take color. Then add the peppers and fry over low heat.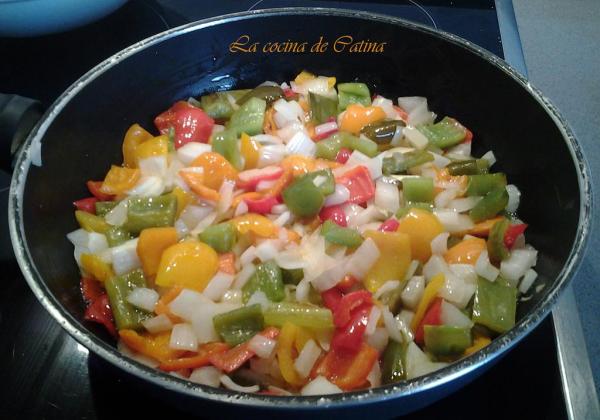 In another pan, FRY separately the other vegetables. First the Eggplant cubes and when ready, are put in the pan of the former pasture with onion and peppers. Repeat the same procedure with the zucchini and tomato.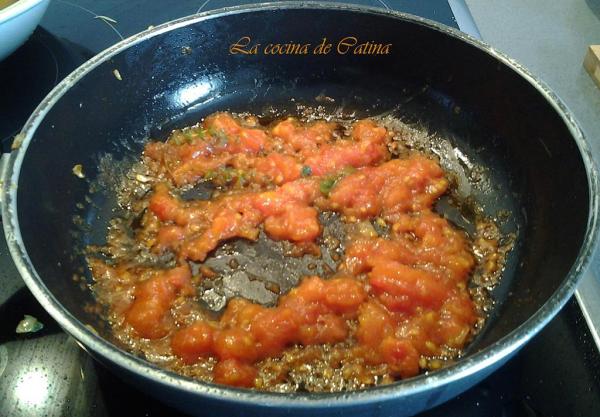 Now that it is all in the Pan, season with salt and pepper to taste and keep cooking for 5 minutes.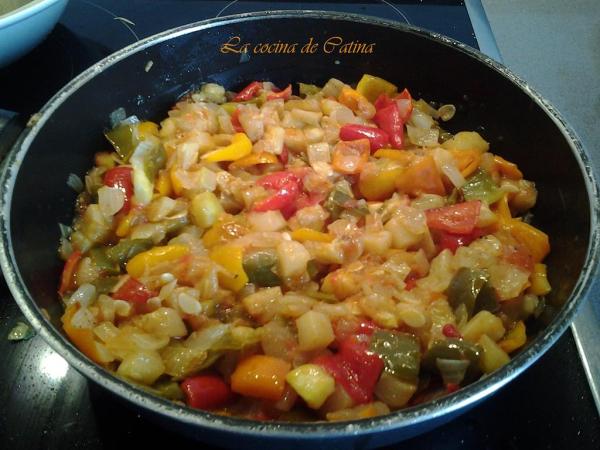 Turn on the oven and preheated 180ºc. Grease a refractory mould using oil or butter and sprinkle grated cheese to create a layer on the entire surface.
Then, beat the eggs with a pinch of salt and pepper. Remove thyme from the vegetables and add the beaten eggs and chopped Basil. Mix well and pour it into the mold.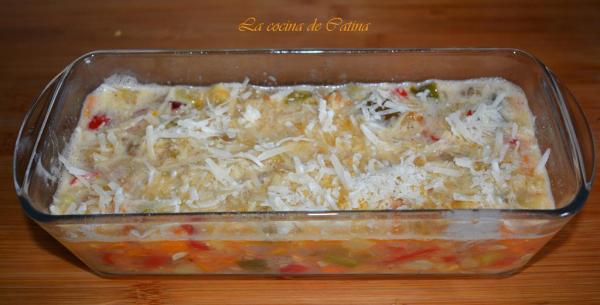 To finish, cover with baking paper and cook for 45 minutes or until the egg is set. Let our vegetable cake a few minutes, then unmold without problems.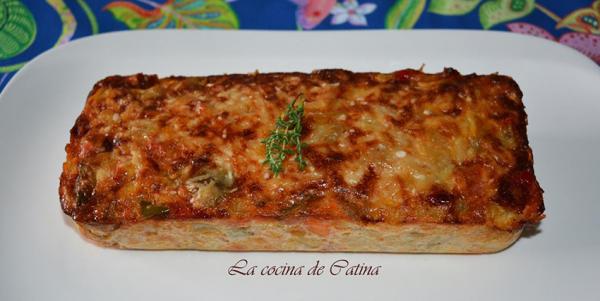 In these pictures you can see the appetizing thing is this recipe.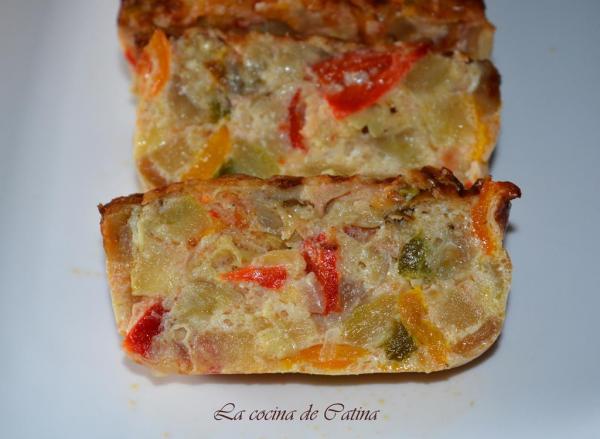 This spectacular Terrine of vegetables in the oven is perfect to serve as a side dish or for the hour of the dinner along with a piece of bread.