Delicious recipe for Swiss chard with steamed potatoes
This recipe for Chard and potatoes to steam is ideal for weight loss and keep the line, because it's a healthy, nutritious and delicious dish. Apart from everything, is very easy to make and can be made without oil.
With this dish, we have dinner or other preparation accompanying list just as healthy, for example, a grilled chicken breast or a burger from quinoa and eggplant.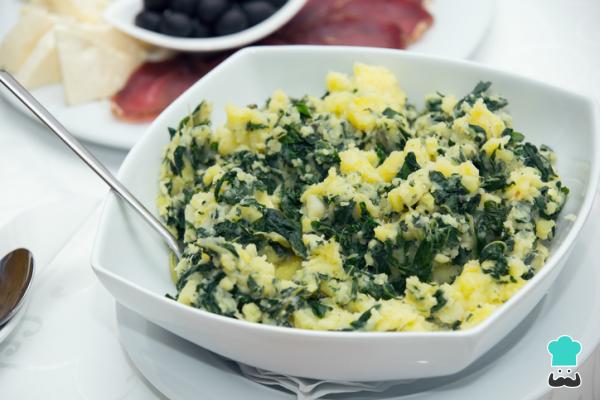 Ingredients:
300 grams of chard
2 medium potatoes
1 pinch salt
1 pinch pepper
1 pinch of paprika powder (optional)
½ onion (optional)
1 clove garlic (optional)
Preparation
You must clean the beets and cut into pieces, Peel and cut the potatoes into pieces similar, either very small or very large for everything to cook evenly.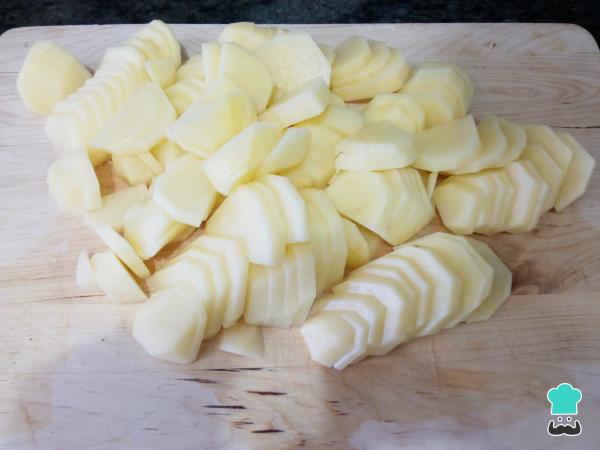 Thereafter, you must put a pot of water to heat and, when it starts to boil, put the steamer and put the beets, potatoes, peeled and chopped garlic clove as well as onion peeled and cut into julienne strips. Tip: If you don't like garlic or onion, you can remove them since these are optional ingredients to add flavor to the recipe.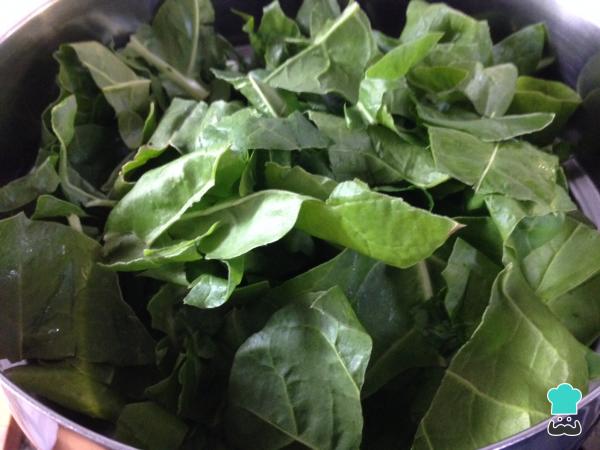 Cover and leave to cook Chard and papasal steam for 20-30 minutes approximately over medium heat. Depending on the size of potatoes, the amount and doneness that you like you can that late more or less, so we will be reviewing the cooking. In addition, season to taste.
Tip: Lid should have holes to go leaving the steam.
If you are ready, you can serve with sweet or spicy paprika sprinkled on top.
In addition, we can mix potatoes with chard that will smash a little and all the ingredients run out of integrating.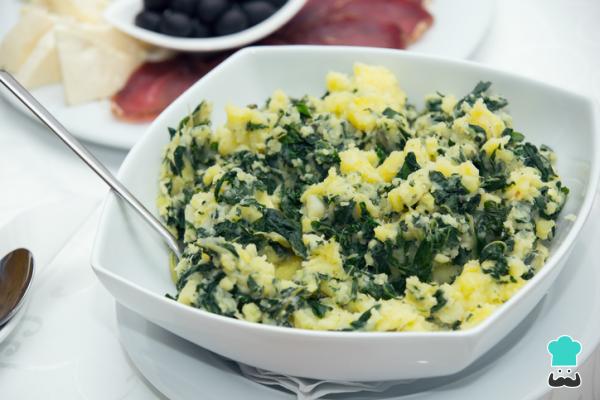 How to make Swiss chard with potatoes to steam without steamer
To prepare this recipe without steamer there are two options:
You must put all ingredients in a pot with 1 cm of water once the water starts to boil, cover and cook over medium heat. Thus, steam is generated and the food is cooked just. Don't forget that the lid must be perforated.
A colander as a steamer, may also be used although this strainer must fit perfectly into the pot.
Two options are simple and practical and provided similar results. Cooking times are also the same, so it will take half an hour at most to be. We can accompany this fantastic dish with boiled eggs, a slice of homemade bread or use it as an accompaniment to other entrees.