If you are tired of lunch or dinner always the same, then it is time that you begin to innovate and, using the same ingredients as before, prepare a dish that will surprise everyone, even to you.
This recipe of pork filling is not complicated, everyone can do it and accompany with what more like it.
Ingredients
250 gr. of smooth back
50 Gr. ham
50 Gr. of chanco cheese (or any other creamy and soft)
1 avocado
2 eggs
250 gr. potatoes in cane
1 pinch of salt and pepper
juice of 1/2 lemon
1 jet of white wine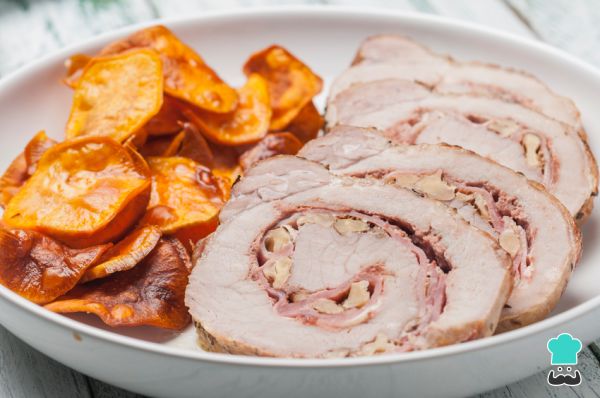 Preparation
Cut the Tenderloin in Butterfly and tap it to make it thinner.
Put over the ham and cheese. Roll it and wrap it with paper, aluminium. Reserve in refrigerator for 20 minutes.
Milling the avocado, add a few drops of lemon so it does not oxidize and season with salt and pepper.
Fry the eggs and potatoes.
In a frying pan add some oil and put the back padding to seal it on all sides. Adds a touch of white wine and let it fire for 10 minutes, covered.
Serves the loin stuffed with egg, potatoes and avocado.
Now just enjoy an amazing dinner with your family.