The squash or Zucchini Parmesan are the famous recipe of "parmigiana di zucchine" Italy prepared with 3 ingredients only: courgette or Zucchini, tomato and cheese. It is true that the best known traditional Italian parmigiana which is prepared with eggplant, but with zucchini is equal to or more tasty, since they absorb much less oil and can also be prepared grilled or baked instead of fried for that dish be lighter.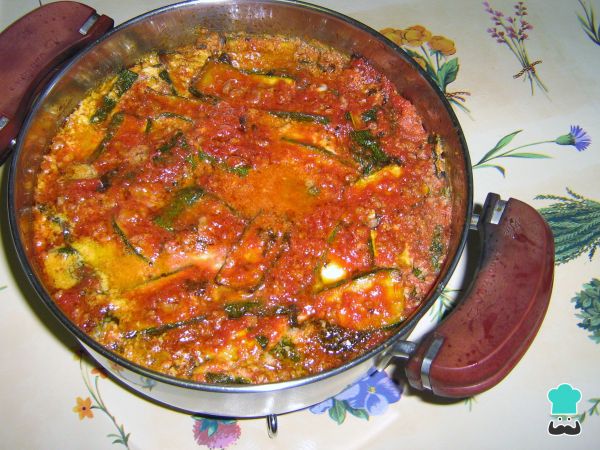 Ingredients:
4 Zucchini
1 kg of canned tomatoes chopped or whole
400 grams of cheese grated Parmesan
1 pinch of sugar (optional)
1 pinch of salt
1 package of ground black pepper
1 jet of extra virgin olive oil
4 branches fresh basil
Preparation
Prepare the tomato sauce by putting some oil in a nonstick skillet and add the canned tomatoes, if they are whole tomatoes, cut into smaller pieces. Cook a few little minutes and season with a pinch of salt and ground black pepper.
Tip: Can use crushed canned tomatoes but it contains much more water and therefore will take longer to cook.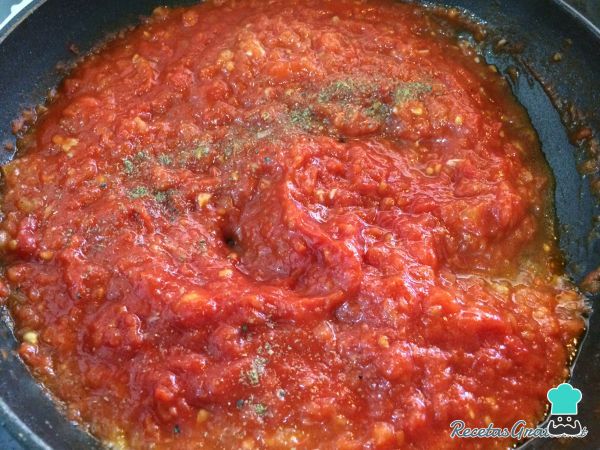 Try the tomato sauce for time acidity and if necessary, add a little white sugar or brown. Let Cook over medium-low heat and stir occasionally for about 30-45 minutes or until all the water in the tomato has evaporated and is well fried.
Meanwhile, clean the zucchini under water jet and cut them in half. So they must be cut into sheets of half a centimetre approximately in longitudinal way.
Tip: Do not lack that remove it the skin, thus the Parmesan will have this touch of green.
Fry the slices of Zucchini on a griddle or frying pan with a little oil, sprinkle a little salt and book.
Tip: Don't worry if you are a little raw, because they will finish cooking in the oven.
Once the sauce, add well chopped basil leaves and mix well.
Tip: Correct taste again if necessary by adding a little more salt or sugar.
Put a layer of vegetables in a large pot of mud or several individual pots suitable for oven, depends on how you go to present the Parmesan Zucchini and preheat the oven to 180 ° C with heat up and down.
Tip: This is how Parmesan, is traditionally served even though it is not eggplant.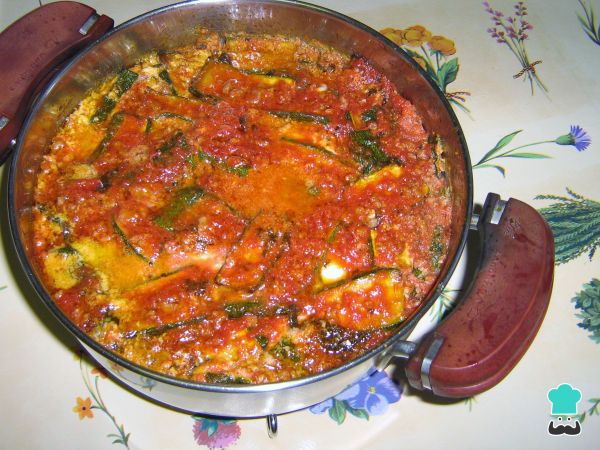 Add a layer of ketchup on top and another of grated Parmesan cheese. Repeat this procedure by placing a layer of Zucchini, sauce and cheese to fill the pot and finish with a good layer of Parmesan cheese.
Tip: You can grate Parmesan cheese at the moment if you prefer instead of buy it now shredded.
Put Parmesan baked half way up a few minutes until the cheese melts. Then remove and leave to cool a little to not burn yourself.
Tip: The time of baking so that the cheese melts will depend on your oven.
Serve freshly baked Zucchini with Parmesan cheese.