Tiramisu appeared in Italy in the 1950s and since then to captivated the world for its exquisite taste. The mascarpone cheese, a hint of coffee, liqueur and cocoa powder, over a cookie sheet or cake base are its extraordinary ingredients which makes it impossible to say no to a piece of this dessert.
Mascarpone cheese can be replaced by other types of cheese depending on the place where it is made, but it must be fresh and creamy. What is extremely important is the black coffee, which must be well concentrated so that the flavor is adequate.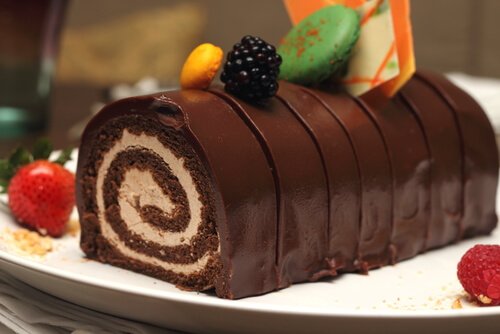 This dessert contains sugar, but if you prefer you can replace it with stevia or honey and chocolate added should be, as far as possible, with a high percentage of cocoa.
A piece of tiramisu (147 Gr.) has about 490 calories, representing 25% of the daily intake recommended average. Fats correspond to 31,67 gr., while the 42,47 Gr. remaining are carbohydrates. The protein content corresponds to 8.3 g., so it is important to know all these details before taking it in excess.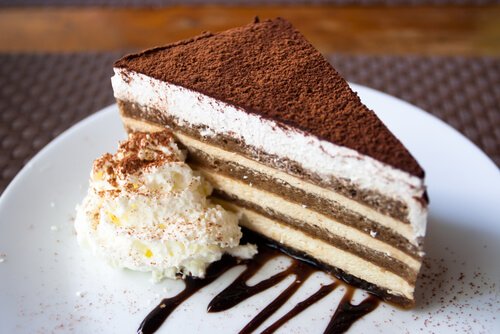 Ingredients (for 6 people)
4 medium eggs
1/2 cup sugar
3/4 cup of coffee
Cocoa powder to taste
4 cups of mascarpone cheese
2 cups grated dark chocolate
1 package large soletillas biscuits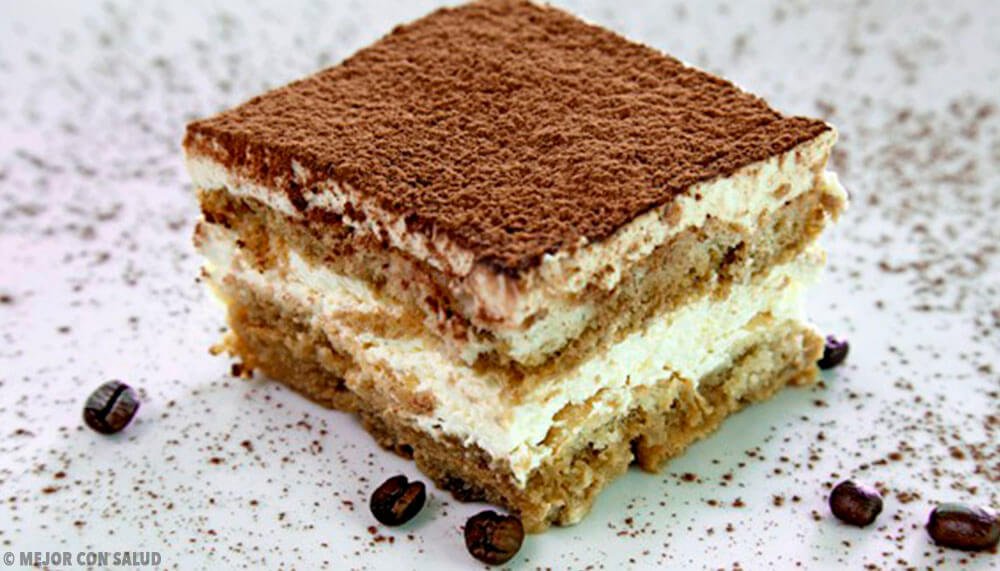 Preparation (1 hour)
It prepares the 180 ml of coffee, you must be very strong. Allow to cool and reserve.
Assemble two egg whites to snow and book.
In another bowl beat 4 egg yolks with sugar until a foamy consistency.
Gradually add the mascarpone cheese. Beat slowly until you get a uniform consistency.
Add mounted whites and mix with a spatula.
Put a layer of biscuits in a rectangular mould and soak them coffee.
Cover with a layer of cream and sprinkle with half the grated chocolate.
Add the second layer of cake and pour coffee. Add the cream and grated chocolate.
Sprinkle the surface with cocoa powder.
Refrigerate the dessert of tiramisu for three hours or overnight so that the mixture acquires body.
Desserts of tiramisu that sold in the market are usually prepared with cream, but this recipe is much more nutritious and delicious.