Perhaps you're an expert in salads, but you are not familiar with this recipe. This recipe is very simple in its preparation and rest assured that you won't over half an hour to have it prepared. You can also use these same ingredients or remove, add or replace that appeals to you to create a Christmas salad macaroni to your liking.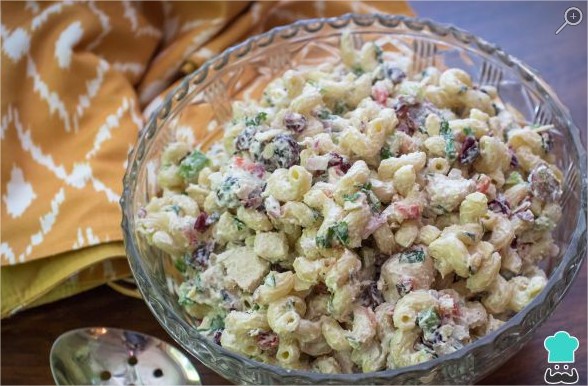 Ingredients:
600 grams of Pasta macaroni
4 red apples
6 branches of celery
1 can of pineapple in syrup
400 grams of ham leg at Tacos
1 small Tin of sweet corn (optional)
1 handful of parsley or coriander chopped fresh
600 ml of sour cream, mayonnaise or yogurt
1 teaspoon of peppercorns
1 lemon (juice)
1 pinch of salt
1 bay leaf
Preparation
To start, put a pot of water to boil and add the bay leaf, peppercorns, a pinch of salt and bring it to a boil, when boiling, add the elbow macaroni pasta and cook according to the package instructions to make it us to the date. Once boiled, drain the macaroni, put under running water so not continue cooking, return to drain and reserve.
While pasta cooks prepare the other ingredients of macaroni salad for Christmas. First drain the pineapple in syrup, but reserve the game for then and is cut into smaller pieces or even dies. Then, put in a large bowl or salad bowl.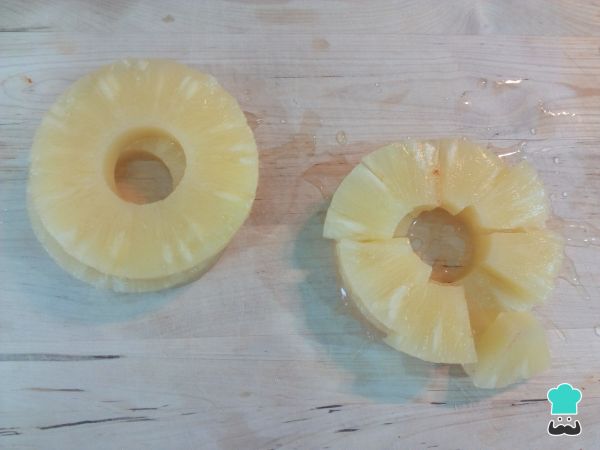 Wash well the branches of celery, remove the strips of fibre that are using a knife or lace and cut into slices. They are added to the salad bowl and at the same time, put the ham baked in tacos and well drained sweet corn.
Tip: You can use chicken tacos cooked instead of ham if you prefer it.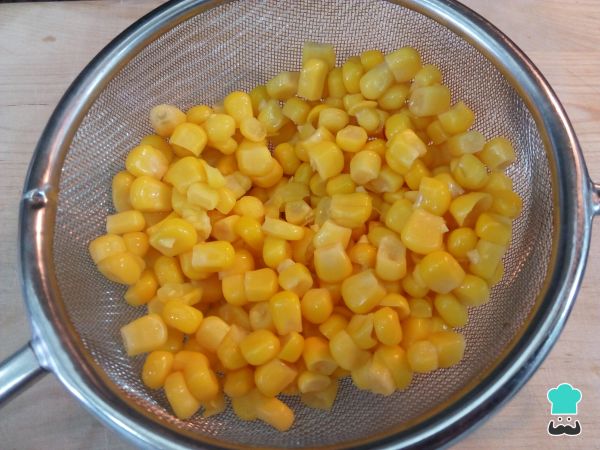 Then, wash the apples and cut into cubes. Skin can be left so that the elbow macaroni with ham and Pineapple Salad has more color, but you can peel if you like. Once cuts are put in a container, cover with water and add the lemon juice to prevent them from rusting.
Tip: You can add other fruits or red or purple fruits to give even more color as grapes or berries.
Salad macaroni with Apple sauce can be prepared with sour cream or homemade mayonnaise or even purchase them already prepared and add chopped parsley or cilantro. You can also use natural yogurt.
When all the ingredients ready, drain the apples, put in the bowl and also add the cooked pasta. Pour the sauce over and put the Christmas macaroni salad so it impregnates. You can serve the cold time or store it in the refrigerator covered with transparent paper to eat later.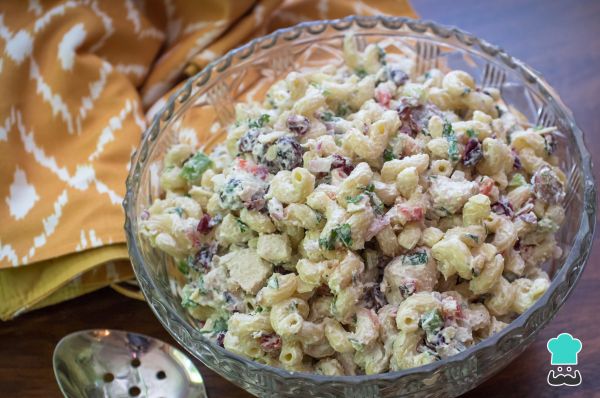 Tip: Also add some nuts such as walnuts or peanuts if you prefer.