Recently, the lentils have become a staple when it comes to creating any kind of diet, either to gain muscle in winter or set in summer. Among its benefits are low-calorie and high nutritional value, all that makes the perfect vegetable to eat in the summer, either in salads or as an element of a plate of vegetarian food.
Can eat this recipe vegan and vegetarians or those who like to try out different to the traditional recipes. It is simple to prepare and sure its taste will surprise you, don't hesitate to prepare it at home.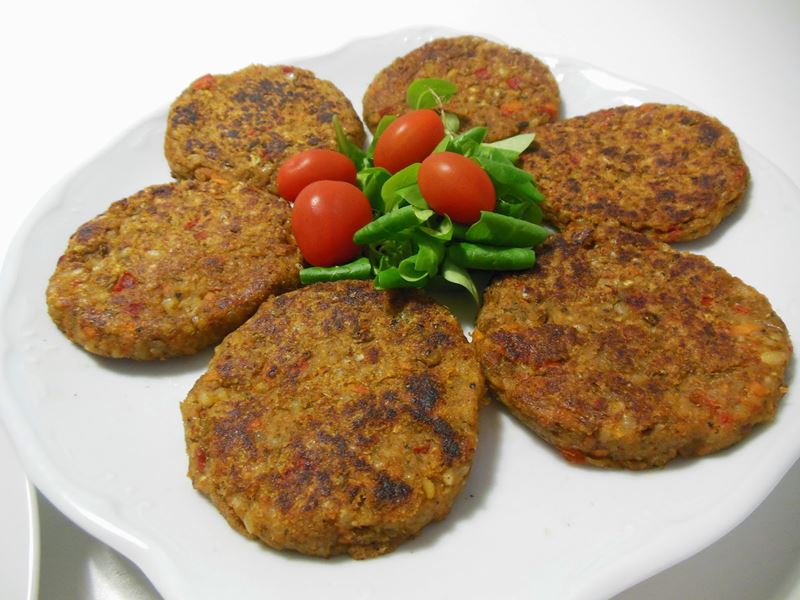 Ingredients:
400 grams of lentils soak
75 grams of wheat flour
a large onion
three cloves of garlic
a few sprigs of fresh parsley
salt
ground black pepper
Virgin olive oil
Preparation:
In order to prepare this recipe, the first thing we need is to have the lentils already cooked, so they are well tender. They can be prepared at home, cooking them in a traditional way. We recommend using a type of lentil as the pardina, which is small and very tasty, with a skin very fine, which make it very pleasant to eat.
Lentils should be cooked and well drained in order to grind them and with them form a puree. It is better to not crush the lentils too either crush only half or so, which will be able to have a more adequate basis to form patties of lentils, which then if we make them much mashing the mash will cost us give them forms and Cook .
Once the lentils are crushed, we put them on a container to continue adding the other ingredients that we will use in the recipe. Peel the garlic cloves and onion and chop very fine, with a knife or chopper or grate them and put together with lentils. Add fresh, washed and chopped parsley and also add wheat flour salt and pepper to taste mix after all best, kneading all better with your hands to form a compact mixture. If necessary, you should add more flour to compact the mass and be able to work more easily.
Leave the dough to rest in refrigerator one to two hours, so it is a little more compact. Then, they should form a ball with the dough and shape Burger with hands, crushing the ball smoothly, without undo them and trying to remain with a good form.
At the end, Miss hamburgers a pan with a drizzle of Virgin olive oil hot, frying them on both sides until well browned on the outside and cooked well on the inside, what we will do to fire environment, so that they don't burn out.
When they are ready, they can now enjoy and they can be served accompanied by any lining or of classical form, in a pan of hamburger and with the usual ingredients. We hope you enjoy this curious recipe for hamburger of lentils due to its many benefits:
Great source of energy
Lentils are a source of amazing power by the large amount of complex carbohydrates that have, so are essential for athletes. Lentils are also a good source of iron, which carries oxygen throughout the body and is essential for the production of energy and to increase body metabolism.
Helps you lose weight
While lentils are included all these beneficial nutrients, such as fiber, protein, minerals and vitamins, are low in calories and contain virtually no fat. A cup of lentils cooked only contains around 230 calories, but still leaves satisfied.
Nutritional value
Per 100 g
Calories – 353
protein – 26 g
fat – 1.1 g
carbohydrates – 60 g