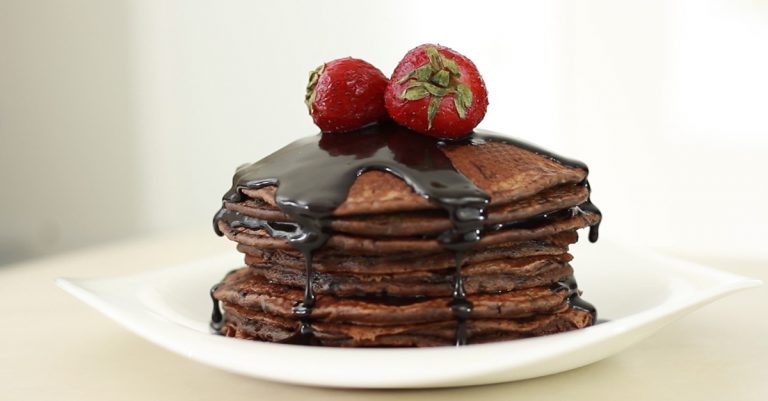 Chocolate pancakes
Pax: 12 units
INGREDIENTS
2 eggs
40 g of sugar
350 ml milk
45 g of melted butter
5 ml of vanilla essence
200 g self-raising flour
30 g of cocoa powder
100 g of chocolate sprinkles
CHOCOLATE SAUCE
250 ml of milk cream
150 g chocolate
PREPARATION
In a bowl add the flour, the cocoa powder and sugar. Add the milk gradually until free of lumps. Add the butter, eggs and vanilla essence. Mix well, then add the chopped chocolate.
Mix well to avoid lumps in the mixture, if this happens, you should filter (pass through sieve) the mixture before adding the pieces of chocolate.
In a frying pan add mixture and form pancakes. Brown slightly on both sides.
For the sauce, mix the chocolate with the cream and melt in microwave for 60 seconds. Book.
Serve the warm pancakes with berries and chocolate sauce to accompany
Recommended to make pancakes of medium sizes for better handling of the mixture at the moment of turn
You must flip the pancakes when tiny bubbles to form on the surface.
If the temperature of the Pan is very hot, you can burn and possibly stay raw in the Center